Gunnison River Multisport
_Adventure Trip______
Gunnison River Multisport
Colorado Nat'l Monument, Gunnison River
Climbing
Rafting
Backpacking
Rafting

Dates
June 19-30
---
Duration
12 Days
Grades
6th-8th
---
Rate
$1,459
You will be backpacking in the Gore (Nuchu) Range of Summit County before going rock climbing and whitewater rafting. Gain outdoor living skills while developing your outdoor rock climbing skills, including basic climbing and rope management skills. On the last day you will celebrate your journey with a whitewater rafting trip as you float down Brown's Canyon on the Arkansas River.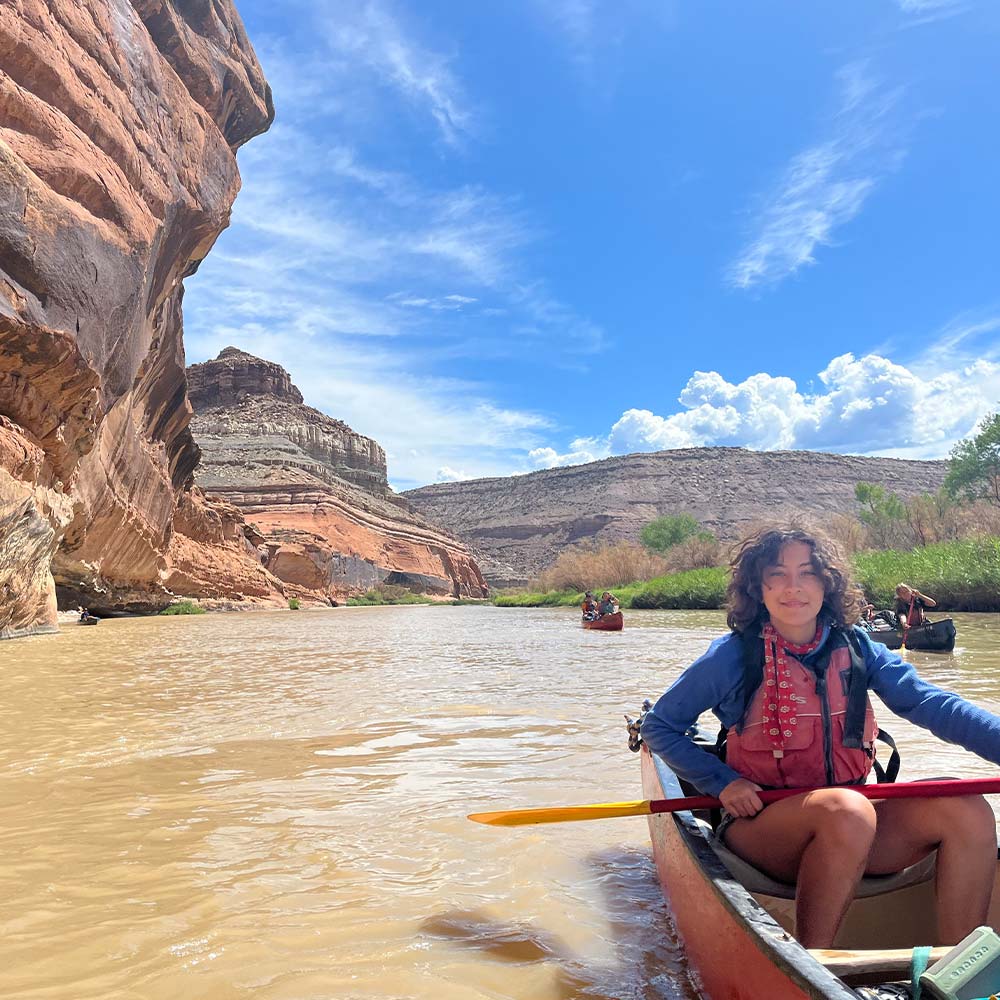 4 Days
Canoeing
---
This trip includes a four-day (3 night) canoe tour on the Gunnison River, where we'll access our campsite by boat and camp on the shore. We will learn to interpret the river current, practice paddling skills and beach our craft to explore secluded wilderness areas inaccessible by other means.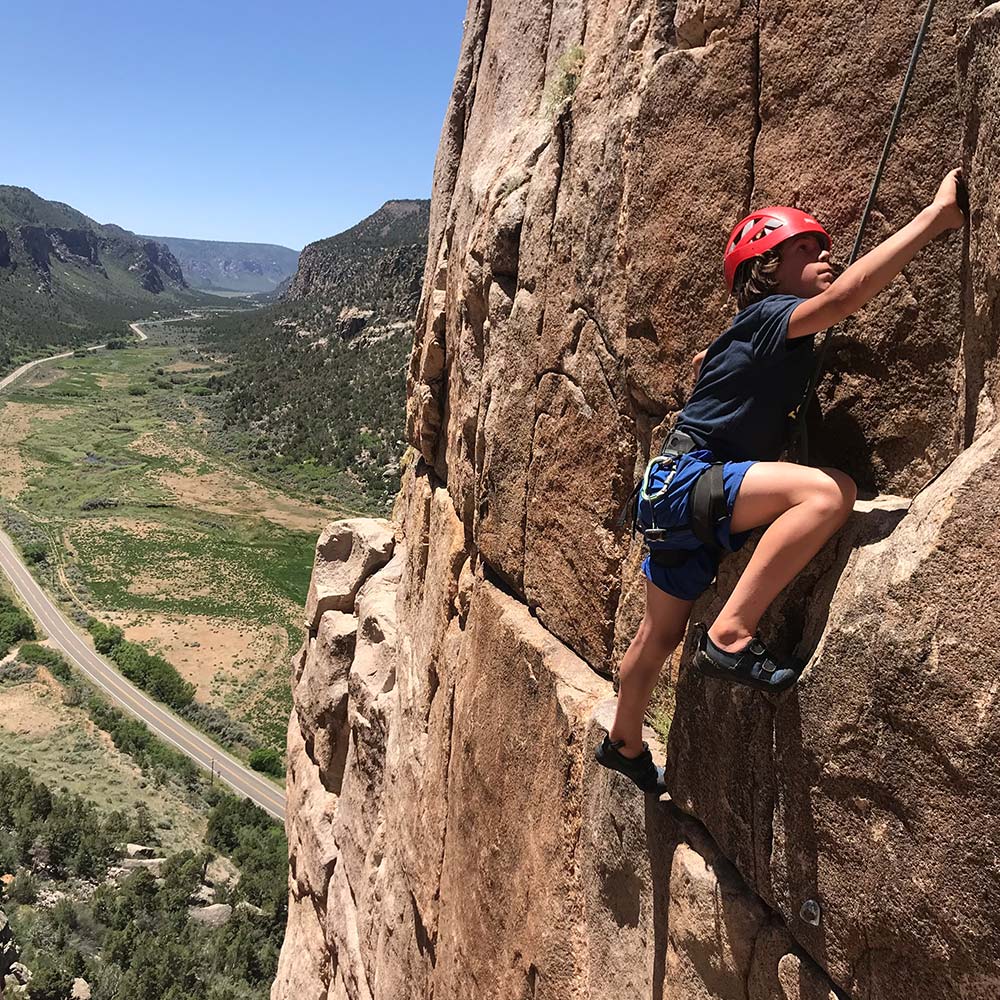 4 Days
Rock Climbing
---
Rock climbing is the art or moving up or along natural rock formations with the use of specialized gear. It can be both physically and mentally demanding as it requires both endurance and agility to overcome the obstacles and puzzles that the climbing path presents. With safety systems in place, rock climbing is a fun and rewarding sport that is as difficult as you want it to be, and as safe as any other outdoor activity.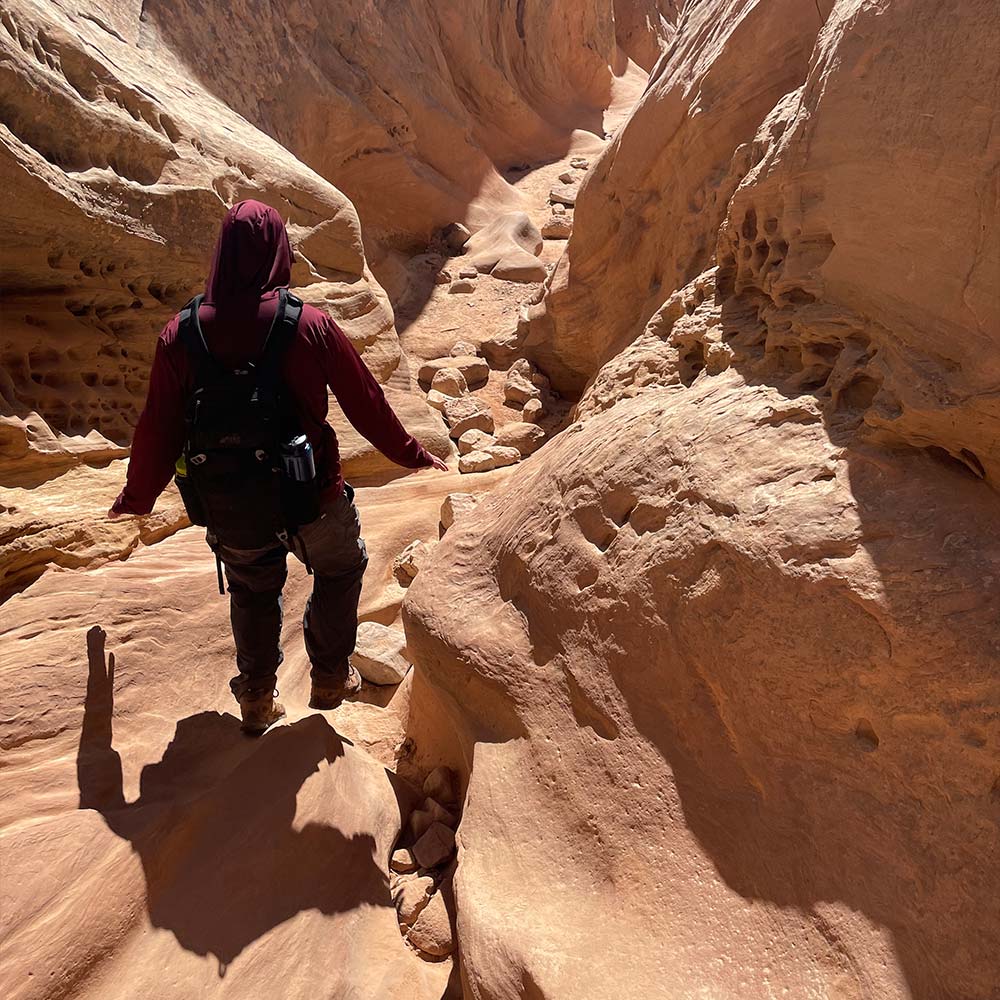 1 Day
Canyoneering
---
Canyoneering is equal parts hiking, climbing, geology lesson, and navigation challenge. The red rock desert landscape presents unique challenges and breathtaking experiences. Along the winding canyon paths, we will learn climbing and rappelling techniques, knot-tying skills, and learn to interpret the difficult terrain with a map and compass — all while feeling connected to the prehistoric past of this environment.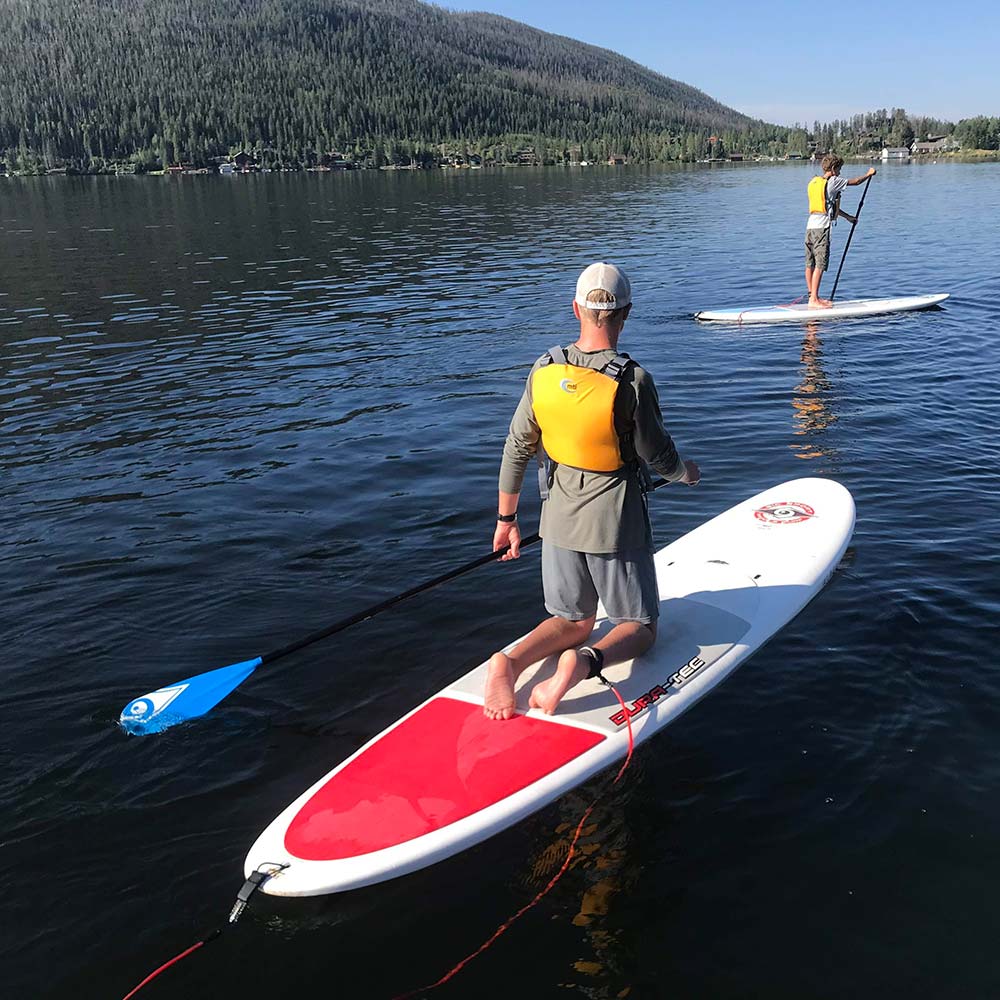 1 Day
Paddleboarding
---
A fun way to explore and play on the water paddleboarding is an increasingly popular adventure sport. Stand-up paddleboarding, or SUPing, is an outdoor aquatic activity that involves standing on a long surfboard and using a paddle to navigate and move around the lake, or down the lazy river. It's very easy to learn and it's also a great workout!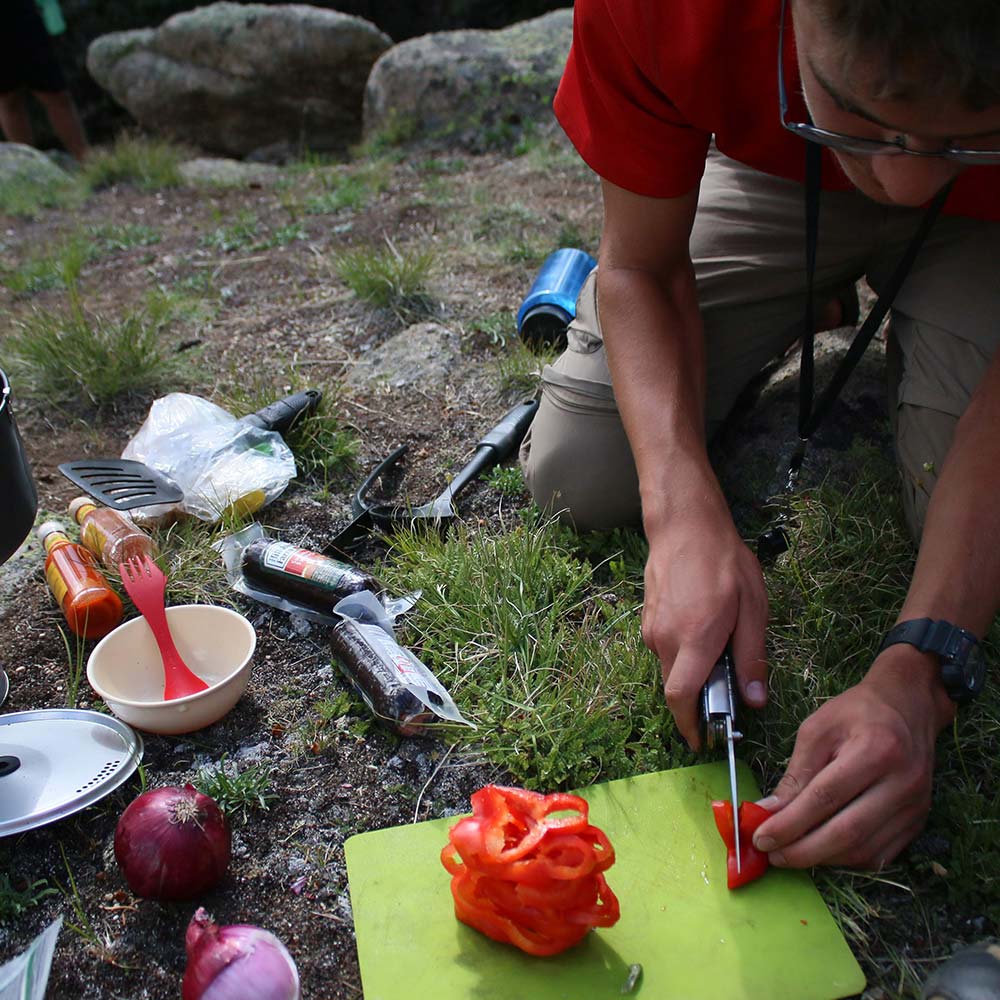 First Day
---
On the first day we'll meet at Keystone Science School's campus, get checked in and meet the rest of our group at the Trip Briefing. We'll go over our gear list and make sure our packs are ready. Then we'll load up the van and head to our Adventure location, usually an hour or more of travel. Once we get to our location, we'll learn some of the basics of the activities to follow, like gear, basic climbing systems or river safety. Then we'll cook dinner and have our first Evening Meeting as we get to know each other.
Last Day
---
On the final day after activities are done, we'll head back to KSS, and have our Pin Ceremony where we award campers for their acheivements.
Backpacking or Basecamping?
---
This Adventure utilizes both backpacking in the Summit County mountains for 5 days, and basecamping the other half of the trip for our climbing, paddleboarding and rafting days. Read our blog on maintaining proper backcountry hygiene here.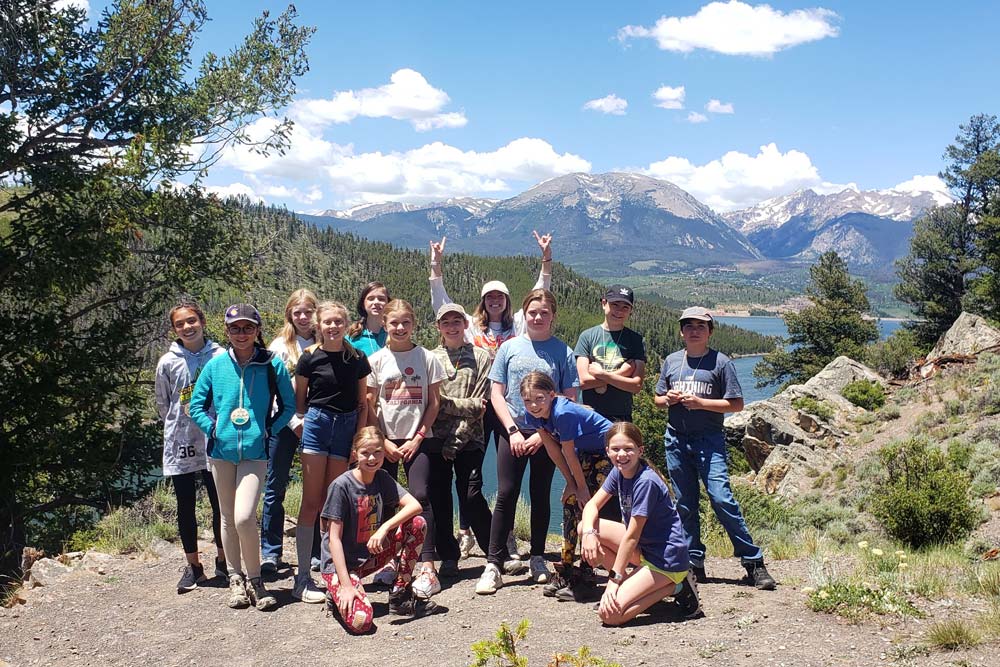 Important Info
Keystone Science School is American Camp Association Accredited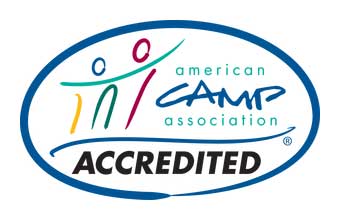 Check out these other KSS Adventures!
---
KSS has plenty of Adventure options to choose from, with a variety of activities and locations.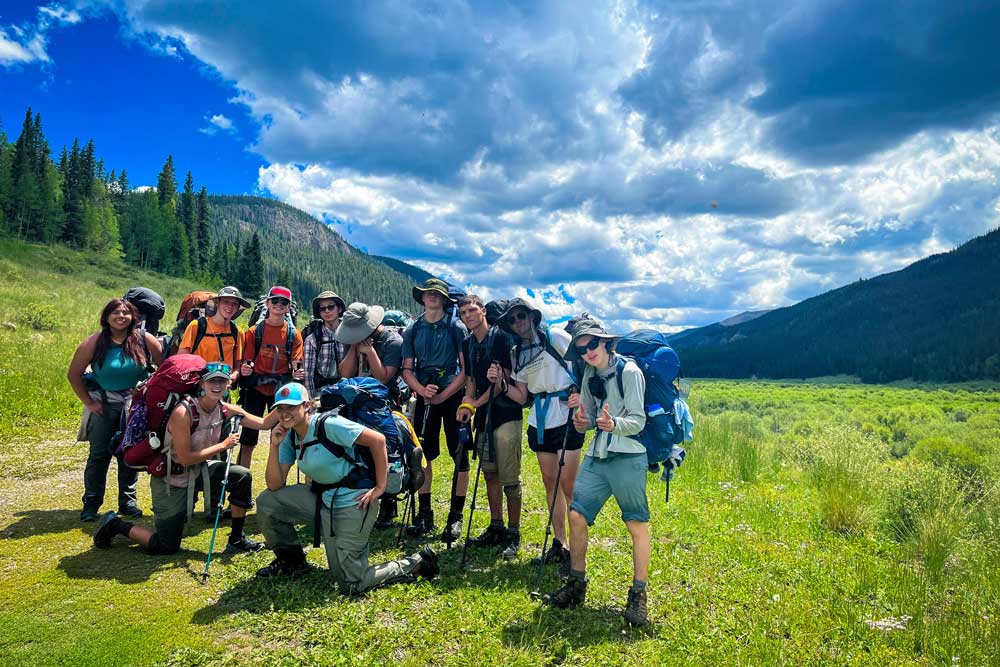 Intro to Backpacking
July 5-8 | Grades 8th-11th | $1,549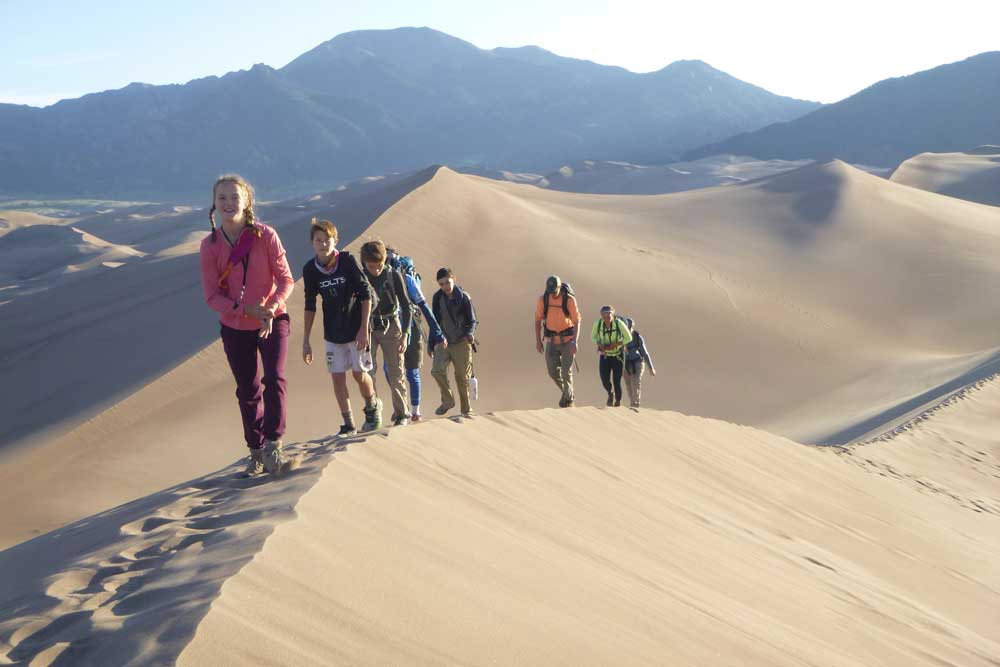 Sand Dunes N.P. Adventure
June 19-24 | Grades 6th-8th | $1,549