Since 2015, Keystone Science School has partnered with Summit School District (SSD) to offer 10 consecutive weeks of Summit Day Camp to its students. This enriching outdoor education program is exclusive to SSD students, serving up to 75 students per day. The program offers consistent and affordable care to working parents. A sliding fee scale rate is offered to all families with up to 60% of families receiving significantly reduced programming by qualifying for Free and Reduced Lunch or Child Health Plan+.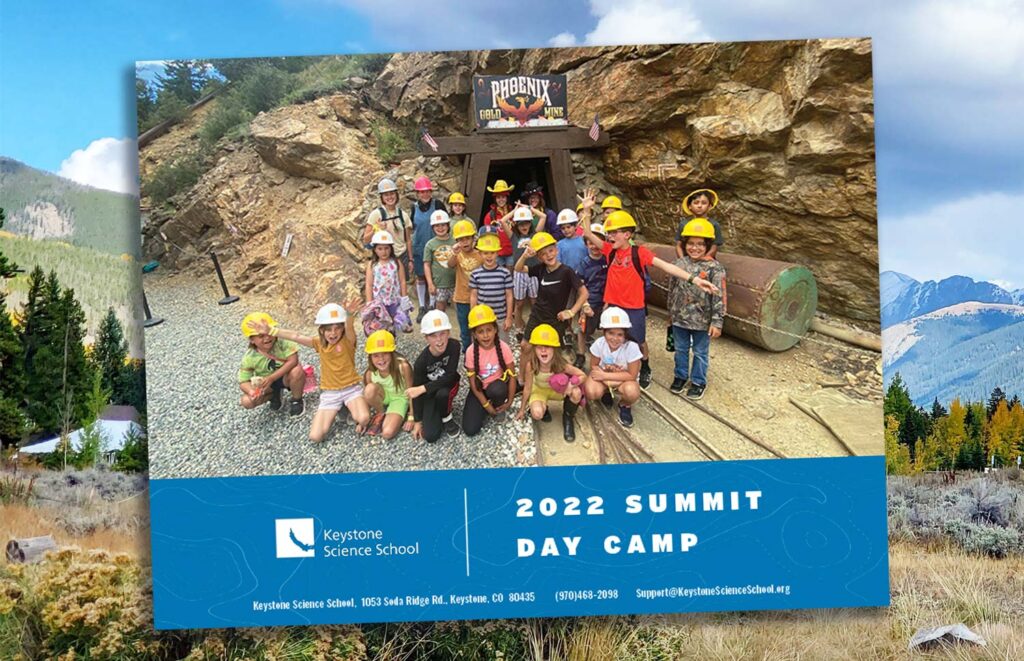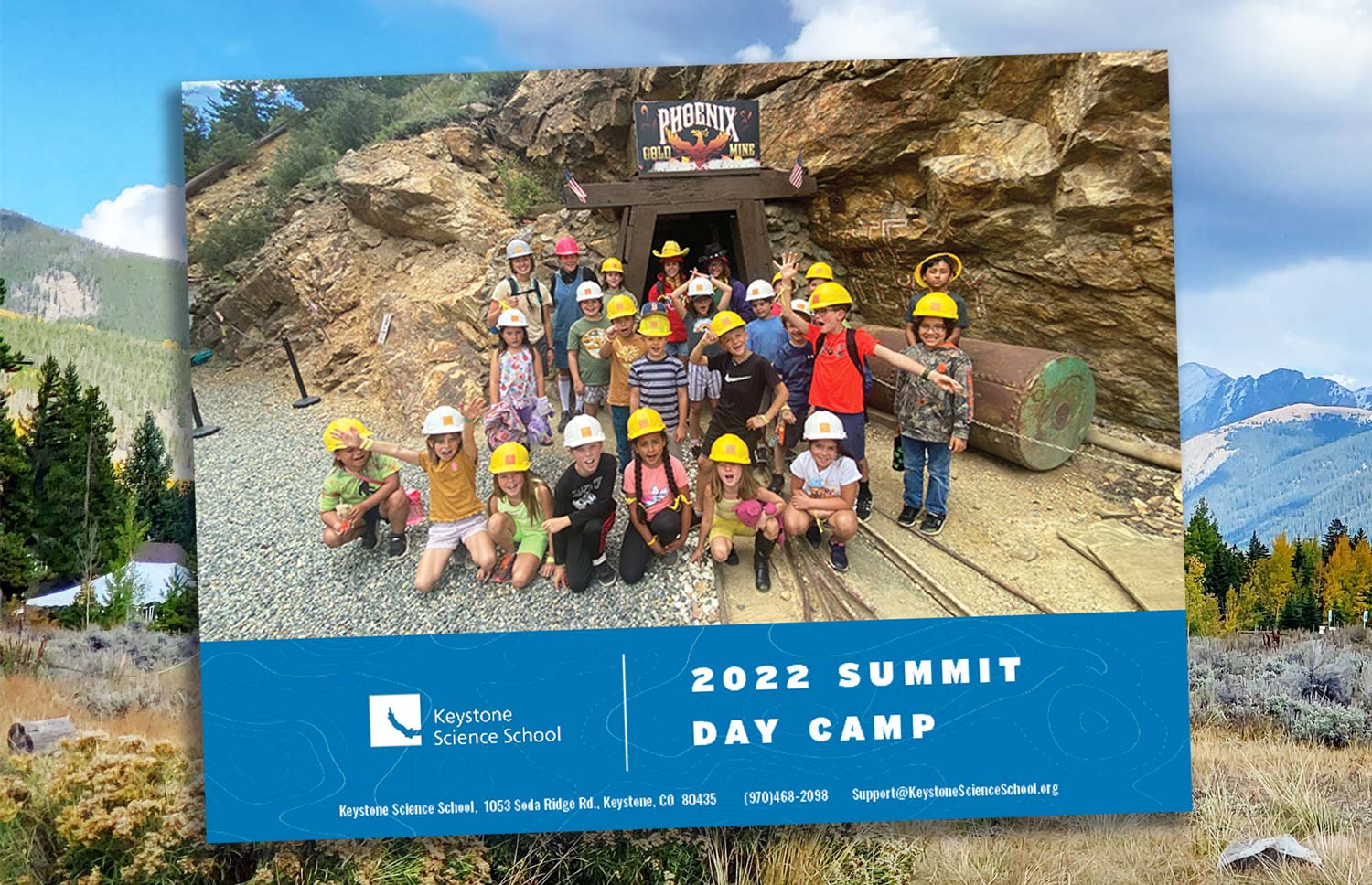 Since the program launched in 2015, Summit Day Camp has been hosted at Silverthorne Elementary School. Summit School District generously partners with KSS to provide the program's facility, bus transportation to and from stops across the county, and breakfast and lunch. We are grateful to have the district as strong and collaborative partners. Summit Day Camp's curriculum is designed to match that of our traditional Day Camp on KSS's campus—the main difference being the program's site.
A longstanding dream has been to bring Summit Day Camp onto KSS's historic 23-acre campus to build more connections with our on-campus Day Camp program. We are thrilled to share that this summer we achieved this vision. Our staff and our key partners at Summit School District all collaborated to make it possible Summit Day Camp is retaining its sliding fee scale, the School District's support of transportation to and from our campus as well as providing breakfast and lunch, and most excitingly – all day camp programming was centralized on our campus this year!
This step is an important way for our KSS family to connect our communities and join together during the Year of Community at Keystone Science School. As one parent of the program put it last summer, "Summit Day Camp has always been there for me and my children. The development and connection they receive with this camp is a blessing."
We want to thank our ever generous donors and community partners for their ongoing support, without your help this summer would not have been possible!
View the 2022 Summit Day Camp Final Report below for more info on the impact of this program at Keystone Science School!