Snow & Avalanche Science
__Curriculum Theme__________
Snow & Avalanche Science
Outdoor Education Curriculum
The Keystone Science School's location in Summit County, CO provides the perfect outdoor winter classroom to study the snow. Students will explore how the snow crystals in the snowpack change to produce avalanches. Students will dig snow pits and use scientific tools to gather data about the snowpack and weather. Students will also safely observe avalanche terrain and combine these observations to predict where avalanches are most likely to happen, and what effect they have on Colorado communities.
This curriculum explores avalanche science, and does not provide tools for safe travel or decision making in the backcountry. We encourage students to pursue recreational avalanche training before venturing into the backcountry.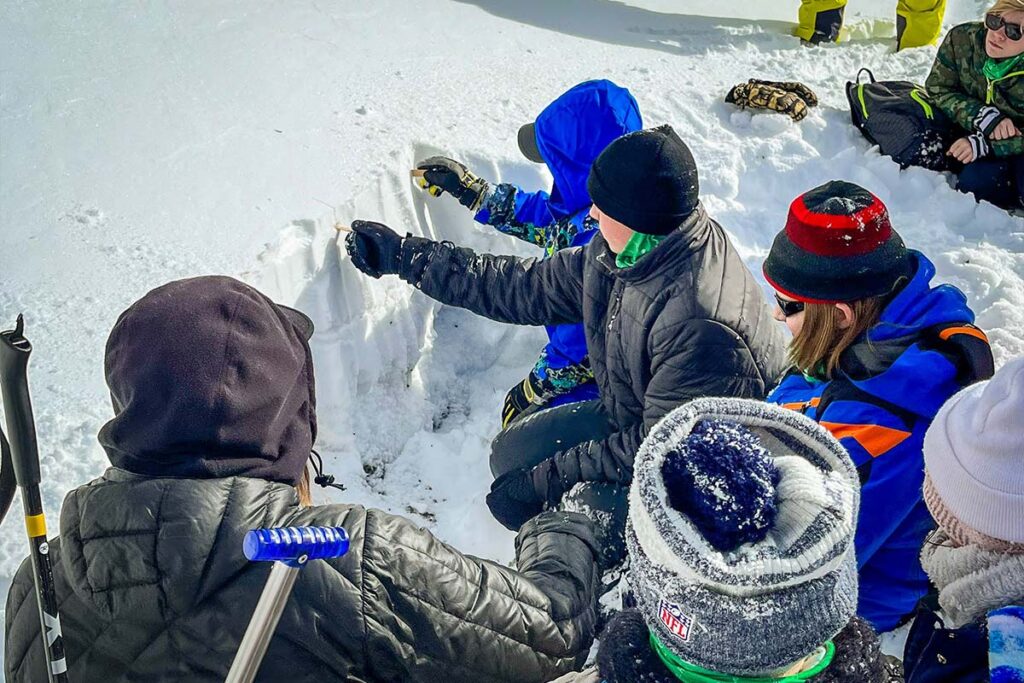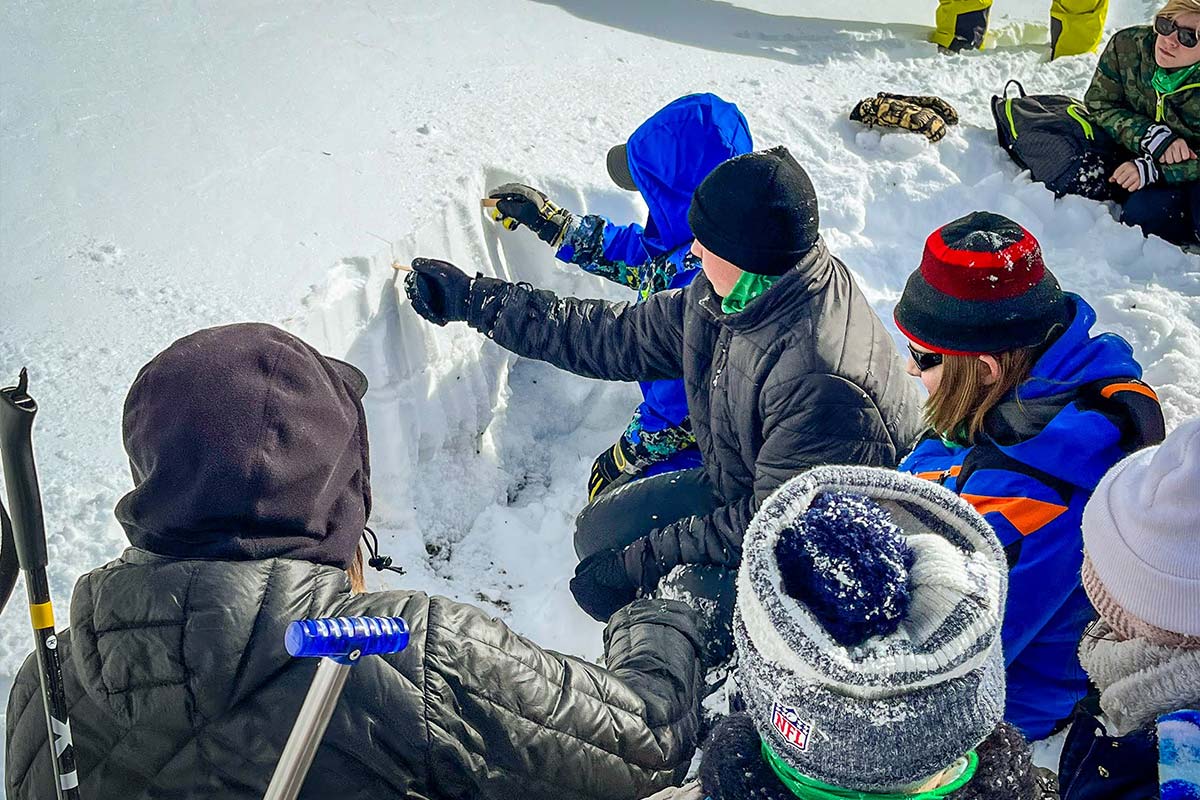 Exploration
---
Students explore snowpack and avalanches through sensory-based activities, engaging games, and inquiry-based learning. This curriculum includes the following topics: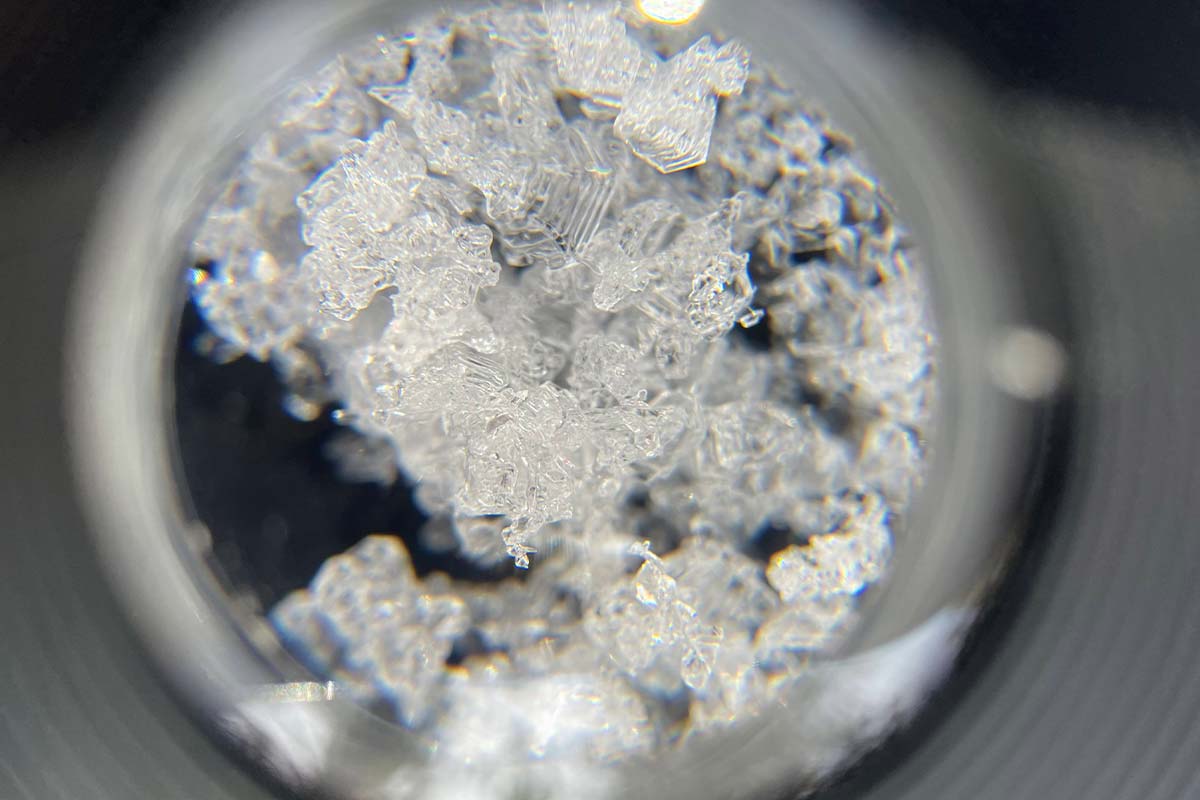 Snow Metamorphosis
Snow crystals begin to change as soon as they come to rest, which leads to layers with different properties in the snowpack.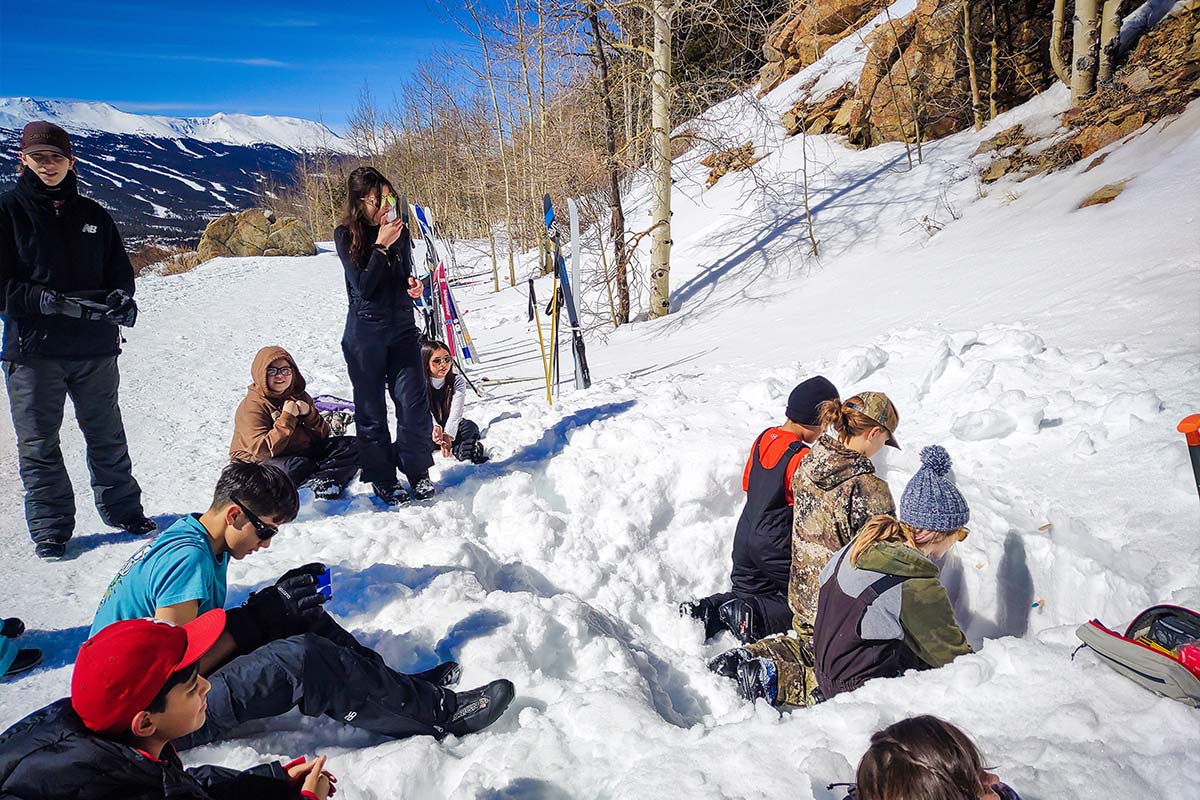 Avalanche Dynamics
Avalanche potential is determined by the terrain, snowpack, and weather conditions. Slab avalanches are the primary concern for Colorado communities.
Program Standards:
NGSS-MS-ESS3-2 NGSS-HS-ESS3-1