Rentals & Retreats
_______
Facility Rentals
Keystone Science School can be a great location for your next retreat, meeting, wedding, or small conference. Our campus is situated in the heart of the Rocky Mountains with easy access to a variety of outdoor activities within Summit County all within a short distance to I-70 and the Denver Internal Airport. Whether your group is looking for overnight accommodations, prepared meals, or facilitated activities, Keystone Science School is the perfect location for all your retreat needs within a budget you can afford.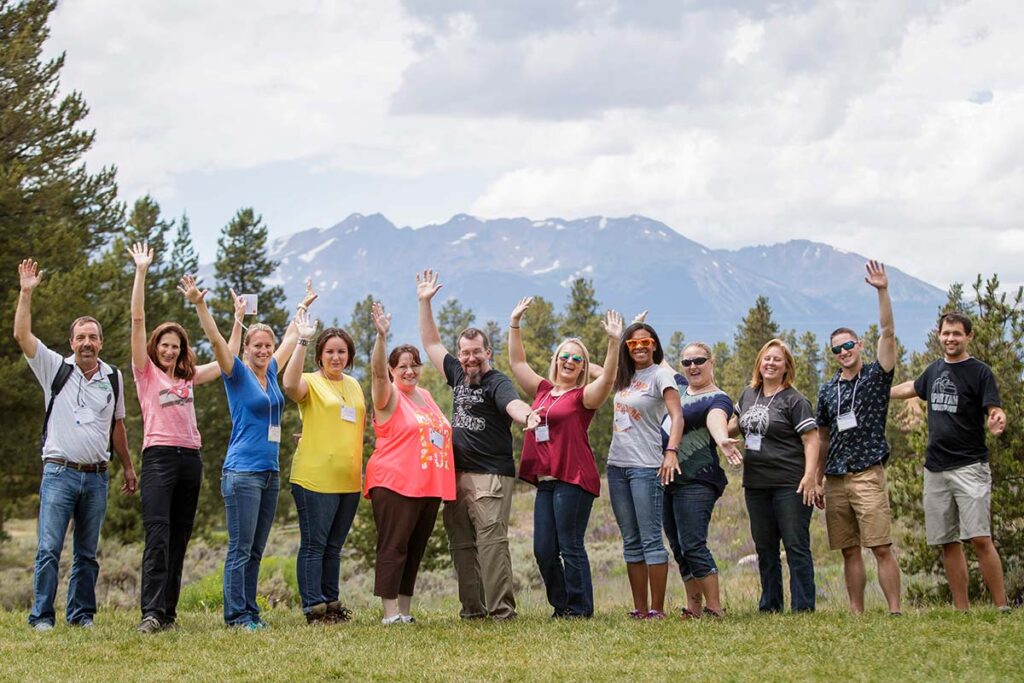 Lodging & Meeting Spaces
---
Our campus hosts two dorms, a full-service dining hall, and several large and small meeting spaces with full audio-video capability.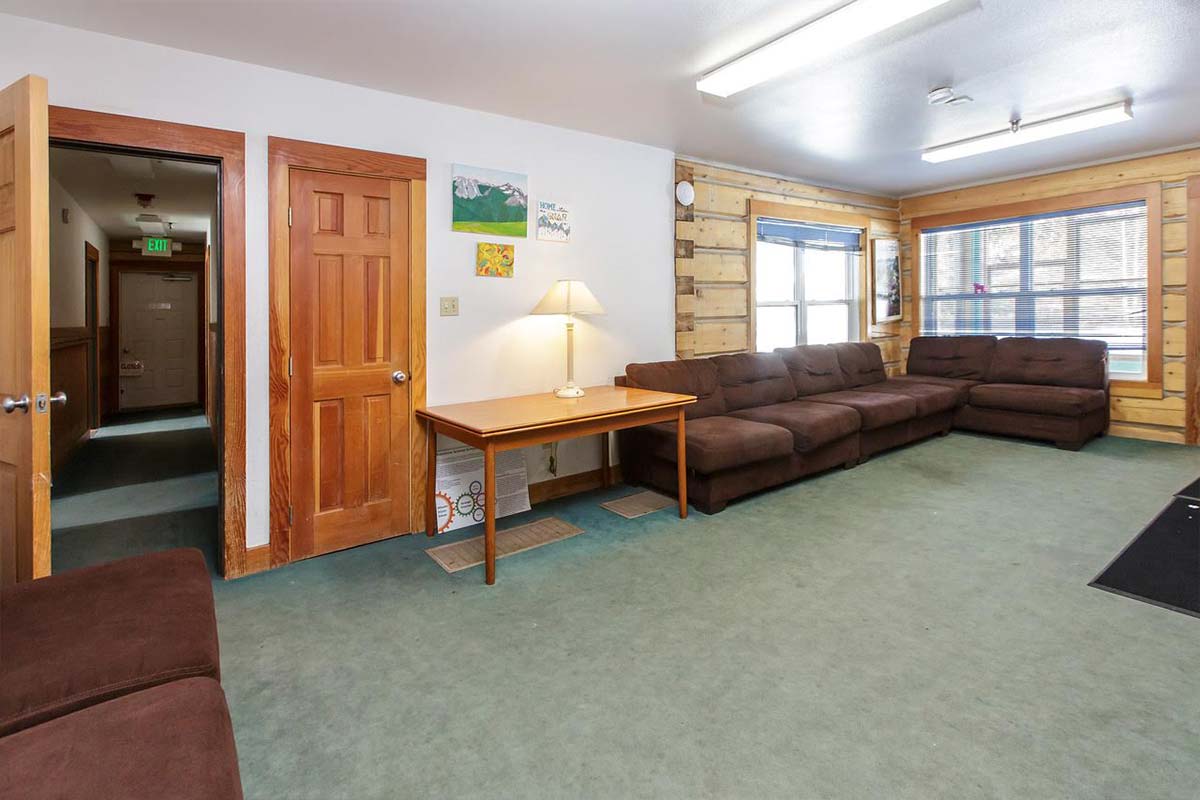 Bighorn & Henry Dorms
KSS hosts 2 identical dorms each with 38 beds. Each dorm is fully winterized with central air, large bathrooms, and bunk style of beds. Beds include think mattresses, full WiFi, and plenty of outlets to charge small electronic devices.
Take 3-D tour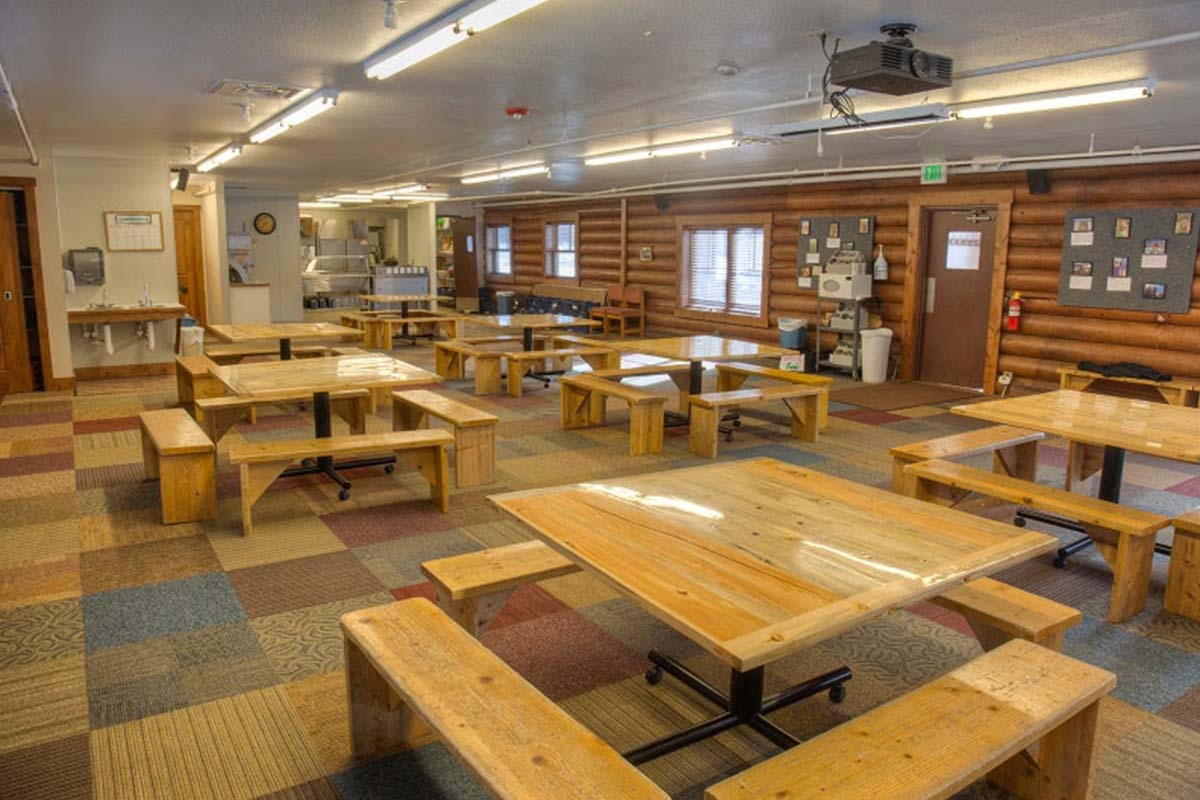 Rives Dining Hall
This is our largest indoor space which serves as our dining hall and doubles as our largest indoor meeting space with a capacity of 95. Rives is complete with square movable tables and benches so that you can seat your participants in small groups or auditorium style of seating.
Take 3-D tour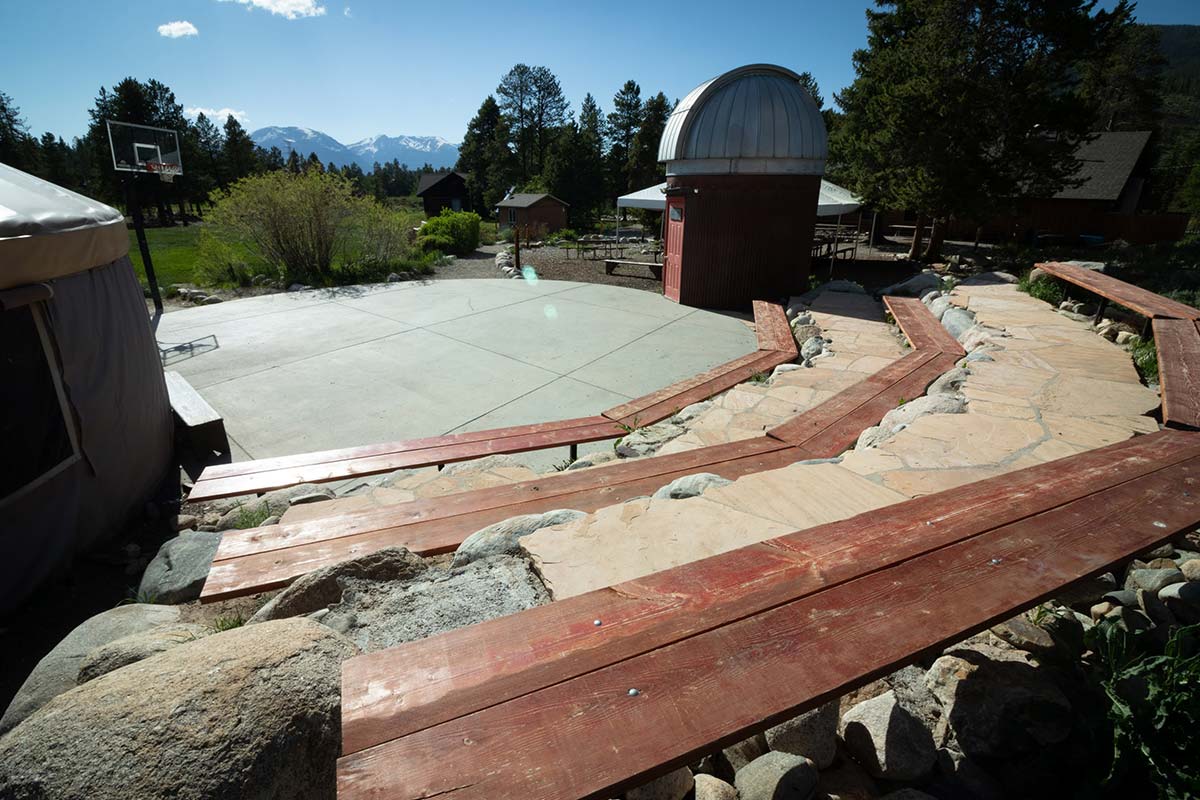 Outdoor Spaces
Depending on the season you can spend all your time outside in one of our many locations which include 2 outdoor amphitheaters, several fire pit locations, and large shade structure with comfortable picnic tables.
Prepared Foods
---
Our full-service kitchen can provide a wide variety of meals perfect for your mountain retreat experience no matter your budget. Whether you're interested in an outdoor BBQ or multi-course meal, KSS can meet the needs of your group. We also take pride in our ability to meet a wide variety of dietary restrictions and food allergies.
Breakfast: Choose from continental, family style, or buffet breakfast meeting the schedule and needs of your group.
Lunch: Our lunches can be prepared for groups on the go or sit and enjoy a communal lunch with a wide variety of options.
Dinner: Our dinners include a wide variety of meal options and presentations whether you're looking for a camp style of cookout or family style of meal.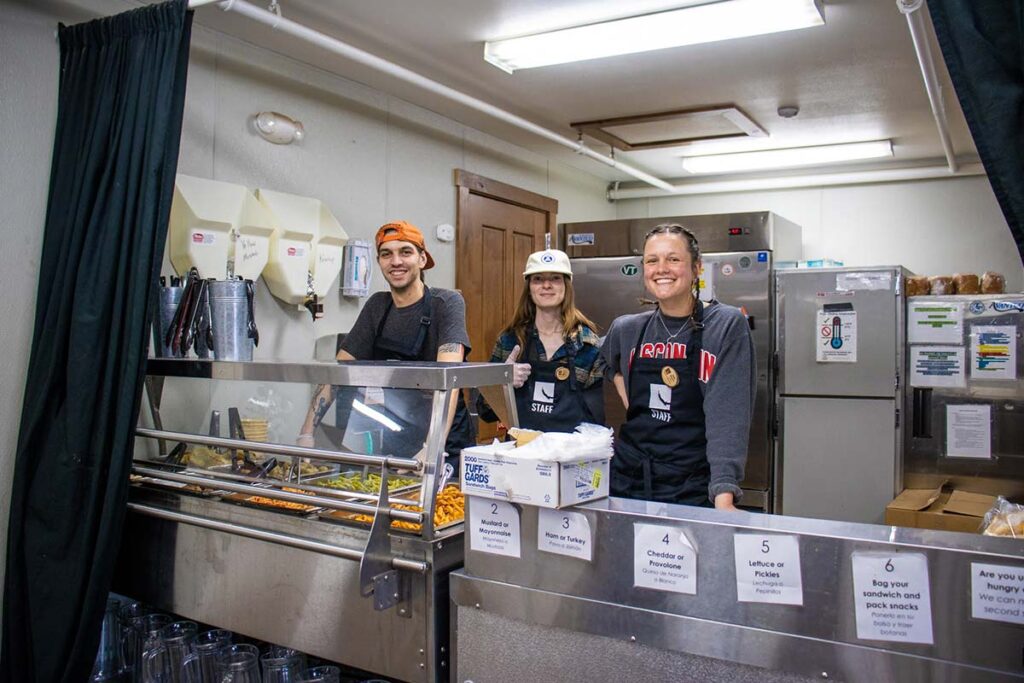 Program Options
---
Whether you're looking to include a short team-building activity, educational nature hike, or adventure activity, Keystone Science School has a variety of programs you can offer to your retreat participants. Our professional instructors are prepared to develop a custom program meeting your specific goals and time constraints.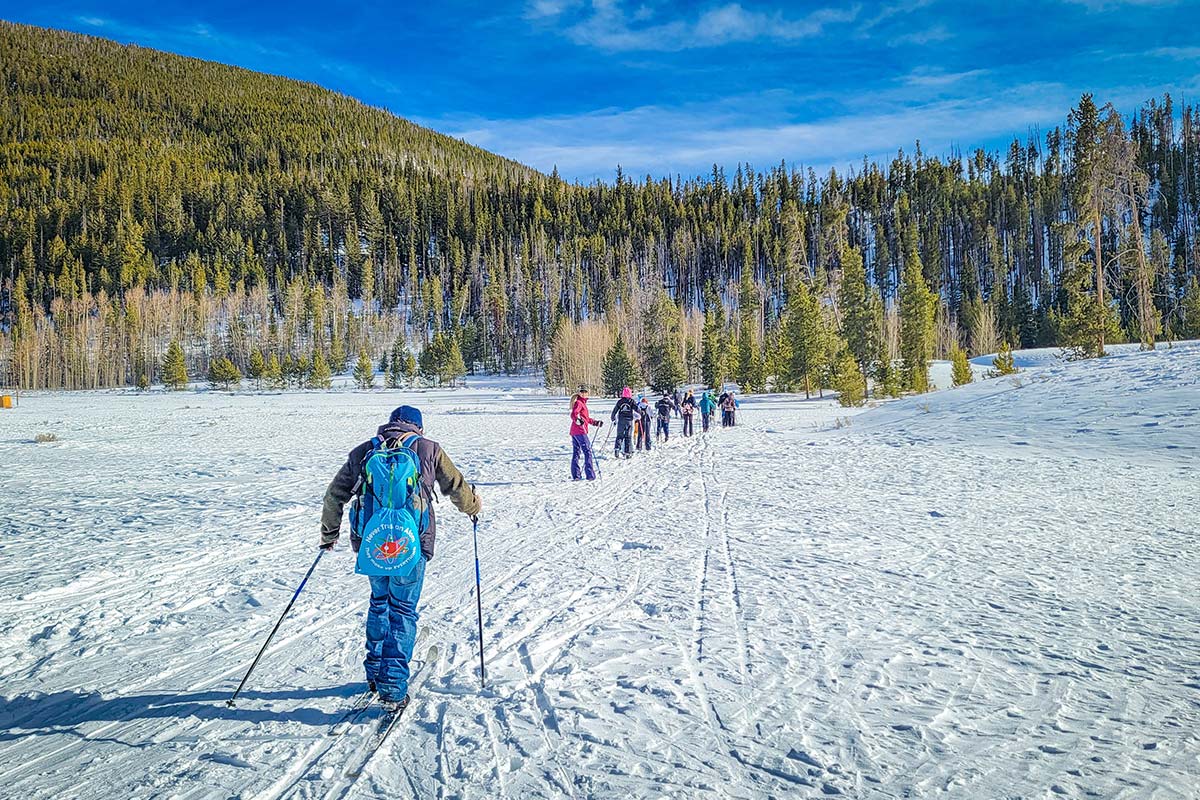 Adventure Activities
We are located in the heart of the rocky mountains and can lead your group on a challenging hike to the Summit of a local mountain or outfit and teach your entire group how to cross country ski.
Interested in bringing your group to KSS?
Get in touch today!
---
We're happy to help you reserve your space! Should you have questions about any step of the process please contact us today.
Call (970)468-2098 Monday through Friday, 9am – 5pm MST, or email support@keystonescienceschool.org and we will respond promptly.