Schedule & Traditions
_Discovery Camp______
Welcome to Camp!
---
Campers & families arrive at campus at noon for check-in. Move your luggage to your room, check in medications, talk with the Chef, make your bead necklace, and go through a health screening. We'll have a Camp Passport checklist to help guide you through check-in.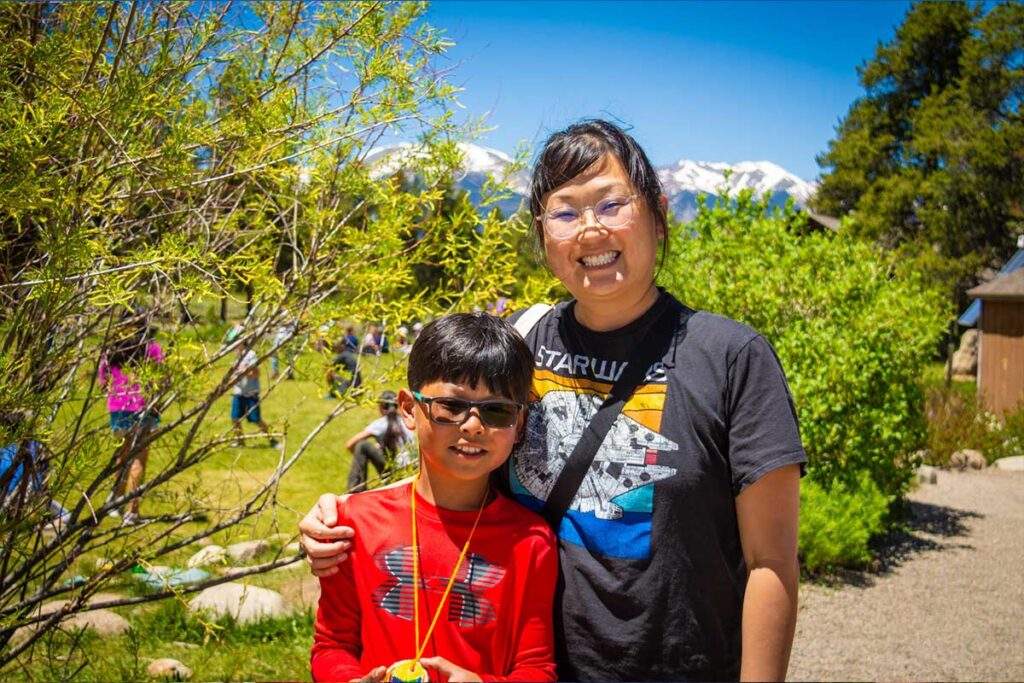 Campfire
---
On the first night of every overnight camp session, we host a campfire with the typical repeat-after-me songs, counselor skits, and of course s'mores!
The Campfire helps ease campers into the experience, fosters open and honest relationships, and encourages them to laugh, be silly, and have fun at camp!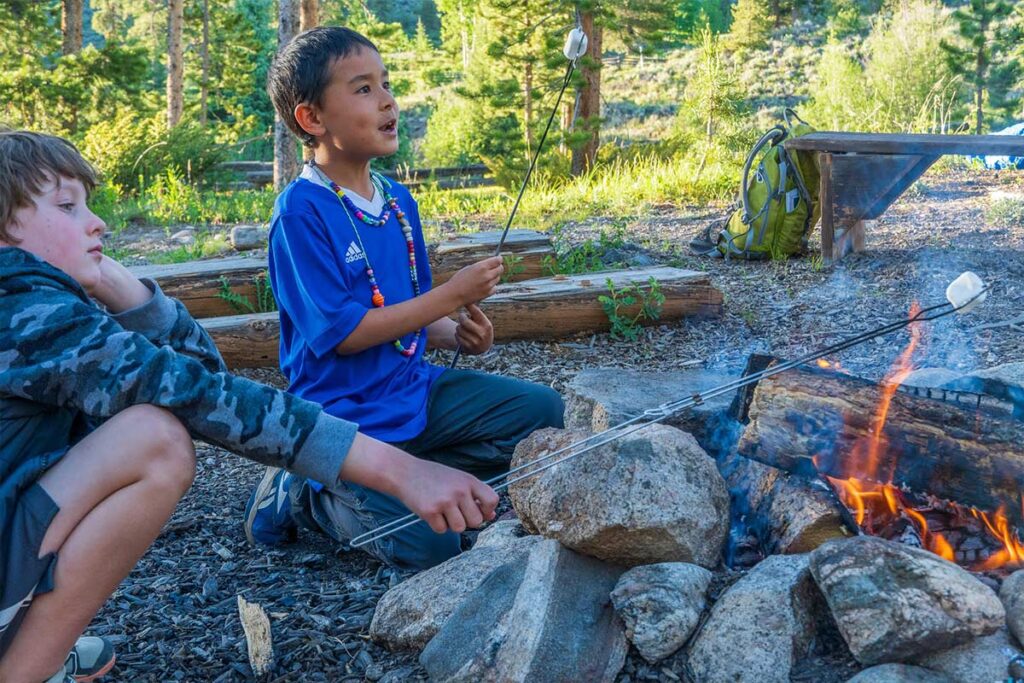 Wilderness Overnight
---
Discover the magic of the great outdoors as you immerse yourself in nature and learn essential backcountry skills. Backpack through the wilderness and set up camp, for a night beneath the stars. During which campers gain hands-on experience in survival, navigation, and backcountry cooking.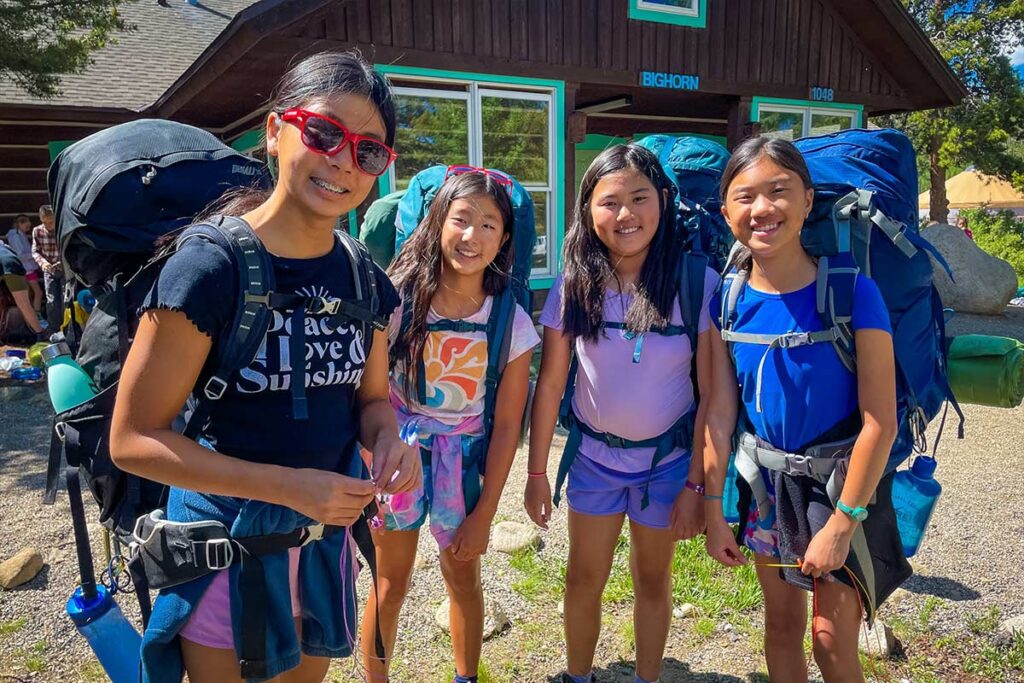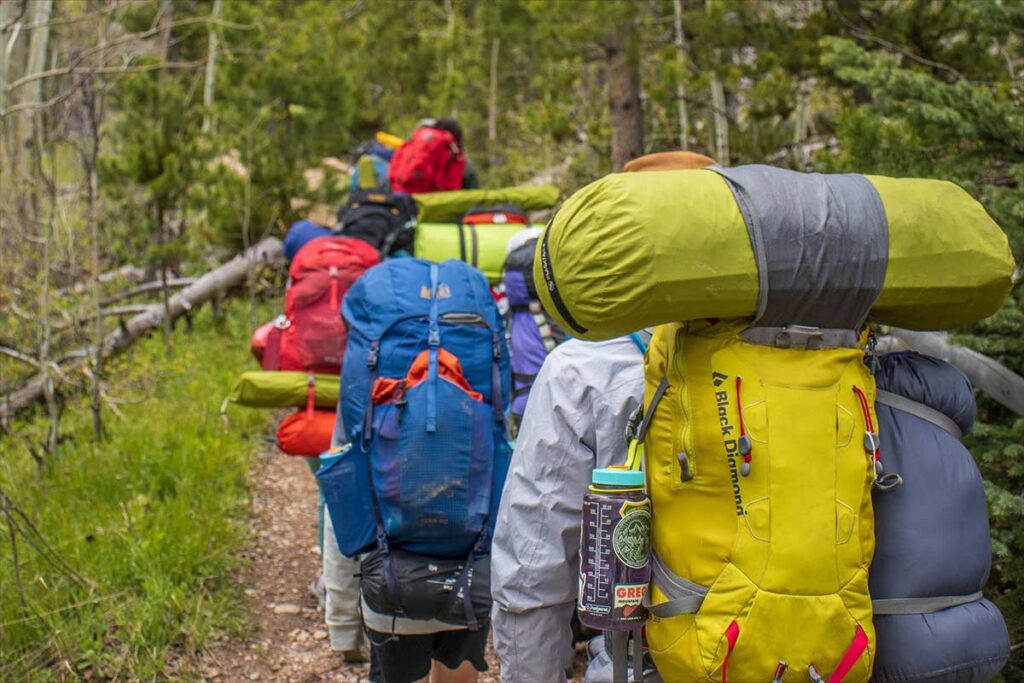 Challenge Hike
---
Challenge Hikes take campers on a journey of self-discovery amidst the most awe-inspiring landscapes. With every step, they not only conquer nature's obstacles but also their own limitations, leaving them with unforgettable memories and a profound sense of accomplishment as they make it to the summits of some of Colorado's greatest peaks.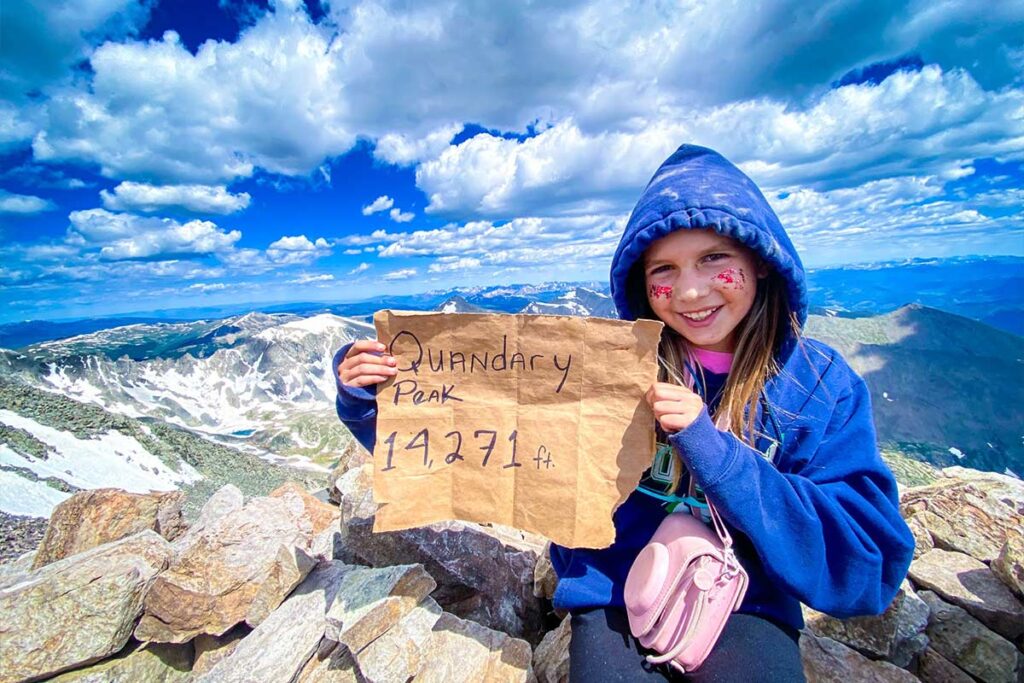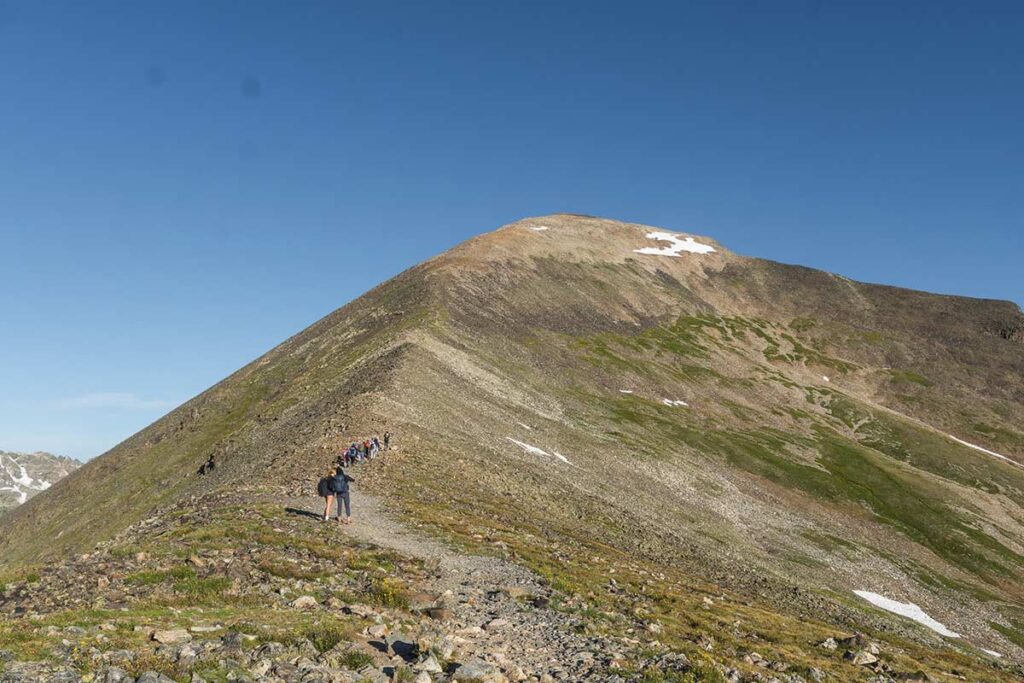 Talent Show
---
The talent show is a lively and heartwarming evening that showcases the incredible diversity of talents within our camp community. Campers take center stage to share their passions and skills, whether it's singing, dancing, comedy, magic tricks, or any other hidden talent. It's a celebration of creativity, courage, and camaraderie, where every act is met with applause and support, creating lasting memories and a sense of unity that extends well beyond the stage.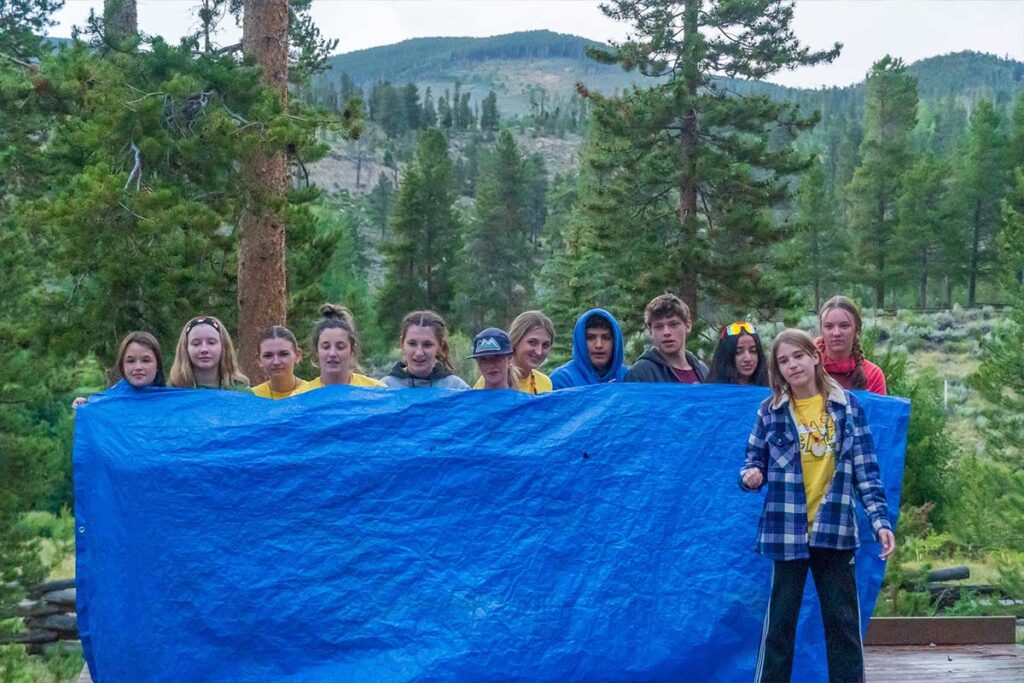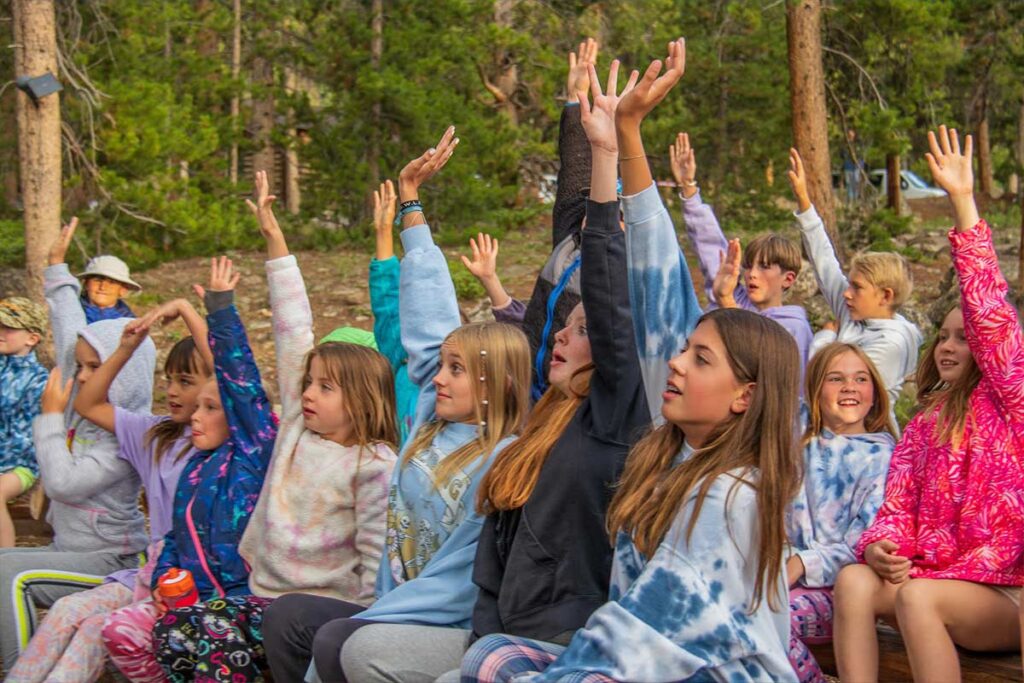 Bead Necklace
---
Bead necklaces are a cherished camp tradition, a tangible representation of campers' growth, achievements, and unforgettable memories. Throughout their camp journey, each camper embarks on a unique path, earning beads for various accomplishments and milestones. Whether it's conquering a challenging hike, mastering a new skill, or demonstrating acts of kindness, these beads serve as vibrant, personalized tokens of their experiences.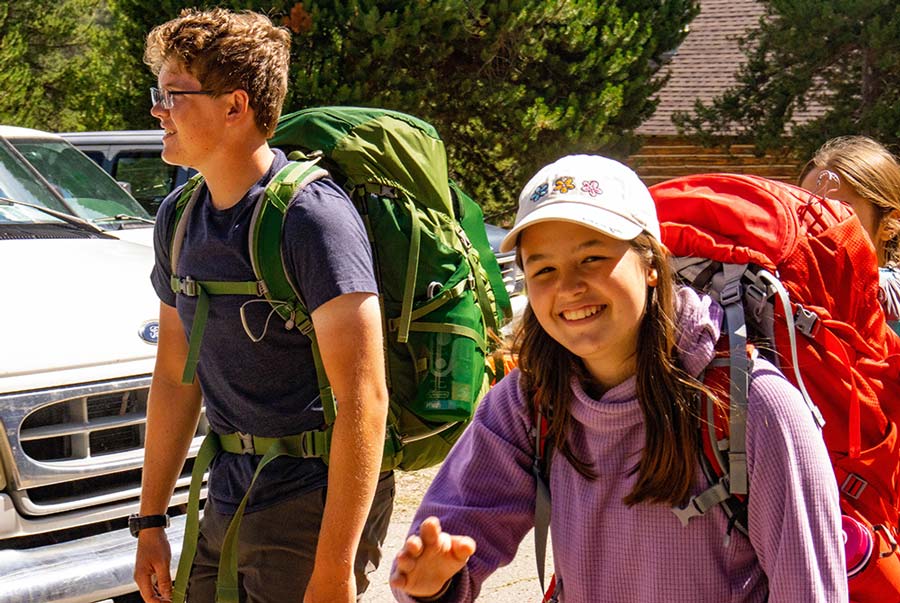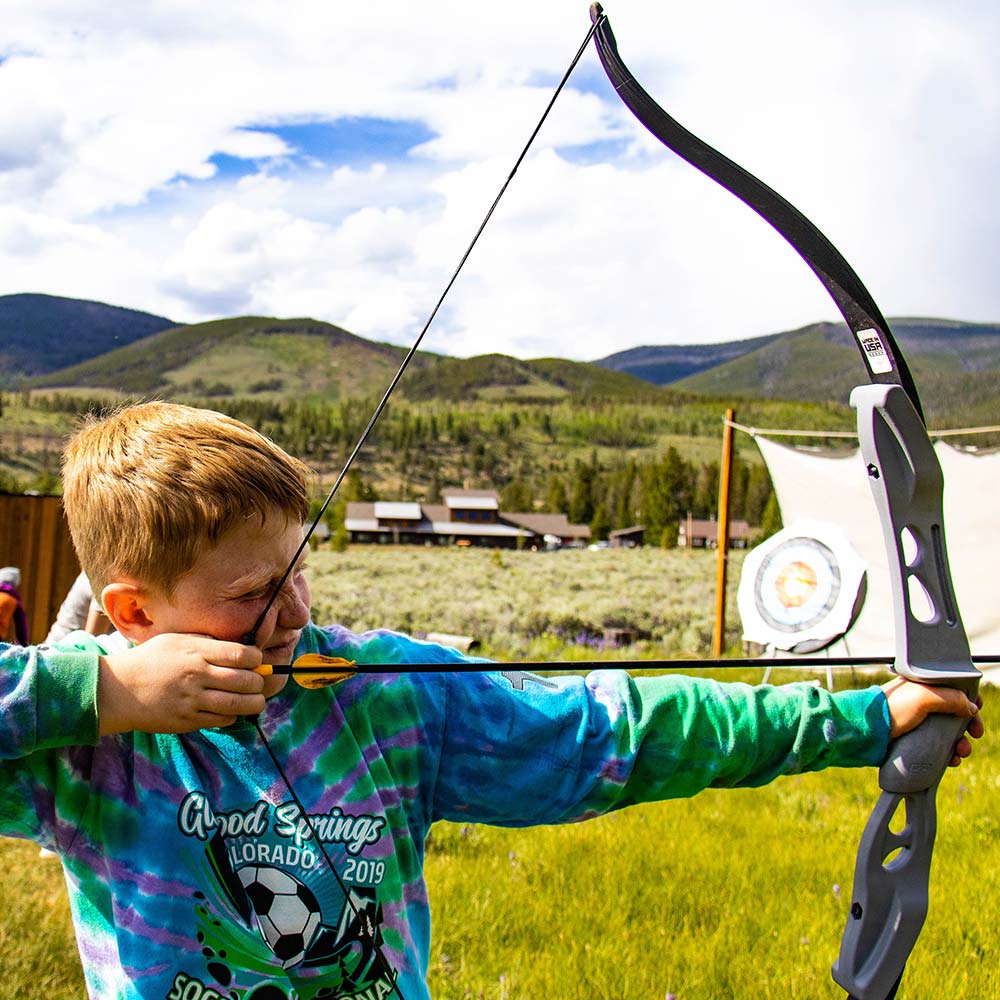 Candle Chats
---
Candle chats are the soulful heartbeats of our camp experience, where campers gather each night around a flickering candle to forge connections that transcend the ordinary. Here, in the gentle glow, they create a sanctuary of trust, where they share their dreams, fears, and triumphs with unwavering support. They are an integral part of building community within each cohort and allow campers the chance to reflect on their camp experience.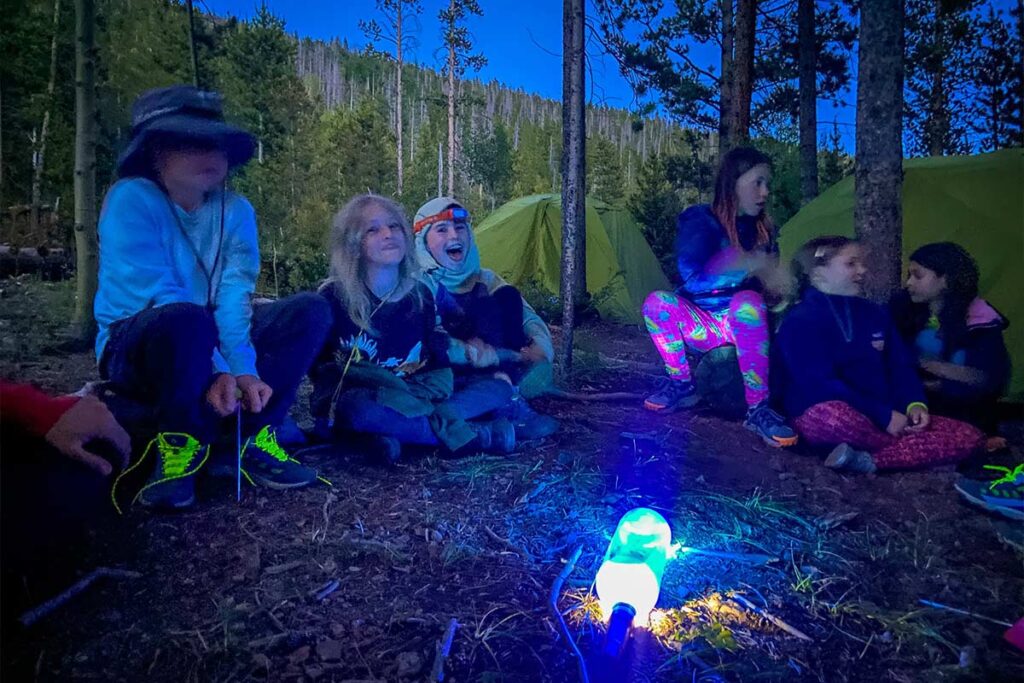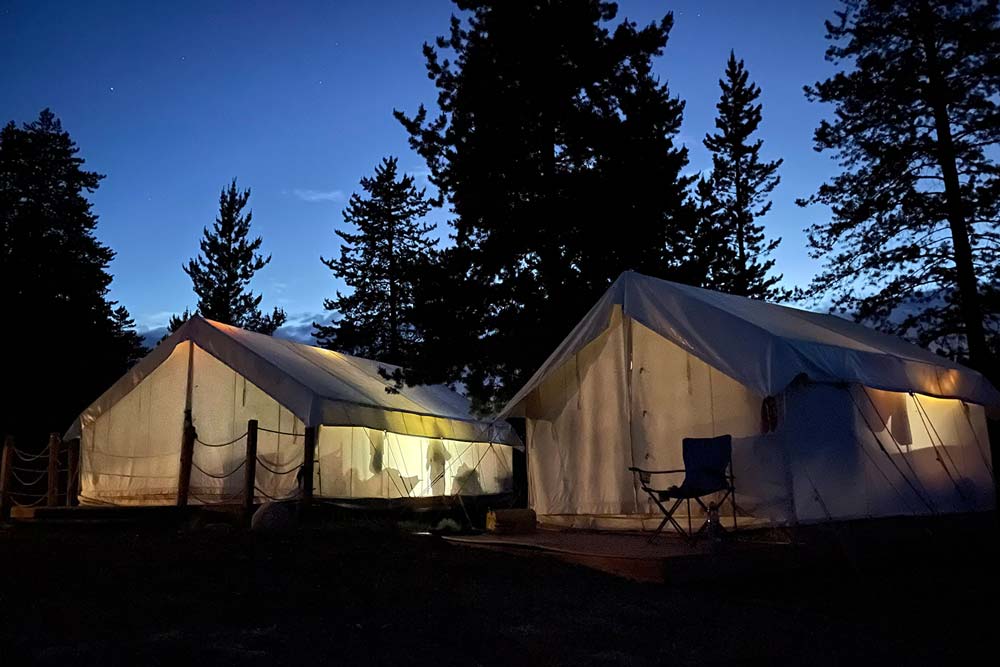 Adventure Day
---
Adventure Day at camp is an eagerly anticipated highlight, where campers embark on thrilling journeys that challenge them and ignites their sense of adventure. With a choice between rafting, rock climbing, tackling a ropes course, or saddling up for horseback riding, there's an activity to match every camper's passion. Adventure Day embodies the spirit of exploration, pushing boundaries, and creating unforgettable memories in the great outdoors, all while fostering a deep appreciation for the beauty and thrill of nature.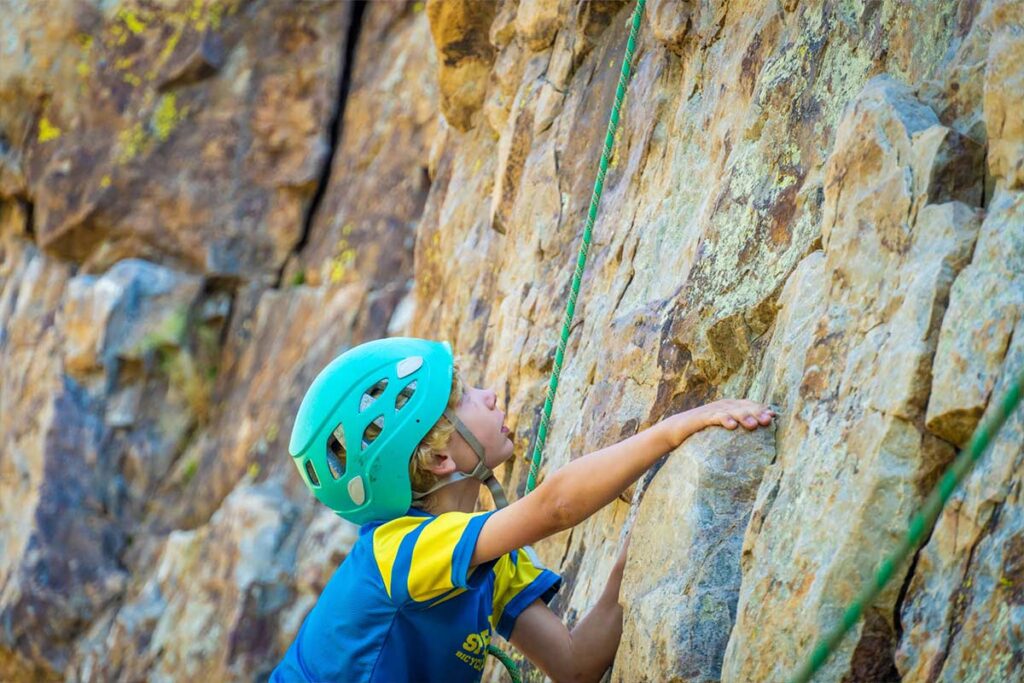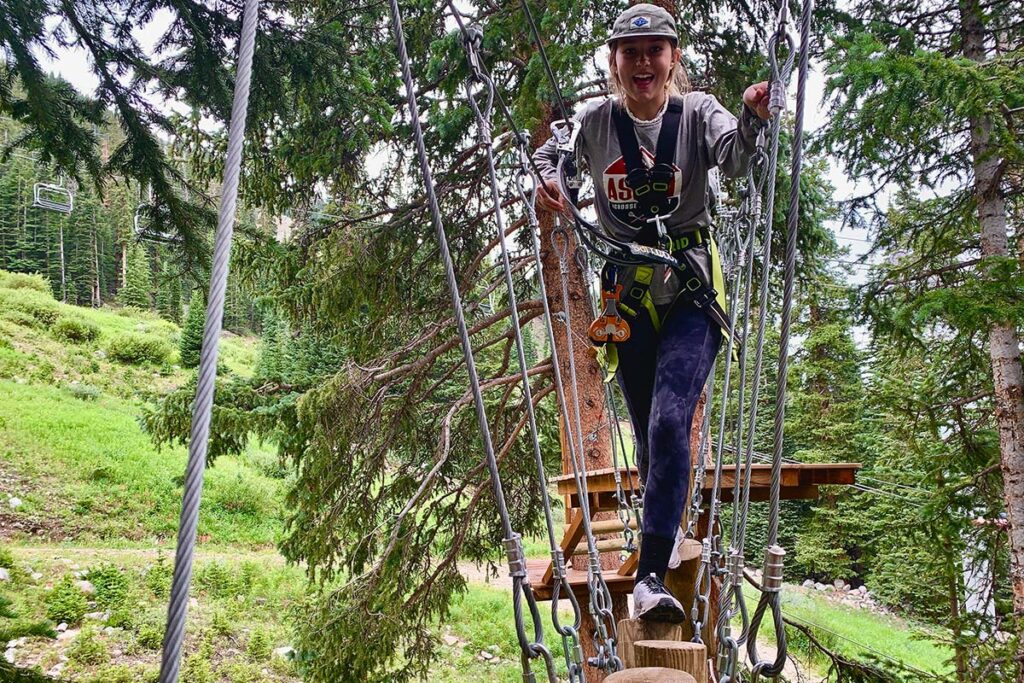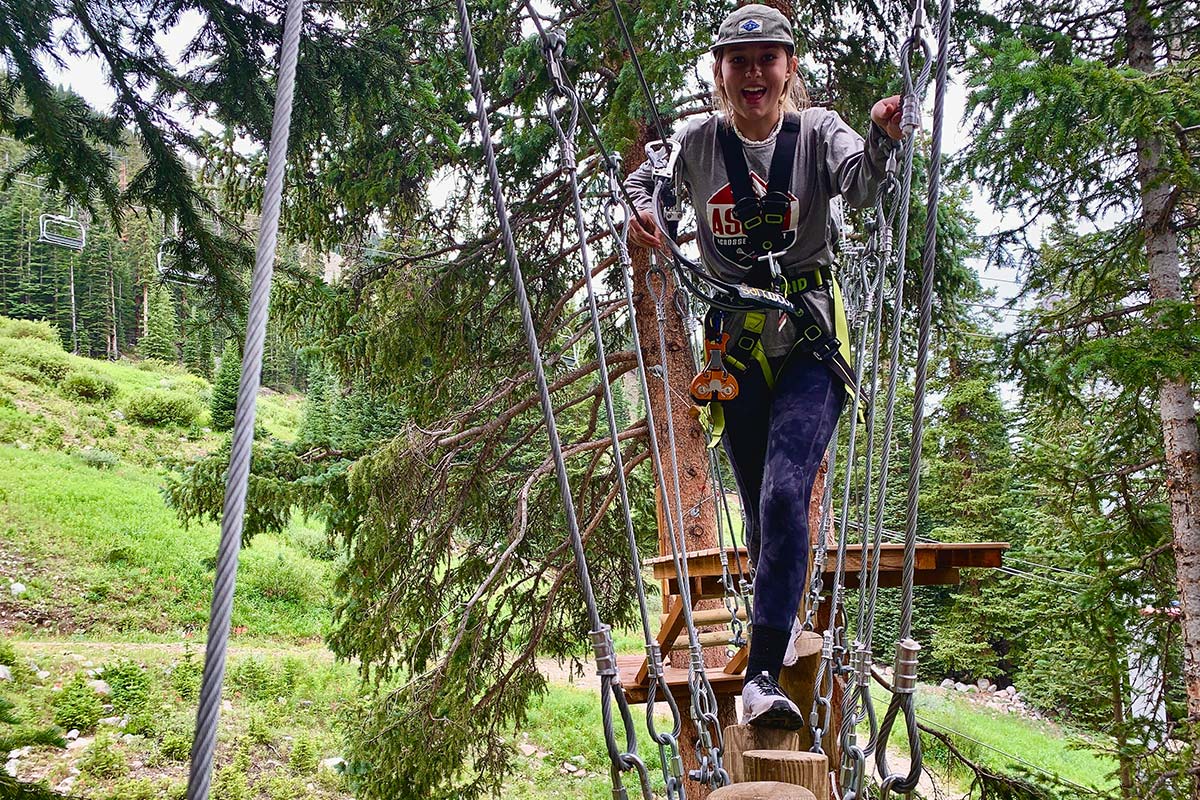 Camp Celebration
---
Our closing camp celebration is a heartwarming culmination of a week filled with unforgettable adventures and lasting friendships. On the last night, campers gather around a crackling campfire, their faces illuminated by the warm glow, to reflect on the moments that have woven their hearts together. The following day, as parents and guardians arrive, we extend this spirit of togetherness and adventure to them, showcasing the remarkable growth and experiences their campers have enjoyed with a closing celebration video and group chants.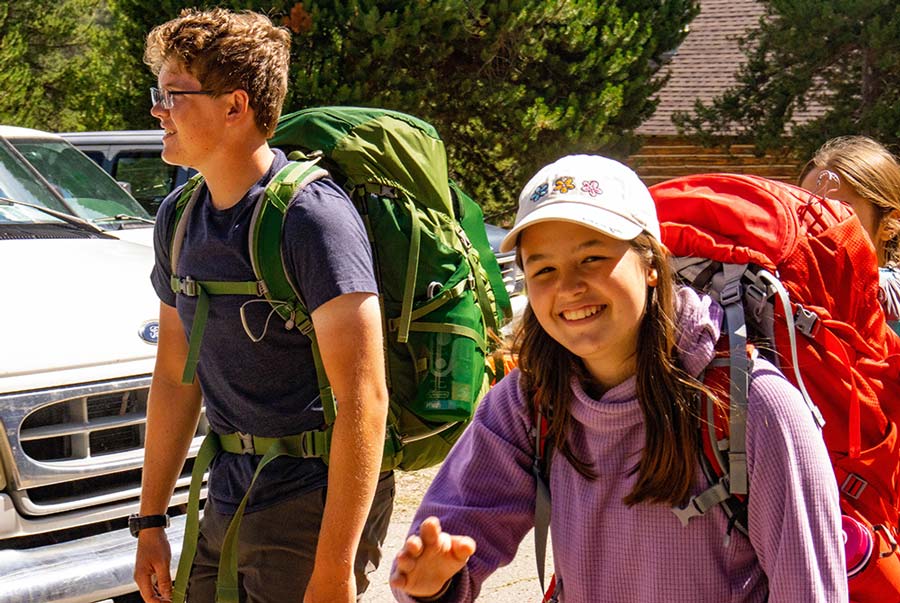 CLAW
---
CLAW, or Camp Legends and Warriors, is a cherished tradition that brings an electric buzz of excitement to our two-week overnight camp. When Color War ignites, the entire camp divides into five spirited teams, each proudly displaying their unique color and team identity. Over the course of several exhilarating days, campers and counselors come together to participate in a diverse range of thrilling challenges. CLAW transcends mere competition, fostering teamwork, camaraderie, and unforgettable memories that campers carry with them long after the battles have ceased.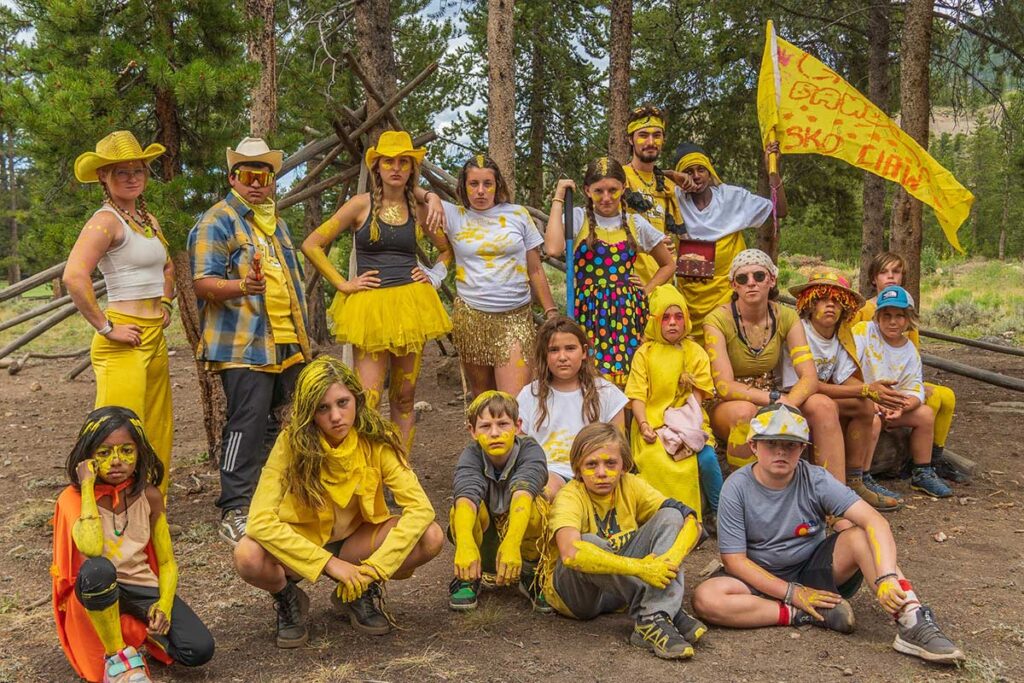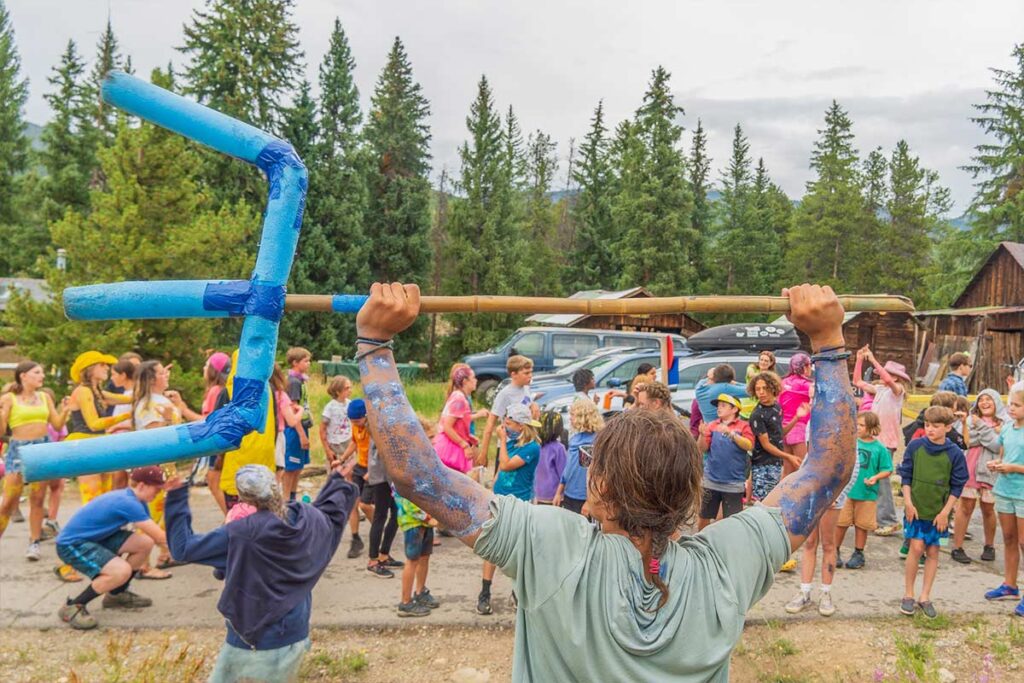 The HPG
---
The Hot Pink Gorilla is the mystical mascot of our camp, a legendary creature that has wandered the hills of Keystone, Colorado for as long as the Keystone Science School has been around. Elusive and rarely spotted, with its vibrant hot pink coat, it moves through the wilderness with an air of grace and intrigue, leaving campers and counselors in awe of its presence. Over the years, our campers have embarked on countless research endeavors, striving to unravel the enigma of the HPG, yet no one has ever succeeded in making direct contact with this extraordinary and elusive icon.