Medical Explorers
_Girls in STEM______
Girls in STEM Medical Explorers
April 19-21, 2024
Keystone Science School's Girls in STEM: Medical Explorers focuses on addressing challenges experienced by women interested in pursuing STEM-specific education and careers. Specifically, participants will learn about bioengineering and healthcare in partnership with The Steadman Philippon Research Institute (SPRI).
Participants will go on a laboratory tour to see important aspects of the SPRI labs used by scientists and doctors and get a glimpse into a world-class scientific research program. Participants will also have an interactive experience and a Q&A session with the SPRI scientists to have the opportunity to hear from women connected to the healthcare industry, and learn about the barriers they have faced as women and how they overcome those challenges.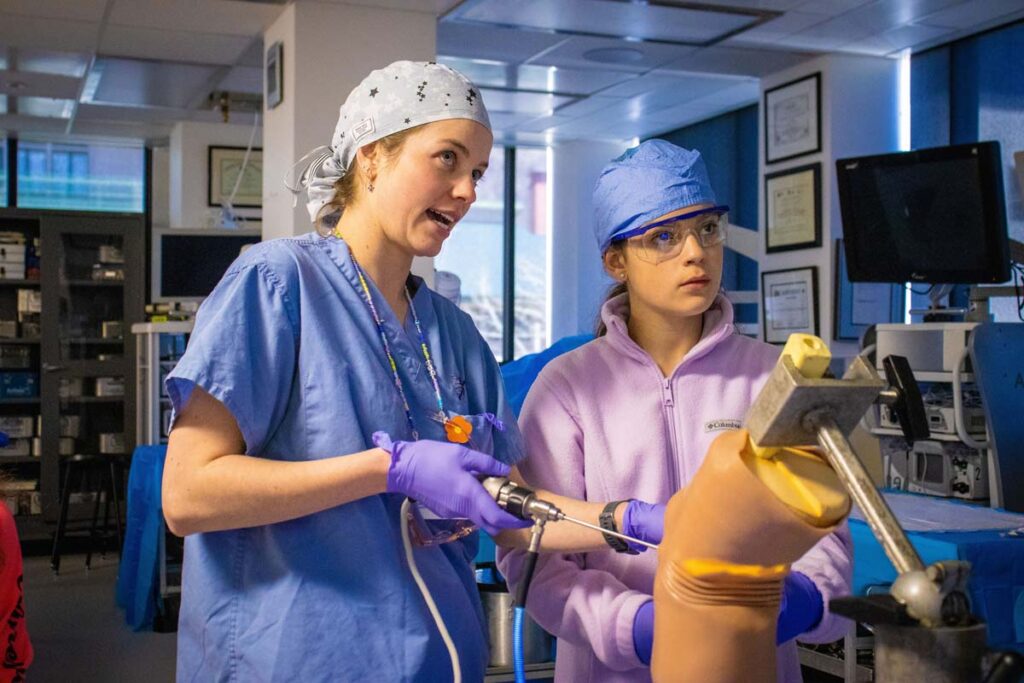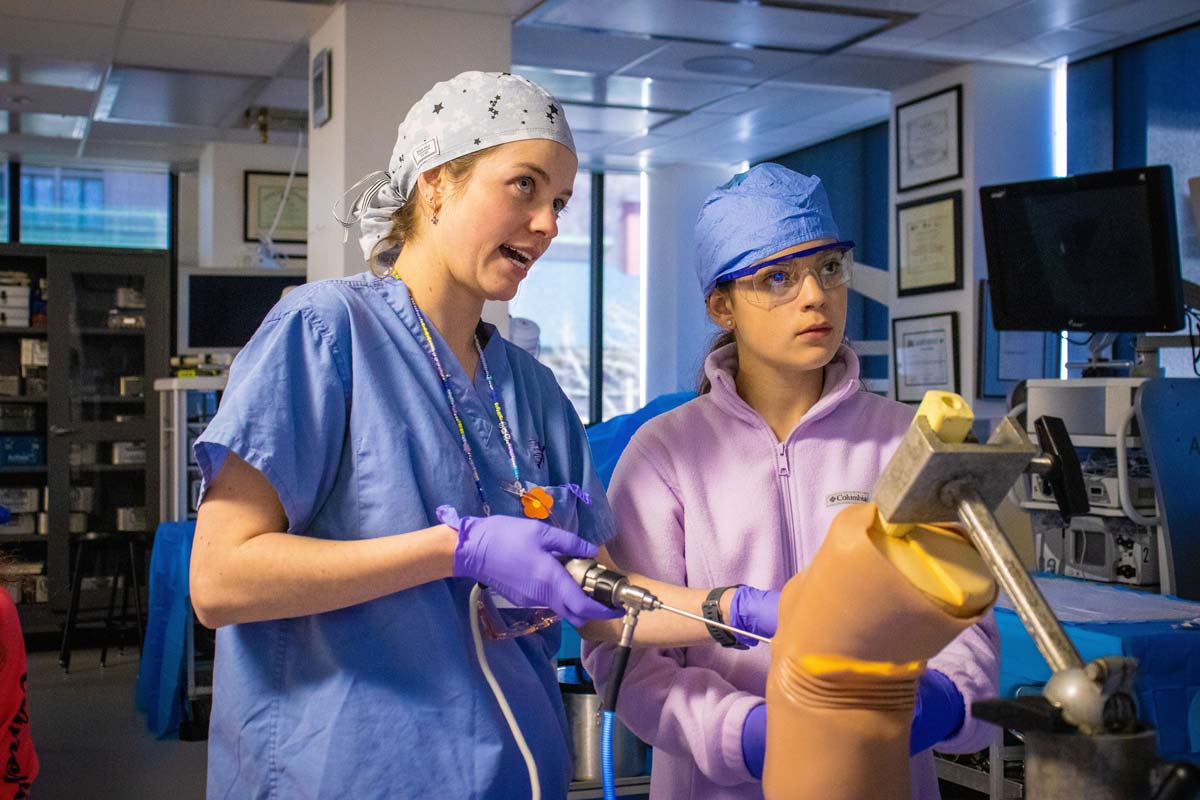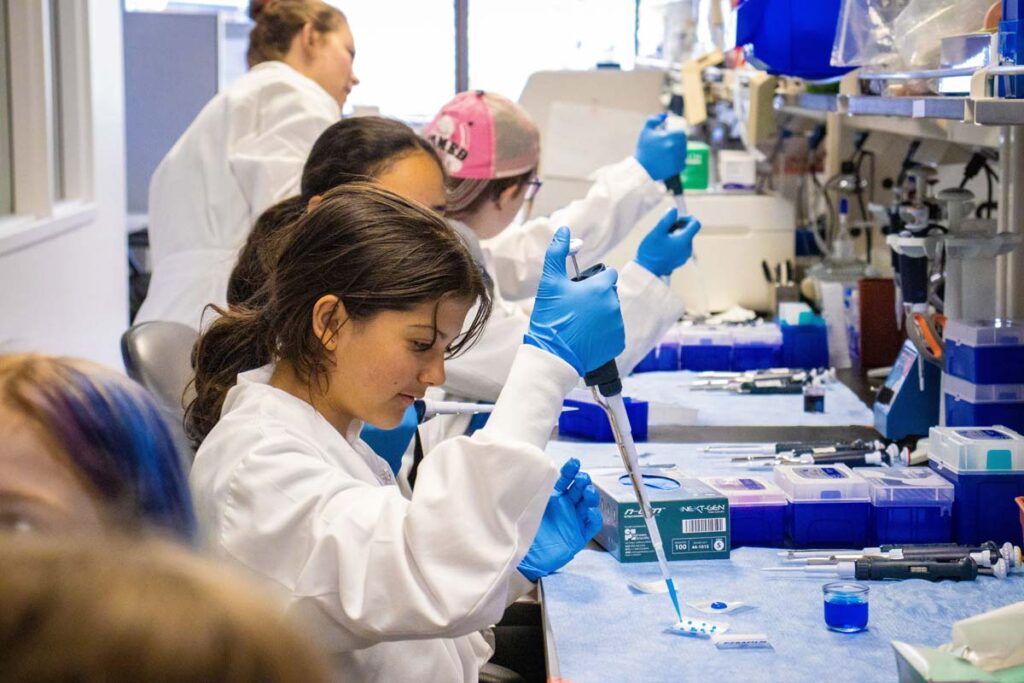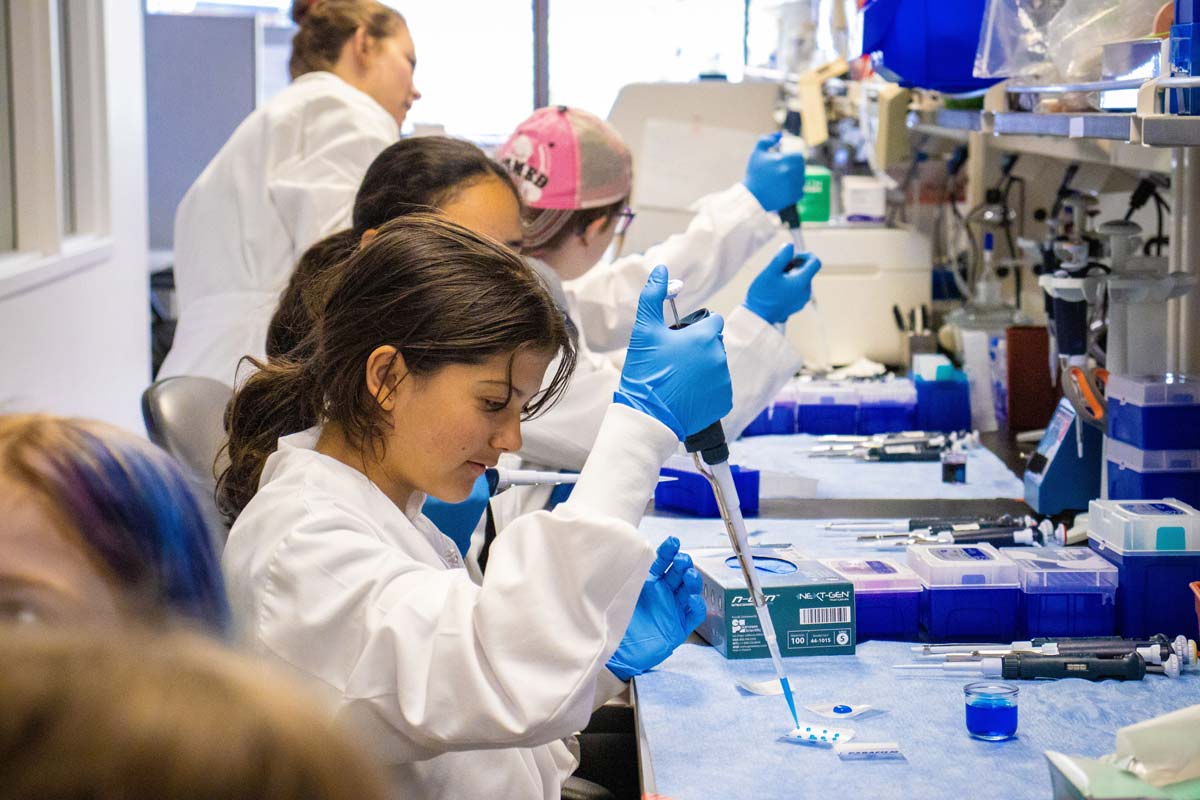 Rates & Amenities
This program is subsidized on a sliding fee scale for local families – see the chart below. This price includes lodging in our dorms, all meals, programming and use of supplies and technology.
| | |
| --- | --- |
| Free & Reduced Lunch rate | $65 |
| CHP+ (Child Health Plan Plus) rate | $190 |
| Fully Pay rate | $350 |
Scholarships & Financial Assistance
If you have a financial barrier, please apply for a scholarship for the Girls in STEM program. All scholarships will be determined on a rolling basis and offered based on financial need.
Transportation
We offer free transportation to local families!
KSS pickup students from school on Friday afternoon from Silverthorne Elementary and Dillon Valley Elementary at 4pm
Parent Pickup at KSS on Sunday at 12pm or Silverthorne Elementary and Dillon Valley Elementary at 12:15pm.
Packing List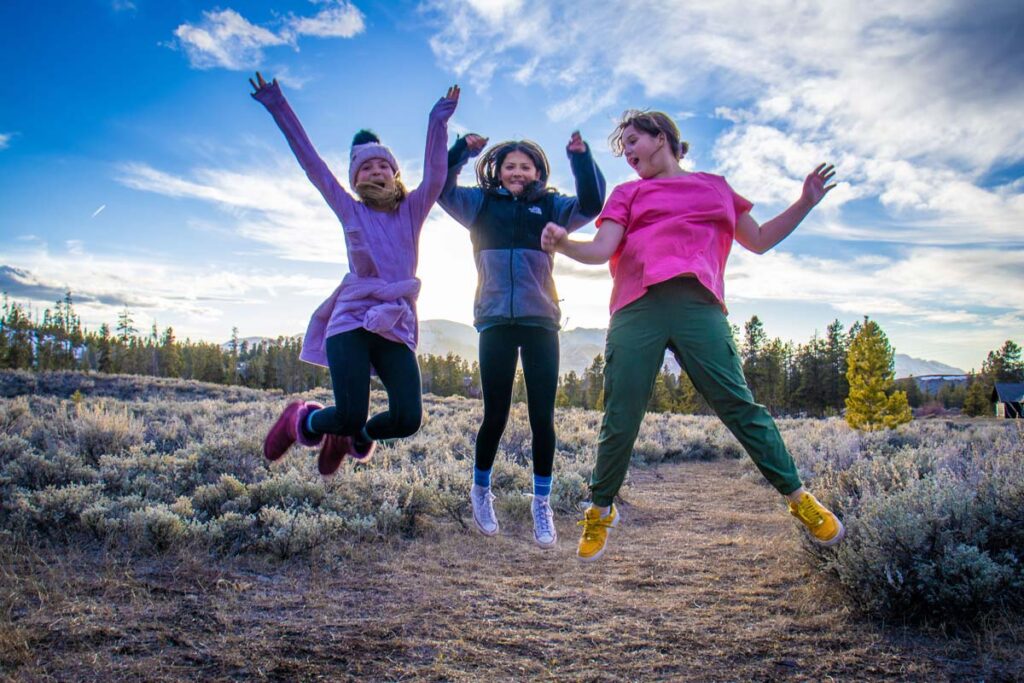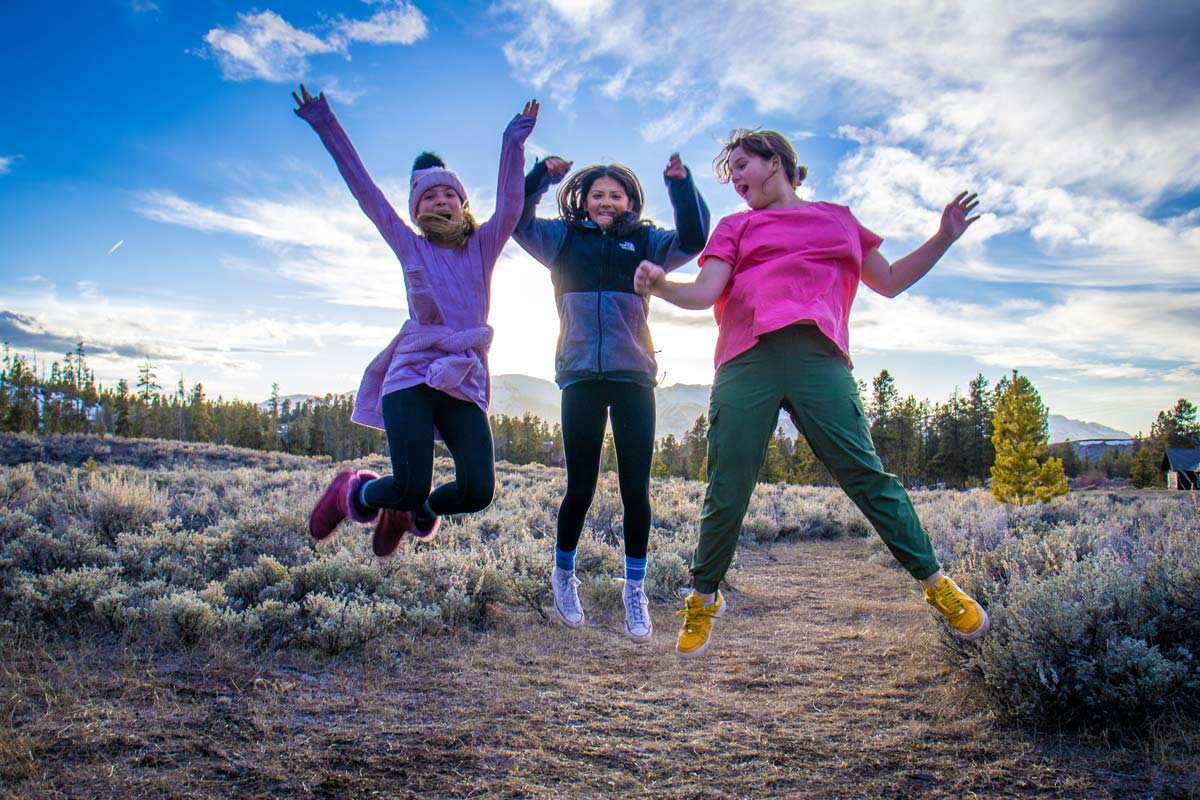 Program Schedule
---
Please note that this program schedule may change based on the availability of our STEM Mentors.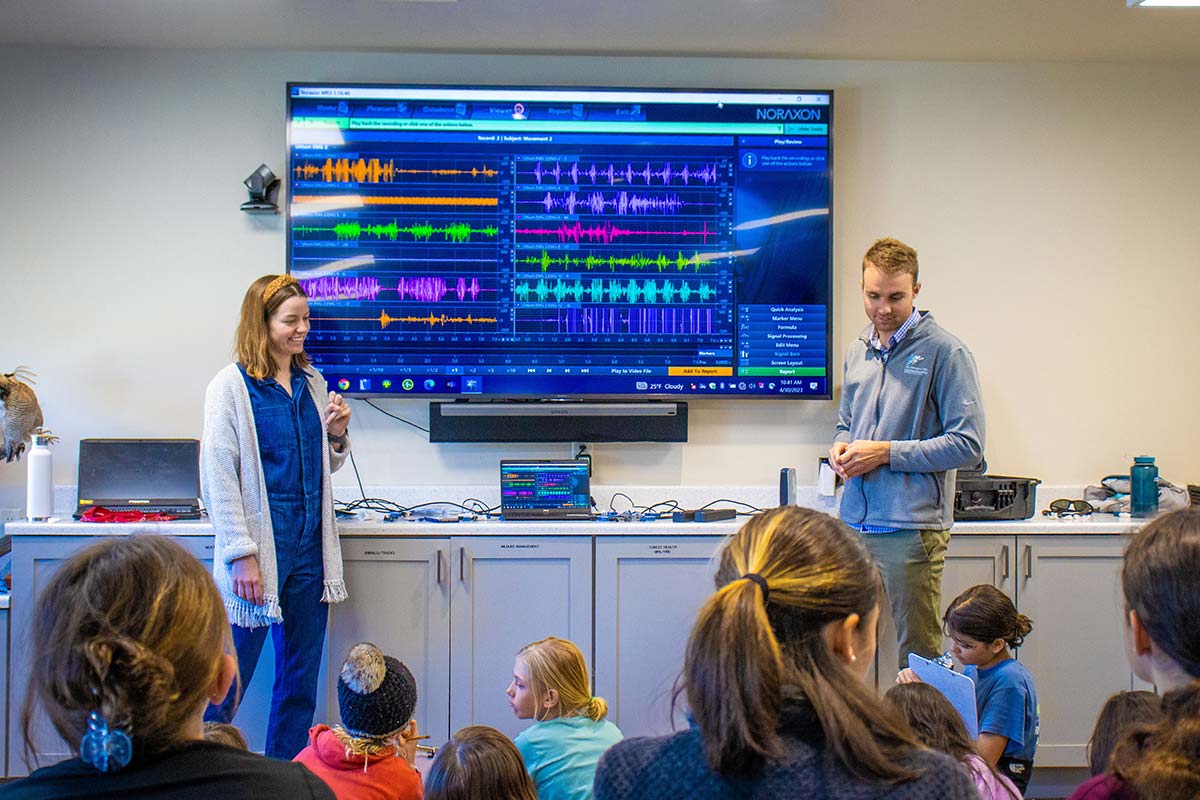 Friday
Day 1
| | |
| --- | --- |
| 4:00pm | Drop-off at KSS campus |
| 4:00pm | Drop-off at Dillon Valley Elementary & Silverthorne Elementary |
| 4:30pm | Check-in, move into dorms, meet instructor & dinner |
| 5:00pm | Program Kick Off – Overview & Expectations |
| 5:30pm | Individual Group Time |
| 7:00pm | Presentation from SPRI: the scientific method |
| 8:30pm | Female Empowerment Activity |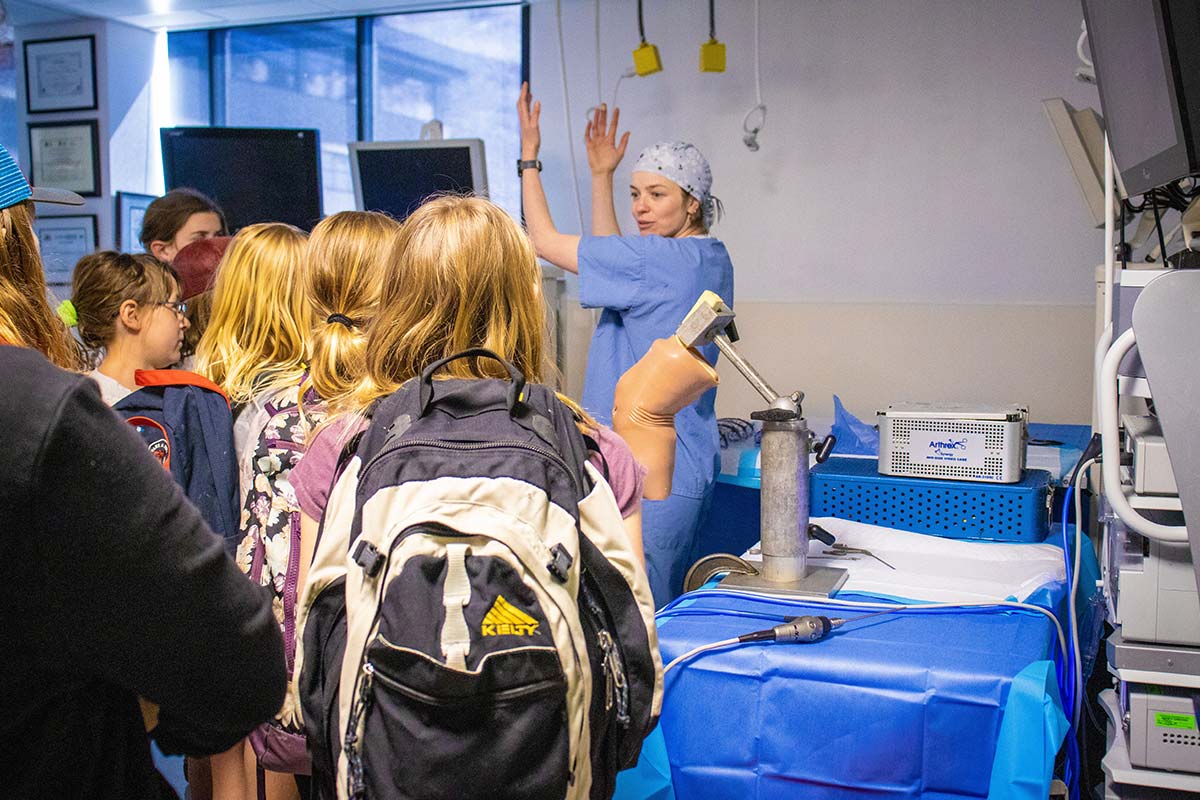 Saturday
Day 2
| | |
| --- | --- |
| 10:00am | Tour of SPRI |
| 3:00pm | Career Panel – Women in Bioengineering |
| 5:00pm | Feet off the floor time back at KSS campus |
| 5:30pm | Design thinking process and project overview |
| 6:00pm | Dinner |
| 7:00pm | Begin work on bioengineering project |
| 8:00pm | Campfire |
| 9:00pm | Back to dorms, candle chat |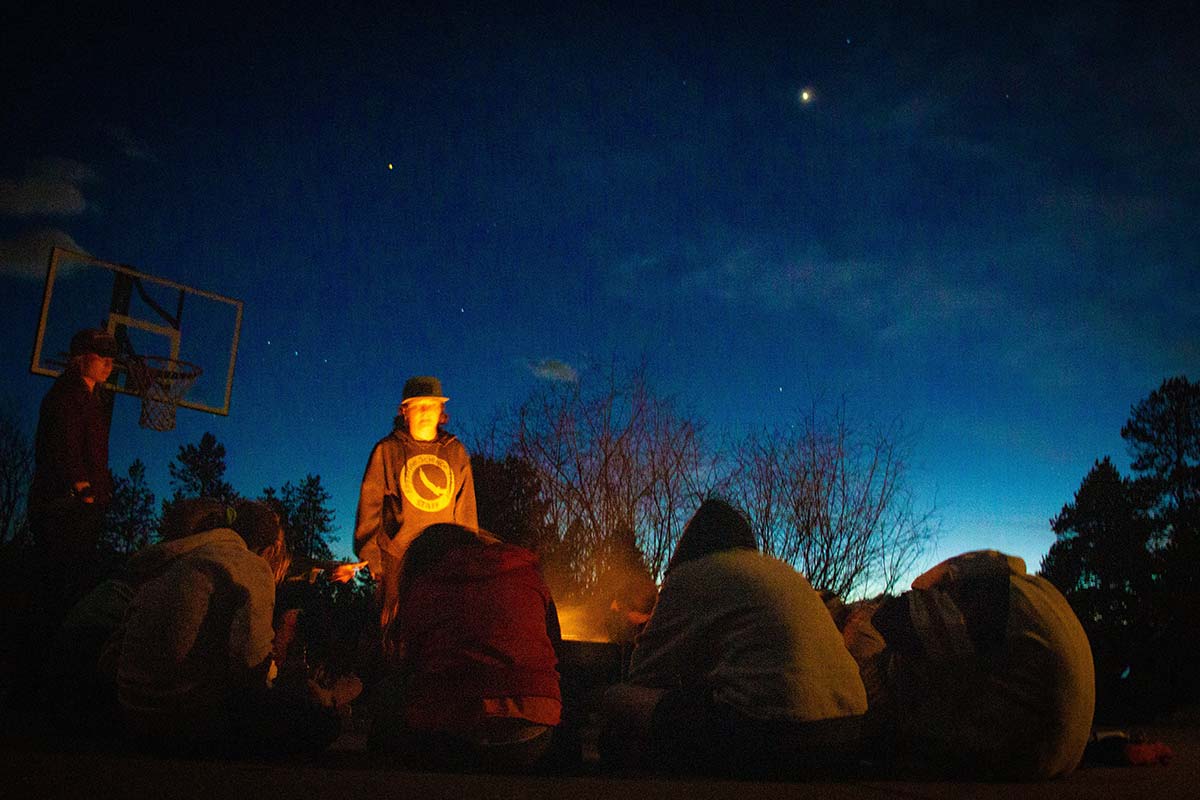 Sunday
Day 3
| | |
| --- | --- |
| 8:00am | Breakfast |
| 8:30am | Day overview |
| 9:00am | Work on bioengineering projects and presentations |
| 12:00pm | Parent/Guardian presentations |
| 12:00pm | Pick up / Checkout from campus |
| 12:15pm | Pick up / Checkout from Silverthorne Elementary & Dillon Valley Elementary |
Program Goals
---
Inspire confidence and leadership in young females through STEM-related fields.
Incorporate the consensus-building process into interactive, engaging activities, while promoting a positive growth mindset.
Encourage collaboration between female students and professional mentors.
Apply learning and use the design thinking process to solve a problem.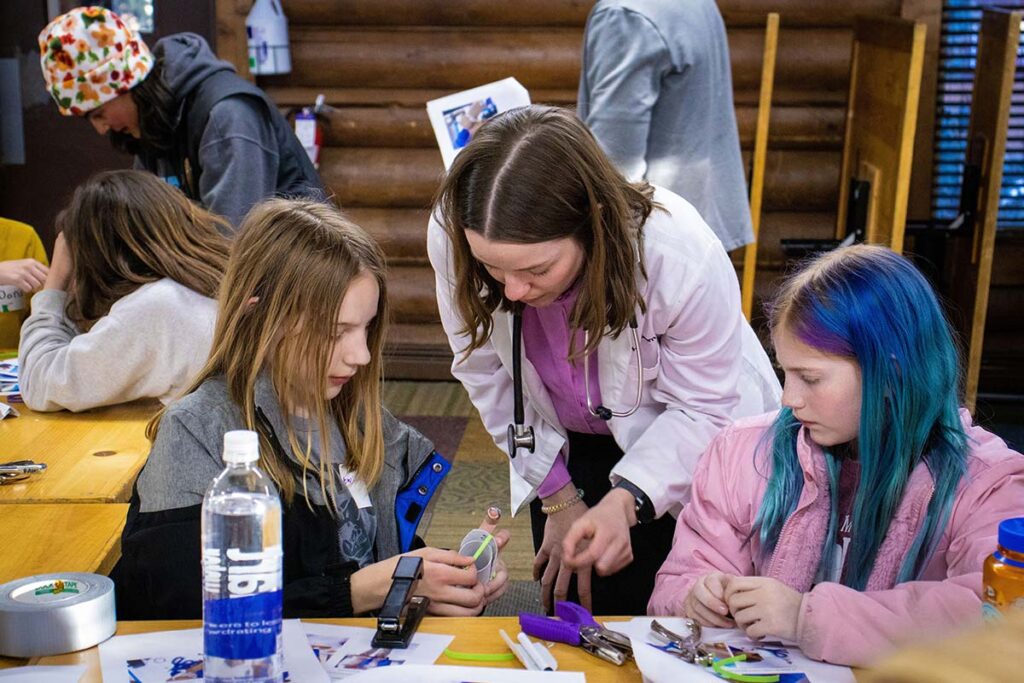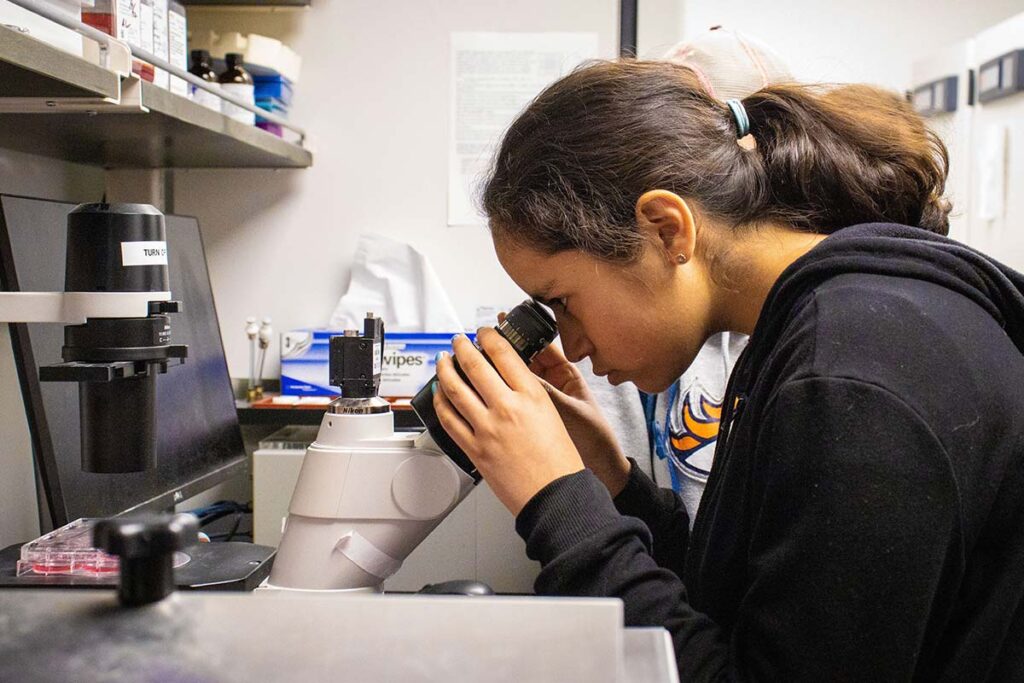 Purpose and Focus of Girls in STEM
---
In today's professional world there is a large gender gap in STEM focused careers. This gender gap is experienced not only in the workforce, but in the pursuit of post-secondary STEM degree programs. The research explains some of the disparities are due to lacking female self-esteem within STEM subjects, limited mentors working within STEM fields, and gender stereotypes within our society and educational system.
Building off of the success of past Keystone Science School's Girls in STEM programs, this unique opportunity focuses on healthcare specific topics while inviting participants to stay overnight on Keystone Science School's campus. The intent is to create another step in the Girls in STEM continuum of programs further strengthening mentor relationships and girls' interest in STEM.
Thank you to our Program Donors
---
We are so thankful for all the corporate, foundational, and individual supporters of our Girls in STEM program.
If you are interested in supporting this program please contact Development Manager, Mike Pasquarella. MPasquarella@keystonescienceschool.org or (970)513-5833.
"No phones. Dedicated time to focus on self. Reminders about gratitude. Getting in touch with nature. The counselors are strong, sweet, great role models."
"My kid looks forward to this every year! It is so important for her to get out of her usual routine and meet new people and get a chance to be on her own."
"We love KSS. The growth our kids have each summer is priceless. Thank you for all the hard work, planning and everything that goes into what you do!"
Check out more All-Girls programs at KSS!
---
Adventures is the next step in progression at KSS, and we have girls-only trips coming up next summer!
We also have more Girls in STEM programs coming up, including Film Fest next fall!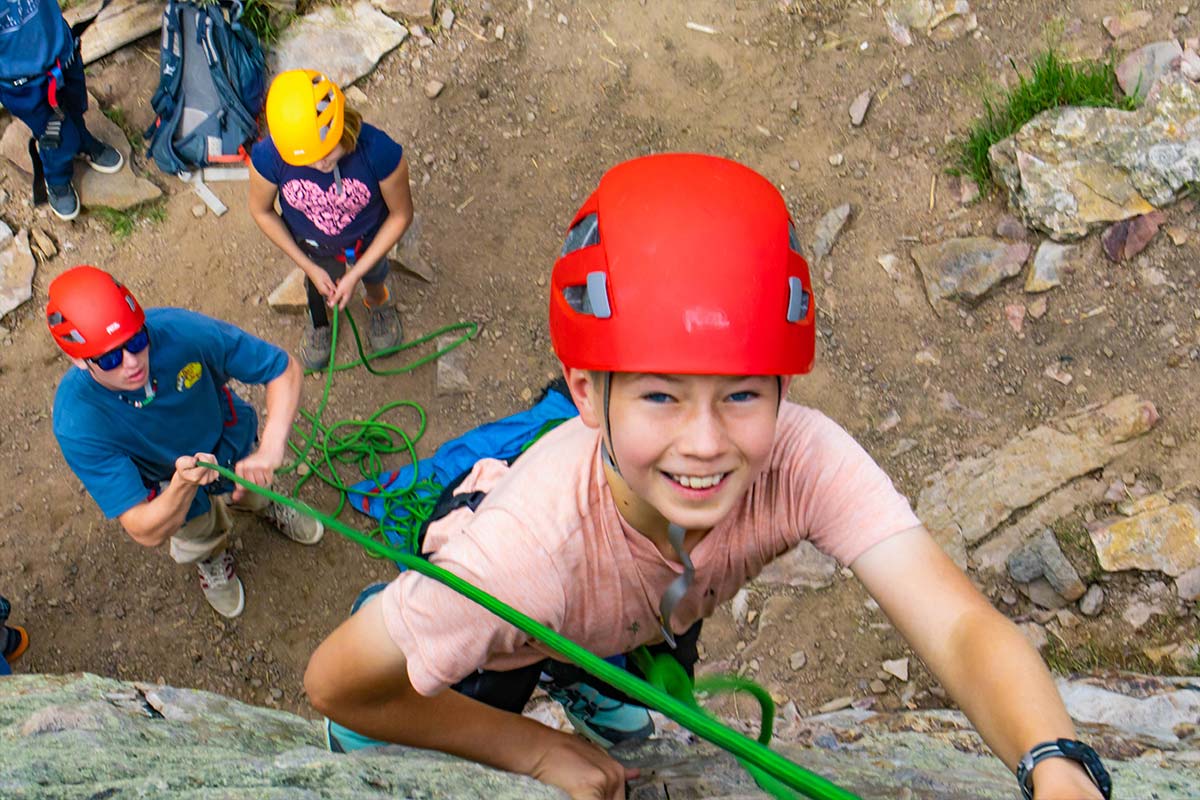 All-Girls Climbing
Grades 6th-8th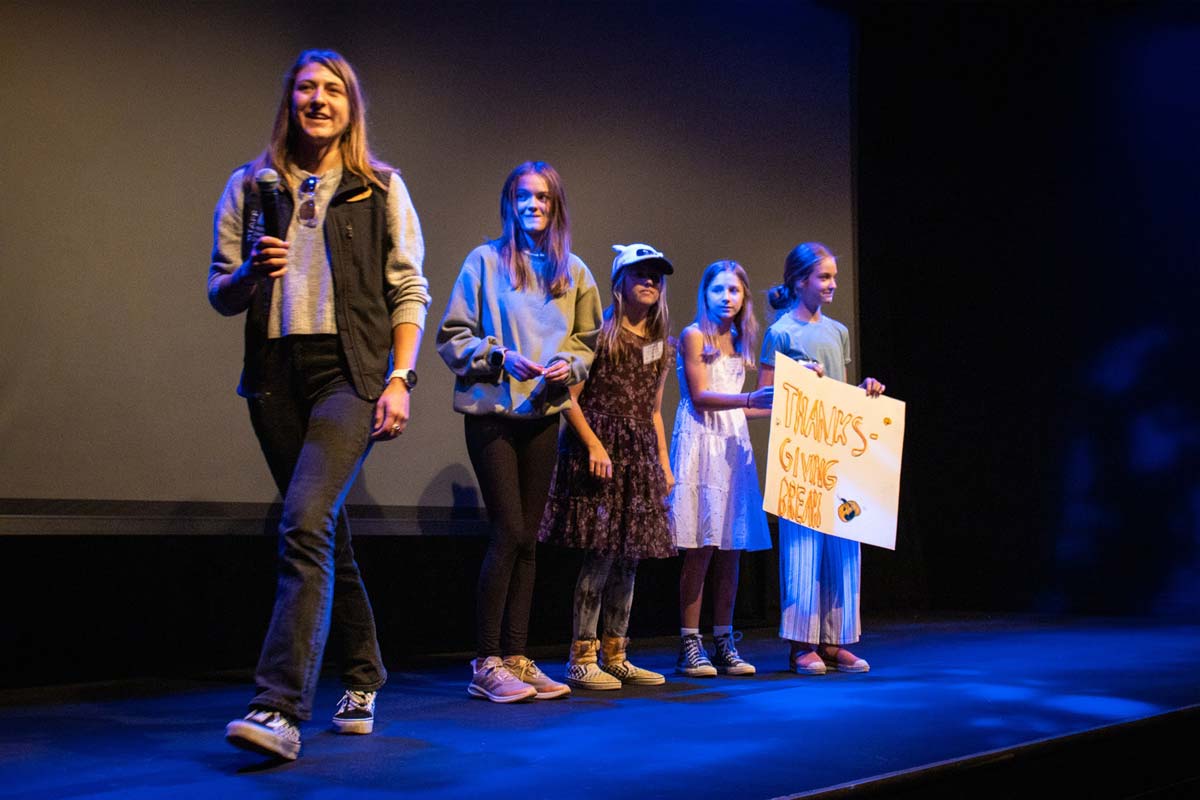 Girls in STEM Film Fest
Fall 2024