Day Camp Sleepover
_Tuesdays during Day Camp______
Day Camp Sleepover
Optional add-on, $135 per session

$55 for Summit School District CHP+ qualifying families
$25 for Summit School District F&RL qualifying families

Tuesday Nights during Day Camp
(excluding sessions 4 & 11)
Throughout the summer, our day campers have the opportunity to spend a Tuesday evening on the Keystone Science School campus! This is a great opportunity for a camper to try out a traditional overnight camp experience, alongside their friends and counselors. Dinner and breakfast are included in this experience. Capacity is limited, enroll early to ensure a spot!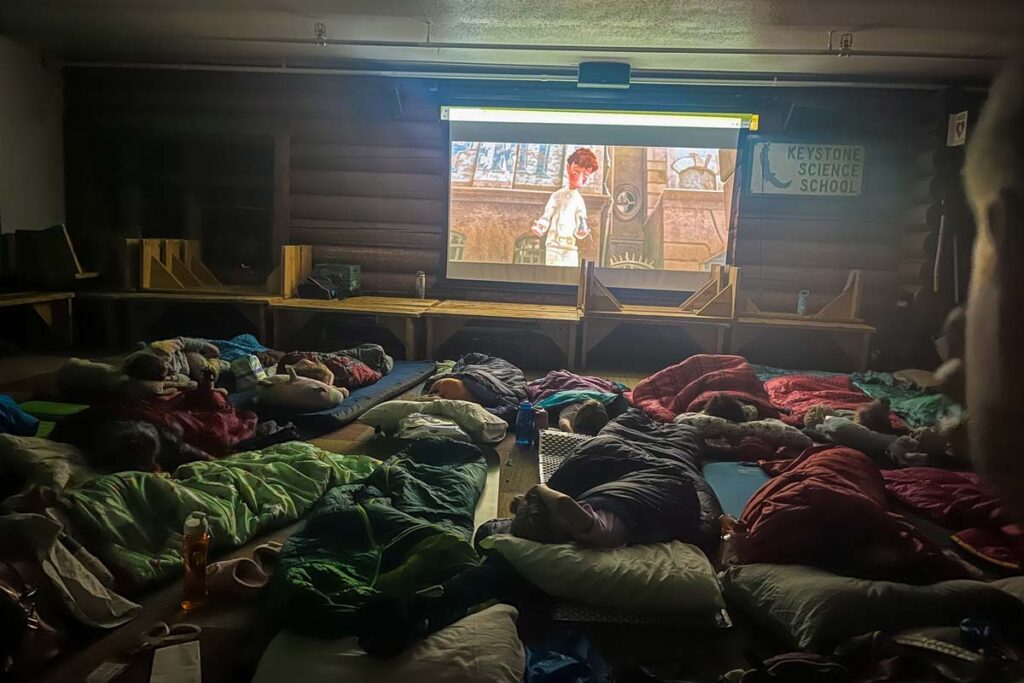 Develop Independence
---
The Day Camp Sleepover is intentionally designed to help children develop their sense of independence, social and emotional intelligence, and strengthen the friendships they are forming. Campers will enjoy an evening full of high energy activities, free play, and a traditional campfire experience. For parents, the overnight experience presents the opportunity for peace of mind. For many of our campers, the overnight at KSS is their first-ever sleepover. Knowing that pivotal experience is taking place in a structured environment with trained counselors can be incredibly helpful for parents and children alike.
Develop Self-Confidence
---
Our staff has noticed campers who participate in the sleepover approach the next day with a much higher sense of self-confidence and camp comfortability than they had previously. It's a growth first noticed in overnight campers, and the sleepover provides a small taste of that for our day campers, too!
How to Register
You can register for the Day Camp Sleepover during or after your Day Camp registration.
Spaces are limited for this program, secure your spot before it fills up!
The Day Camp Sleepover is $135 per session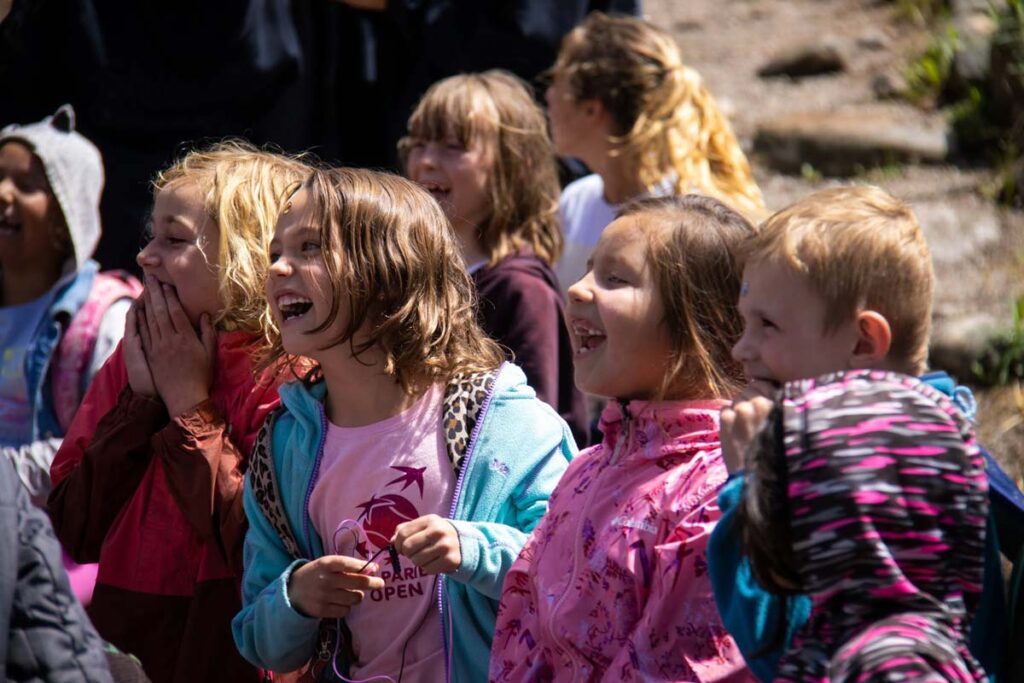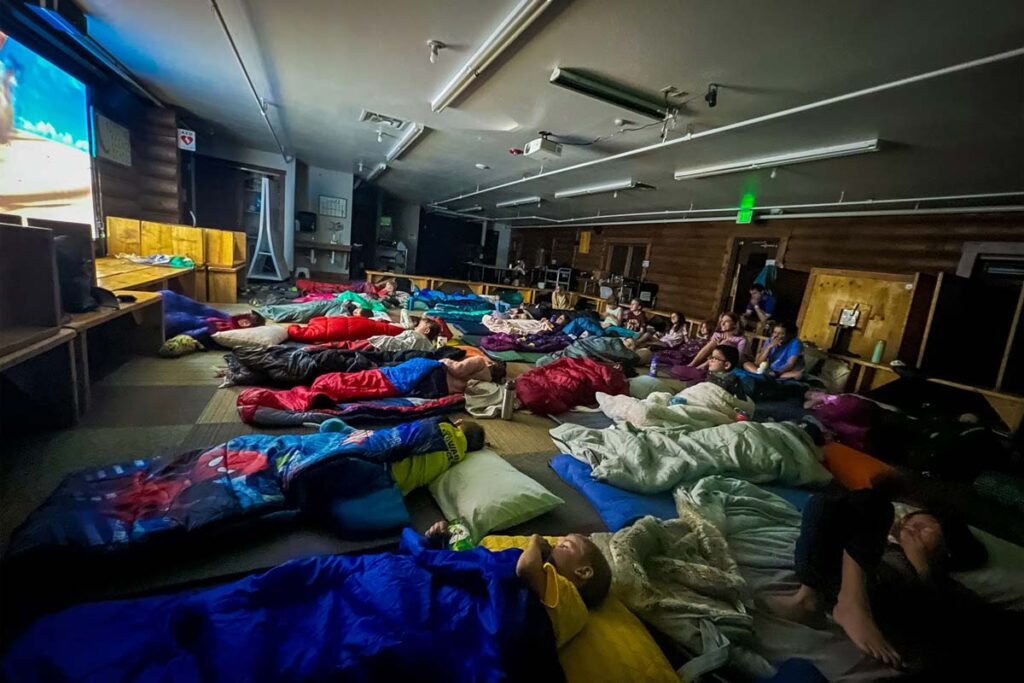 Overnight Activities & Schedule
---
Group Games
Hot Dinner in Dining Hall
Evening program (camp songs & skits, campfire, smores, etc.)
Movie
Lights Out/ Bedtime
Packing List
---
Note: The school bus will not allow overnight items. View our FAQ page to learn more about riding the bus.
Pillow
Sleeping Bag
Sleeping Pad
Pajamas
Clothes & underwear for following day of camp
Toothbrush & Toothpaste
KSS will provide lunch for the following day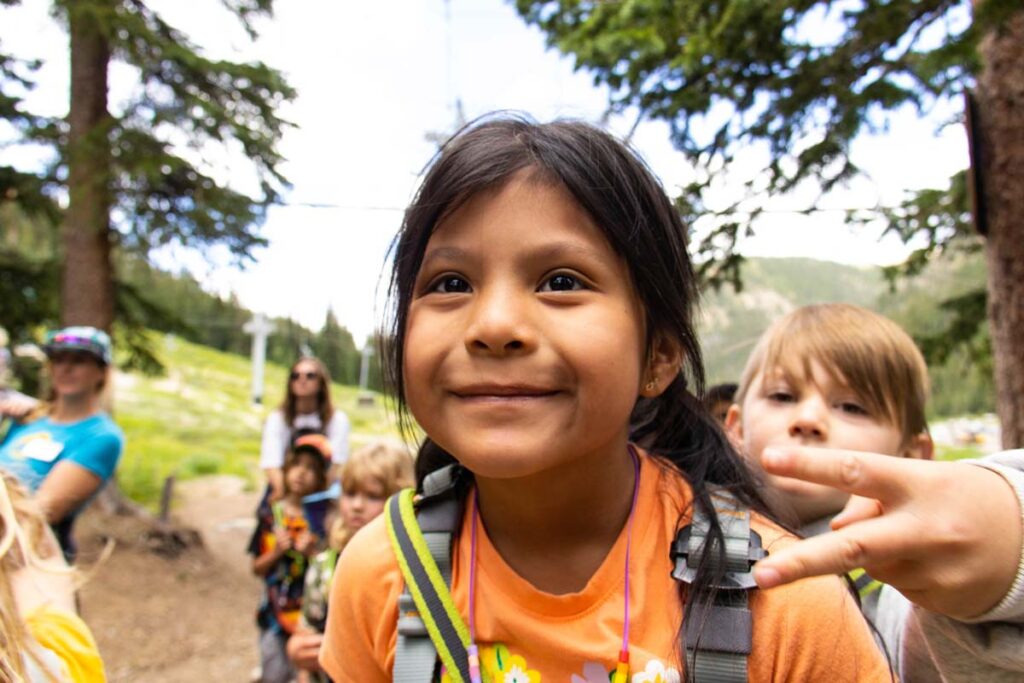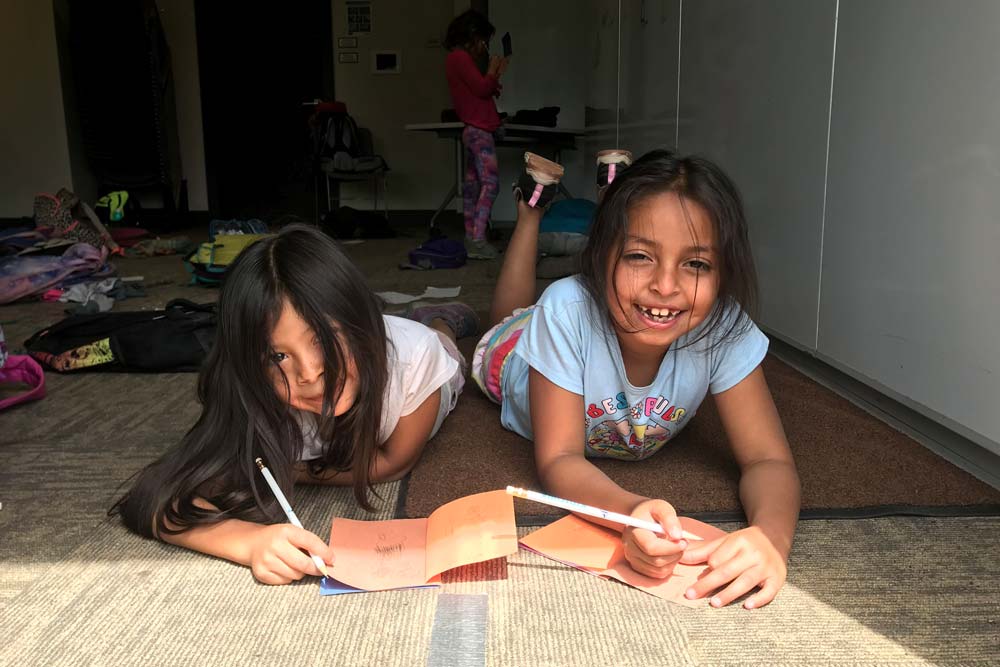 Get Ready for Camp!
Family Resources
Keystone Science School is American Camp Association Accredited