Spending a summer as a CAP is a wonderful way for high schoolers to experience the magic of camp while getting some leadership experience along the way! With help from our counselor mentors, CAPs will learn valuable life skills like risk management, teamwork, and customer service while gaining hands on experience in childcare.
CAP Mentorship Program
When you are a member of the Counselor Assistant Program at KSS, you are assigned a counselor mentor that you will shadow and assist during your week at camp. At the start of the camp, your mentor will check in with you on what you want to get out of your time as a CAP, and help set some goals for the week.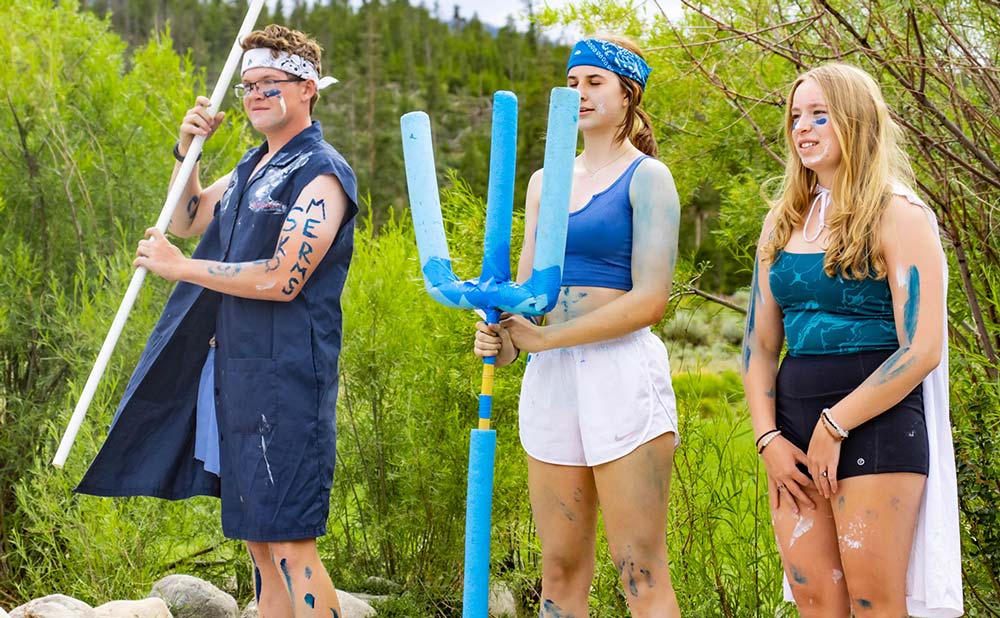 You'll go on the week's adventures with your counselor mentor and their assigned group of campers. During these activities, you will have the opportunity to lead games, help campers with wilderness skills, and support counselors with a wide variety of tasks. CAPs are given leadership opportunities based on their behavior and desire for this responsibility.
Having this mentor helps show CAPs the responsibility that comes with leadership. These positive role models have experience in summer camp and childcare, and are trained in our leadership framework.
"I learned that it is okay to not know the answer to everything and to ask for help when I need it. I watched positive mentors impact my own life and got a chance to try and replicate those skills into my relationships. I also gained incredibly valuable friendships. Being a CAP is a unique experience that I would recommend to anyone. " – former KSS CAP
How is the CAP program different than Discovery campers? How's it the same?
You'll still get to participate in all of the awesome camp activities as our Discovery campers, like climbing, rafting, and mountain hiking. You'll sleep in your tent under the stars during the Wilderness Overnight trip. You'll summit mountains on our Challenge Hike, help paddle the raft down the rapids of the Arkansas River, ride horseback through the local mountain trails, and join the fun in our Campfire and Talent Show.
But after the day's activities, you get to debrief separately with your CAP friends. Counselor Assistants also have their own room in the dorms or tents. Each day will feature designated time for CAP leadership development training.
CAPs have separate Candle Chats each night, a great time for CAPs to share their goals, fears, and accomplishments with each other without fear of being judged. These Candle Chats are an integral part of building community within each CAP group and allows the chance to reflect on what you've learned during their experience so far. There is also a CAP night at the end of the week where we celebrate our week of summer camp.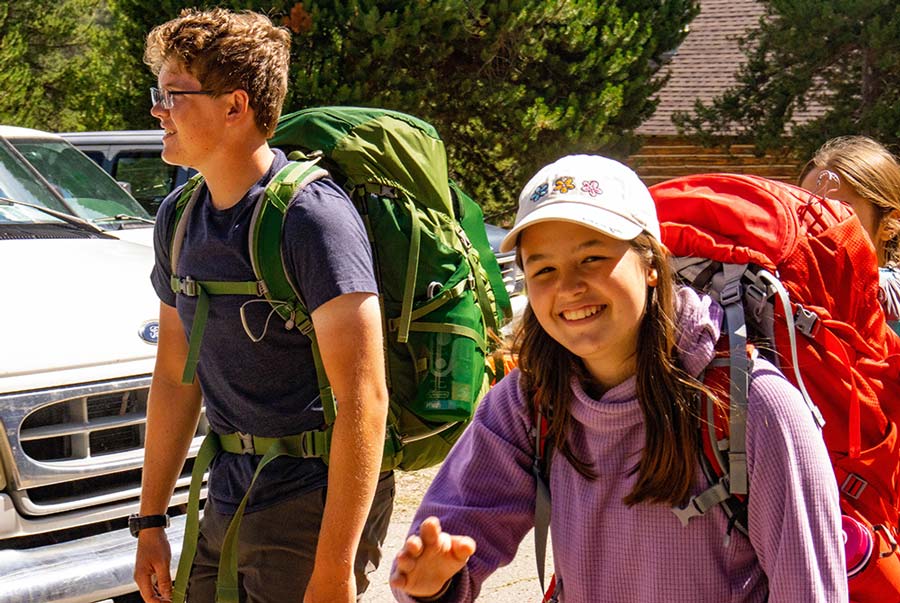 CAPs also arrive to KSS a little earlier than other campers to get started on our orientation training. Here you'll get your CAP manual, and learn more about your role for the week from our Camp Assistant Manager. After getting to know your fellow CAPs and getting your mentor assignment, you'll head to the front of campus to help greet Discovery campers, welcome them to camp and lead them to their dorms to get unpacked.
What skills can I learn?
Being a CAP can be helpful to your career growth, since you are adding more experience and learning skills that will help you endeavors in future college or employment. It's also a great stepping stone to working as a camp counselor, while you get to see the behind-the-scenes of what it's like to be a counselor. Many of our counselors were former CAPs, and many CAPs return for multiple years of camp.
Here's a list of the valuable life skills you can gain from being a summer camp Counselor Assistant.
Teambuilding Skills – CAPs work with a large group of coworkers and campers, so teambuilding comes naturally. Learn how to work alongside and communicate with others to achieve a common goal. You'll help lead various activities for campers that inspire collaboration and group problem solving.
Risk Management – As a CAP, you will help with the safety and well-being of your campers. You will learn how to identify and minimize risk, as well as critical evaluation and decision making skills. These essential critical thinking and problem solving skills are great for your resume and show a dedication to details and safety.
Adaptability – CAPs have to be quick on their feet and able to adapt to changes at the last minute – coming up with engaging activities and games on the spot and resiliency is a key quality for anyone helping with summer camp.
Time Management – Summer Camp is full of strict schedules that need to be adhered to in order to fit in all the fun activities. Time management is a crucial skill that will help you create a meaningful work life balance and achieve your goals faster!
Customer Service – We are providing a service to our customers; our campers and their families. You will learn clear communication, effective listening, and public speaking skills.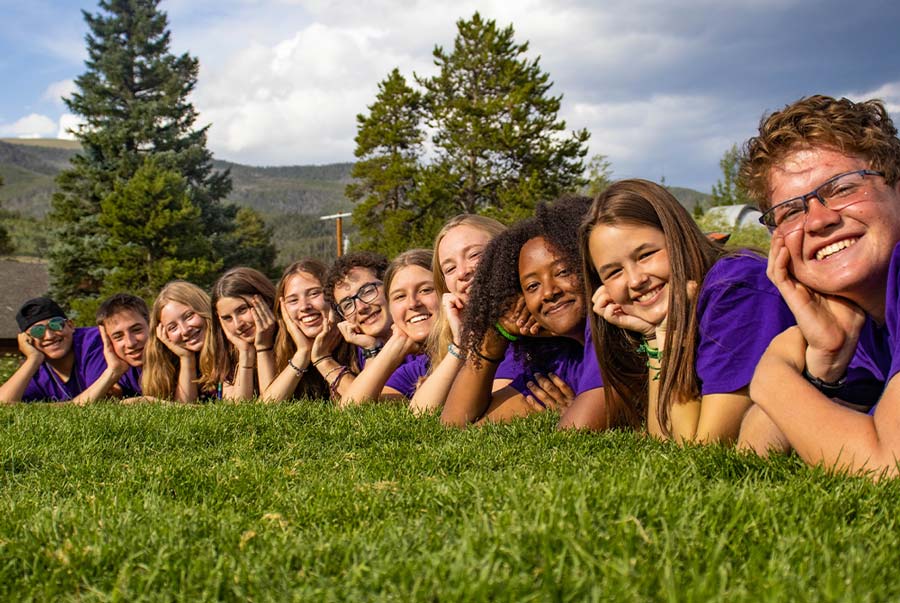 Group Management – helping manage a group of young kids can be challenging, and you'll get direct experience working with large numbers.
Program Specific Skills – Summer camps offer a variety of specific programs and activities. CAPs learn how to teach archery, fishing, canoeing, backcountry camping and more! These skills will enable you to participate in these activities on your own or even turn them into a career. Whether you are headed for a career in outdoor education or not, many of these skills can open doors for new passions and life-long learning.
These are just a few of the valuable lifelong skills you could gain from joining our CAP program during the summer. Not only will you be able to build your resume and personal toolkit, you will have the most adventurous and fun summer of your life!