H2O Outdoors
_High School Program______
H2O Outdoors
November 1-3, 2023
For high school students in Colorado
H2O Outdoors is a 3-day program teaching high school students about the many uses of water and the policy which surrounds how Colorado's water is managed. Throughout the program students will be learning about careers within water management, conducting field-based research, and visiting several key locations in Summit County, Colorado as they learn about the various stakeholders who work to manage our water.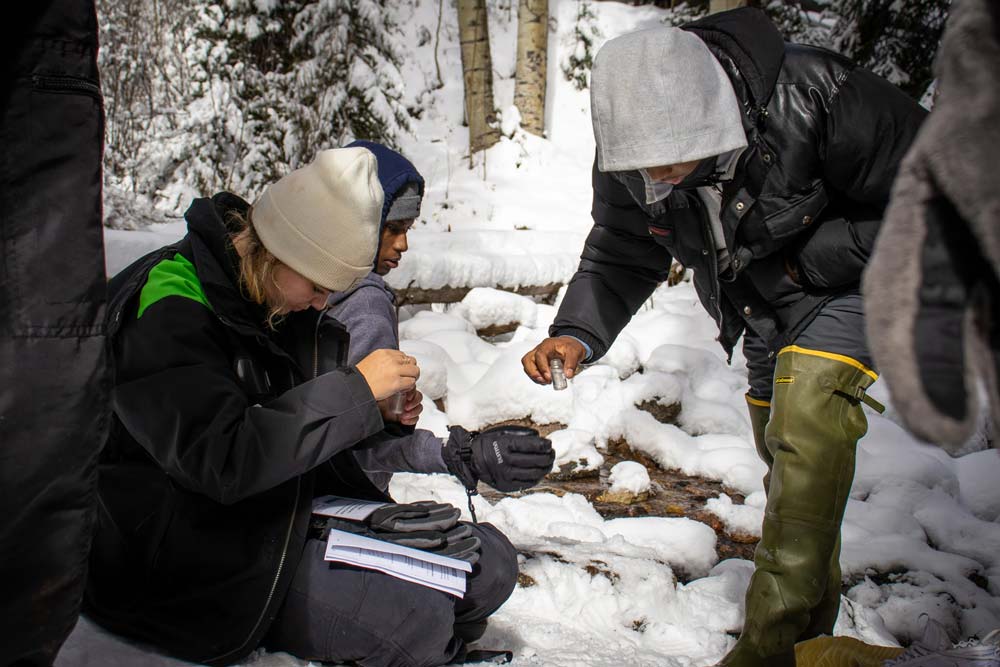 Application Procedures
---
Application Deadline: Applications for the Fall 2023 session are due by September 29th, 2023.
Notification of Acceptance: Applicants will be notified of their acceptance by email by October 4th, 2023.
Completion of Paperwork: Participants complete their registration by submitting the medical and liability form and paying the $28 registration fee (scholarships are available) no later than October 13th, 2023.
If signed paperwork and administrative deposit are not returned by Oct. 13 we will begin accepting applicants from the application waiting list.
Program Schedule
---
Please note that this program schedule may change based on the availability of our mentors and expert panel members.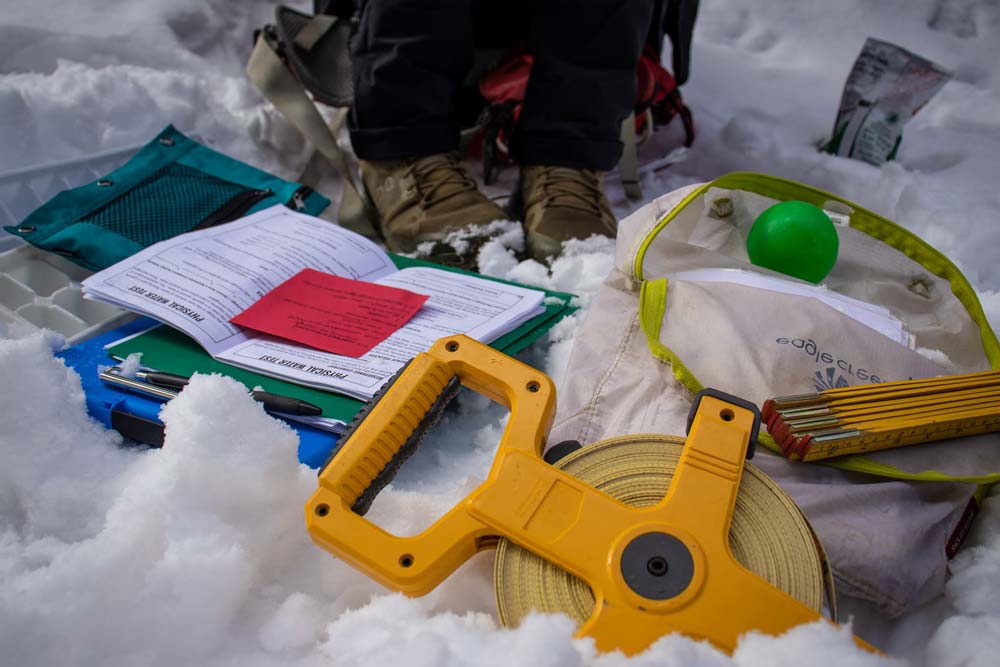 Wednesday
Nov. 1st
| | |
| --- | --- |
| 9:30am | Student Pick up in Morrison |
| 11am | Students arrive at KSS |
| 11:30am | Intro to H2O Outdoors |
| 12pm | Break into field groups receive stakeholder assignments, begin field day |
| 4pm | Expert panel |
| 5:30pm | Dorm orientation |
| 6pm | Dinner |
| 7pm | Evening Program |
| 10pm | Lights Out |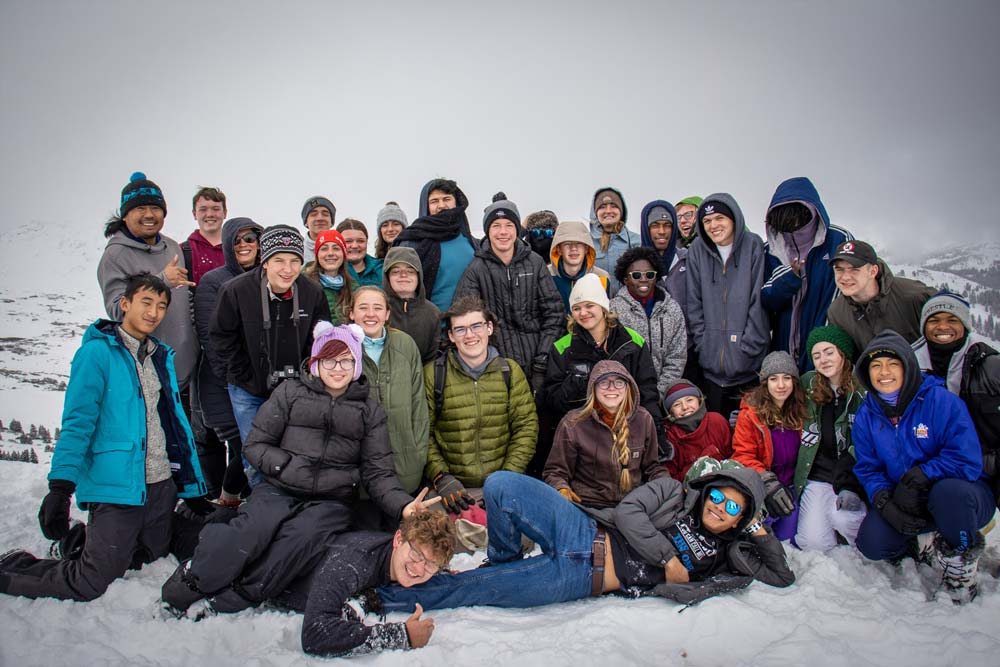 Thursday
Nov. 2nd
| | |
| --- | --- |
| 8AM | Breakfast |
| 9:15am | Plumbing the Colorado |
| 10am | Field Day in Groups |
| 3:30pm | Prepare Research Posters |
| 4pm | Present Research |
| 4:45pm | Pulse Flow Video |
| 5pm | Flex Time |
| 6pm | Dinner |
| 7:30pm | Evening Program |
| 10pm | Lights Out |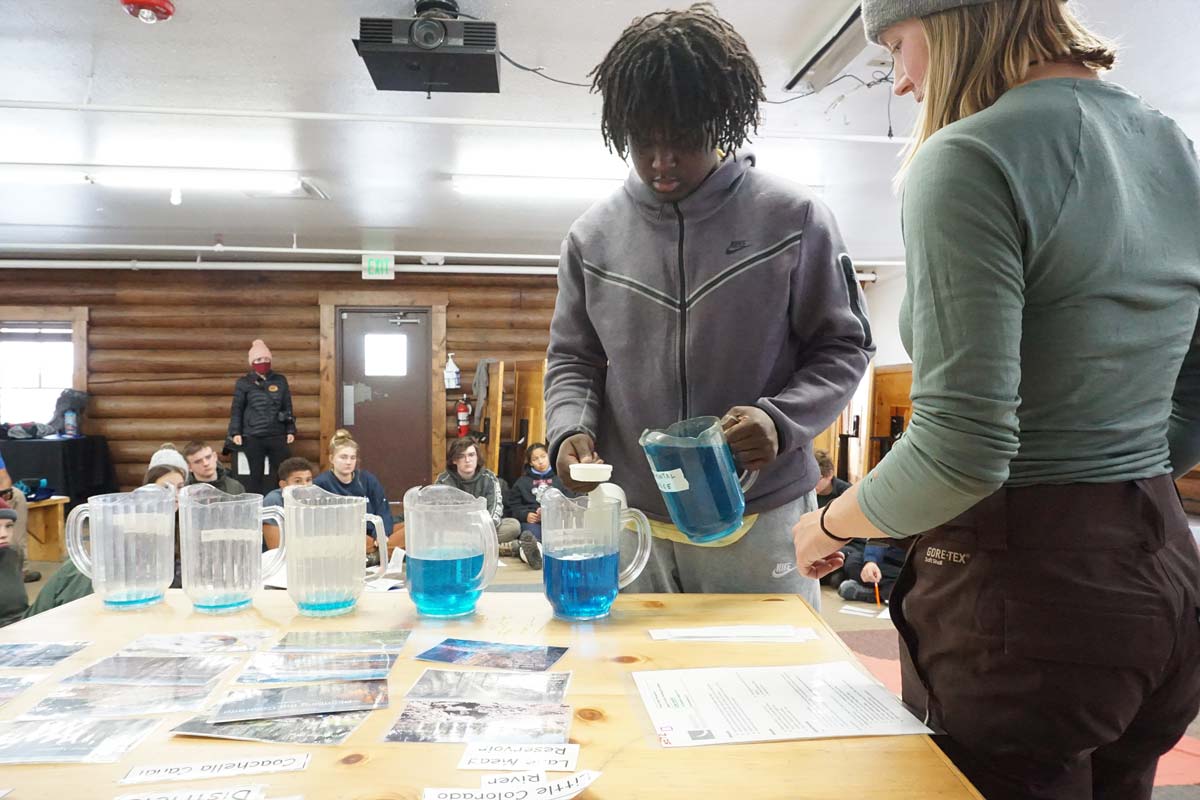 Friday
Nov. 3rd
| | |
| --- | --- |
| 9:30am | Breakfast |
| 11am | Town Hall Meeting |
| 11:30am | Lunch, post-survey |
| 12pm | Departure |
| 1:15pm | Arrive at T-Rex lot for pickup |
Expert Panel
---
A key component of the H2O Outdoor program is our expert panel which provides students the opportunity to meet professionals currently working in the field of water management. It's an amazing opportunity to learn about water and careers within water management.
Erik Anglund, P.E – Anadarko Petroleum Corporation
Patrick Rutty – Alcova Resources
Martha Moore – Colorado River District
Mike Wilde – Colorado River District
Matt Bond – Denver Water
Travis Thompson – Denver Water
Mike McHugh – Aurora Water
Dan Gallen – Aurora Water
Megan Vasser – Friends of the Lower Blue
John Longhill – Middle Park Conservation District

Kendra Fuller
Executive Director, Blue River Watershed Group
Kendra earned a degree in Architectural Engineering from Cal Poly and soon after joined a field research and trail building crew in the Salmon-Challis National Forest. During her time with the trail building crew, Kendra learned just how heavily managed these remote and wild places actually are – this sparked her desire to share her passion for the environment with others. Following this spark, Kendra became a director and facilitator of outdoor environmental education.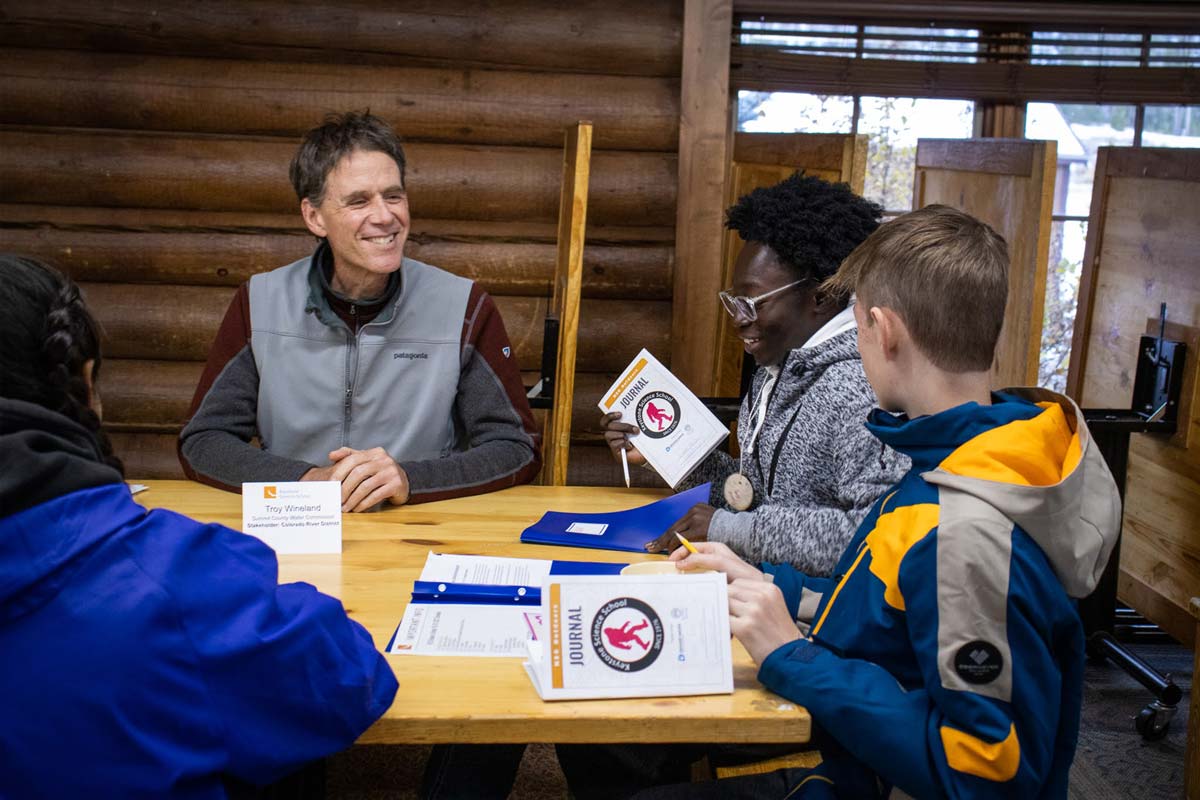 Troy Wineland
Water Commissioner
Troy is a Colorado native with a deep-rooted passion for our state's most precious resource. He is Water Commissioner for the Blue River Basin, and earned both his BA and MS in Environmental Studies from the University of Colorado where he focused on water science and policy. Troy worked as a hydrologist for the US Forest Service for nine years, primarily on the Dillon Ranger District of the White River National Forest. He is an incorrigible volunteer, a habitual board member, and a self-professed, serial water wonk!
Travel Options
---
Eastern Slope Shuttle
T-Rex Parking Lot:
Location: I-70 and Morrison Road – Hwy 40
Golden, CO (North East corner of Intersection)
Pick-up: 9:30am, Wednesday, November 1
Drop-off: 1:15pm, Friday, November 3
Self Transportation
Our Address:
Keystone Science School
1053 Soda Ridge Rd.
Keystone, CO, 8043

Arrive: 10:45am, Wednesday, November 1
Depart: 12pm, Friday, November 3
Packing List
---
View the packing list for what you should bring!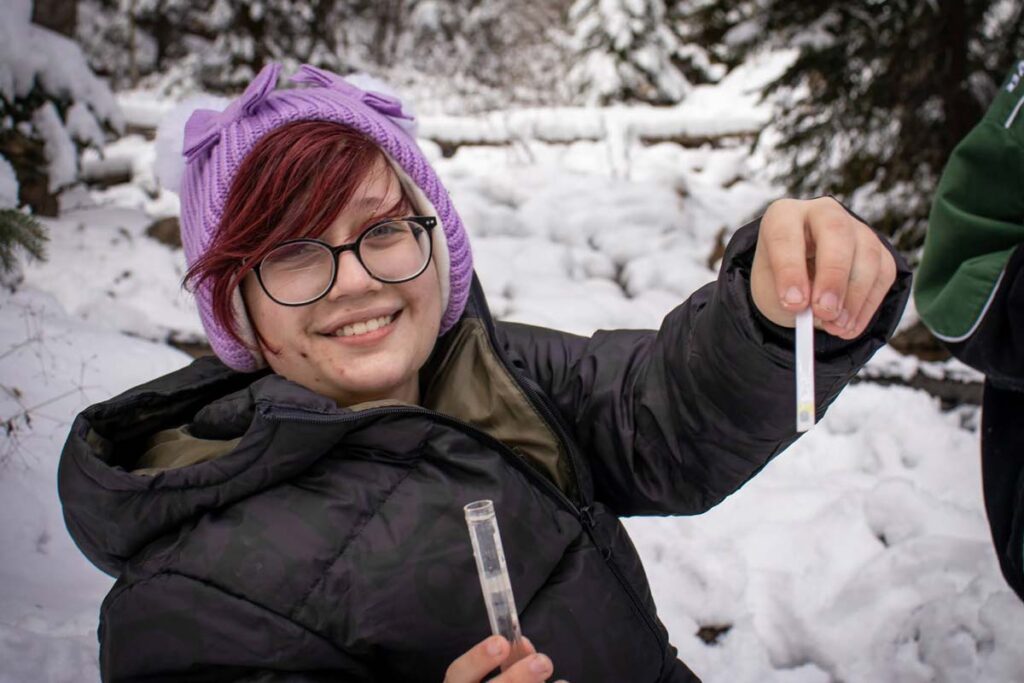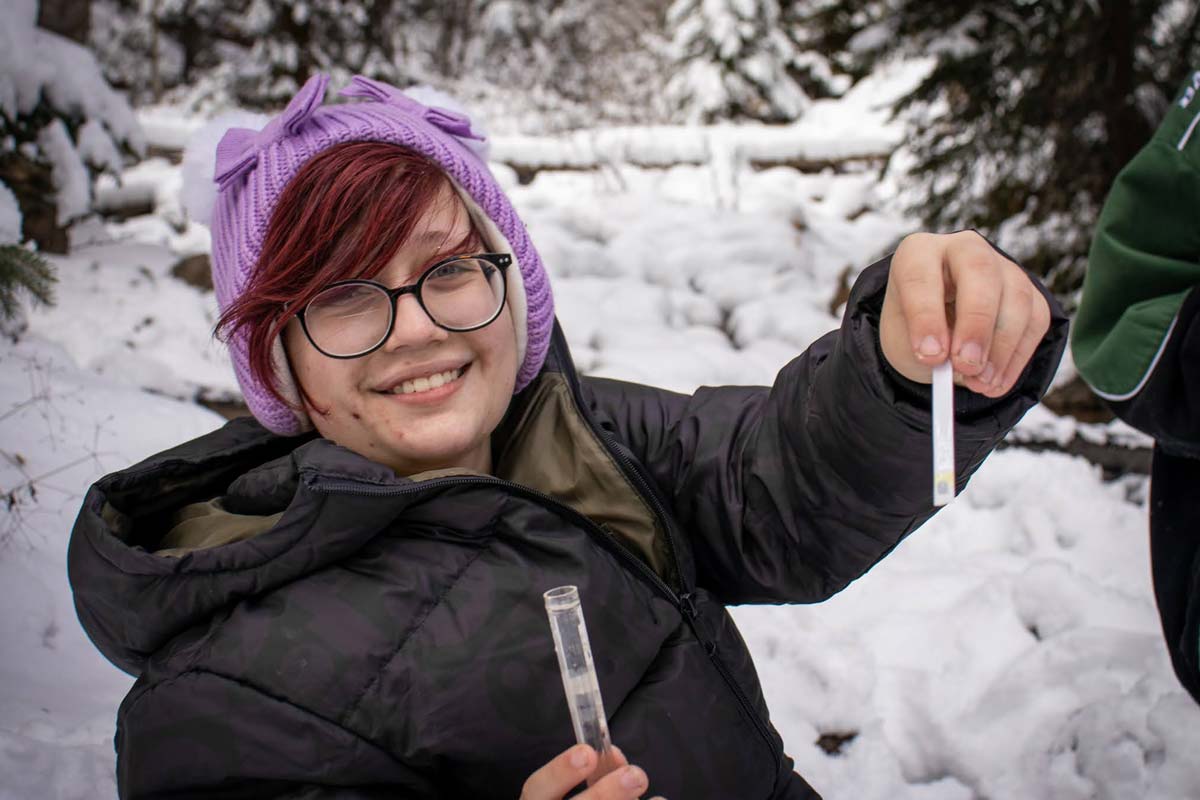 Thank you to our Program Donors
---
We are so thankful for our program partners Denver Water and Aurora Water who provide funding and curriculum support for the H2O Outdoors Program.
"No phones. Dedicated time to focus on self. Reminders about gratitude. Getting in touch with nature. The counselors are strong, sweet, great role models."
"My kid looks forward to this every year! It is so important for her to get out of her usual routine and meet new people and get a chance to be on her own."
"We love KSS. The growth our kids have each summer is priceless. Thank you for all the hard work, planning and everything that goes into what you do!"
Check out these other KSS programs!
---
Adventures is the next step in progression at KSS, focused on the development of outdoor skills and leadership while exploring Colorado by foot, on rope, or watercraft. CAPs is our mentorship program in Discovery Camp.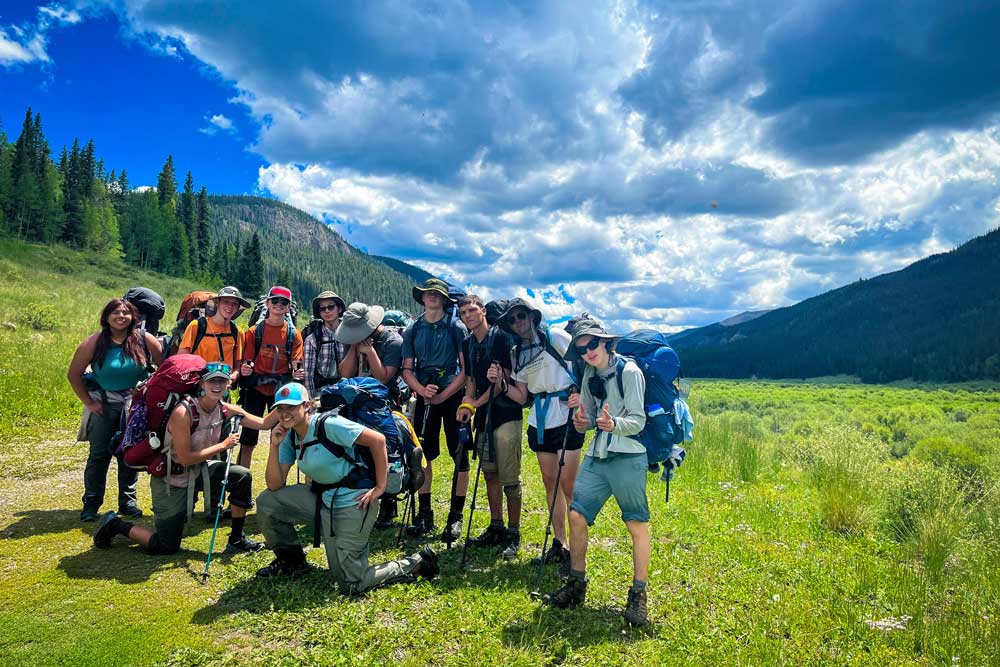 Counselor Assistant Program (CAP)
Grades 9th-12th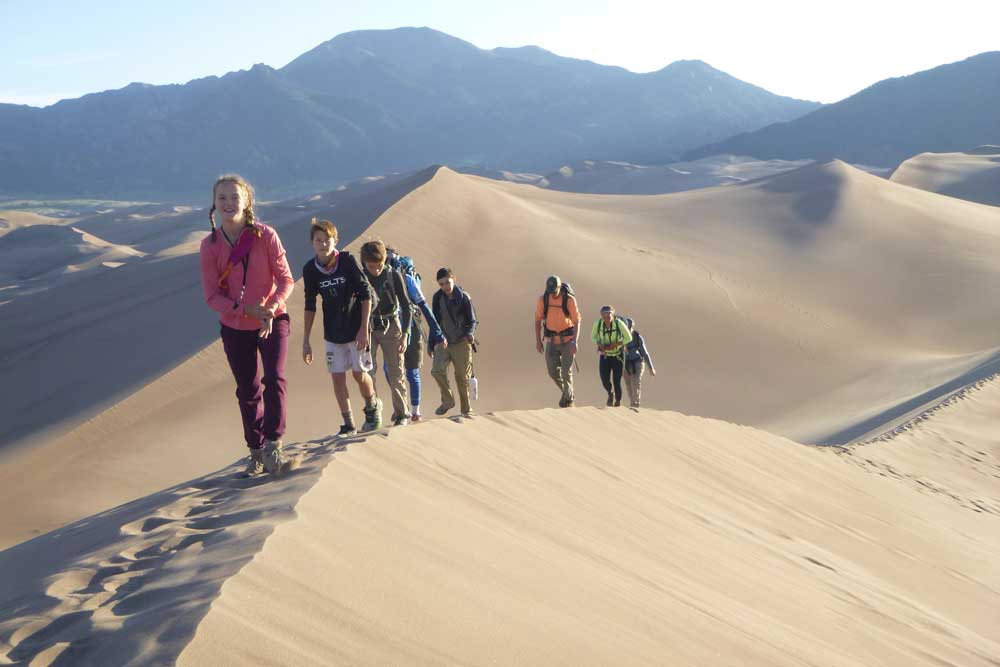 Adventures
Grades 5th-12th