Beyond the Classroom
_Teacher Training_______
Beyond the Classroom
November 1-3, 2023
Professional development for teachers – CEUs available!
Rate: $150 +processing fee
CEUs available: $95 for 1.5 credits
Beyond the Classroom is a 3-day professional development workshop for 4th-12th grade teachers and informal educators. Teachers will receive curriculum and training to explore local and regional issues using KSS's non-biased framework, along with a complete set of lesson plans to facilitate an issues-based curriculum in their classroom.
Teachers who bring classes to our Outdoor Education program can receive Beyond the Classroom training for free!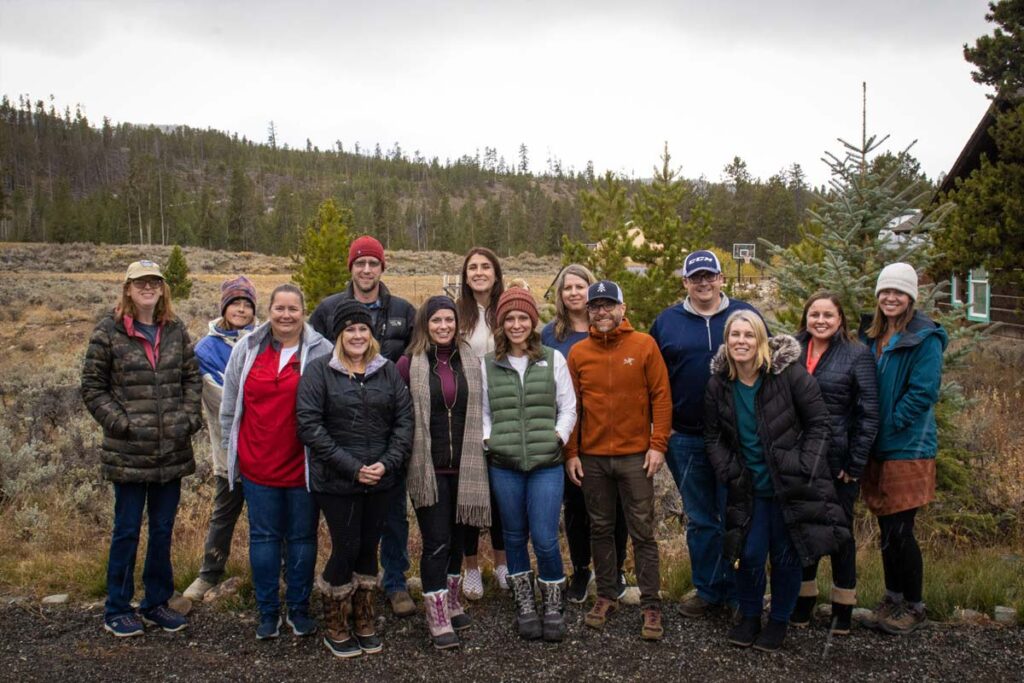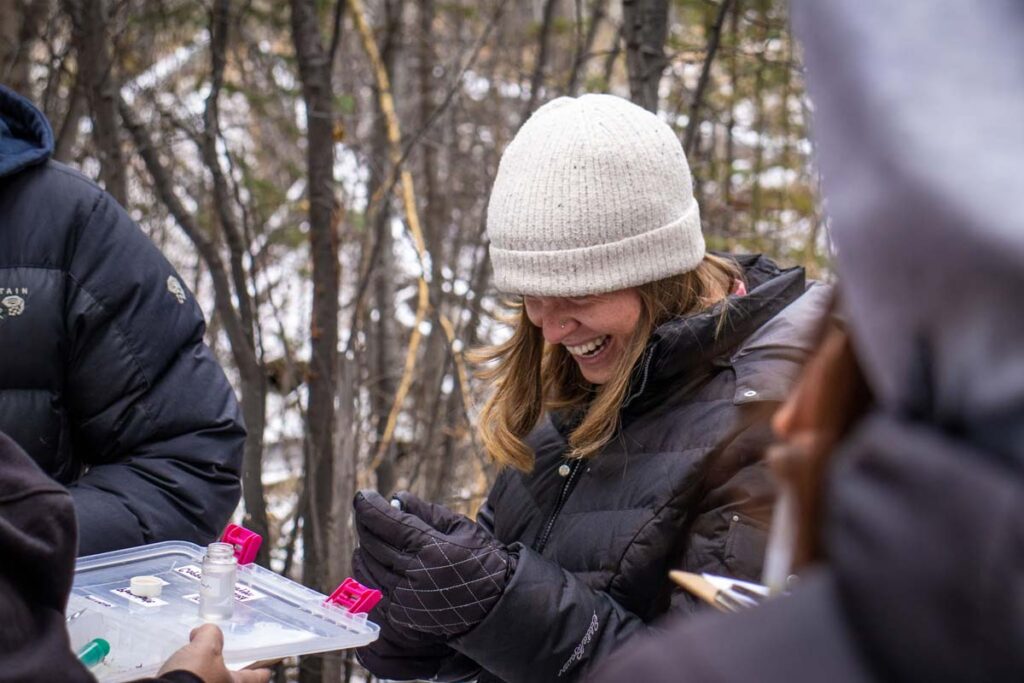 Teachers will learn how to identify stakeholders, conduct a field-based research project and gain background information to support policy recommendations within a chosen environmental issue. The closing activity will be a "Town Hall Meeting" where teachers learn to guide students to collaborate across differing opinions as they develop policy recommendations based on a local issue. We'll be using the regional issue of water management in a demonstration of our issues-based curriculum.
New this year! Teachers will participate alongside our H2O Outdoors program for high school students, allowing teachers to observe the student experience to learn how an activity may be facilitated.
CEUs will be available (1.5 credits) to all teachers for $95 through the Colorado School of Mines.
Program Schedule
---
We will be utilizing Keystone Science School's 10 step framework for exploring environmental issues.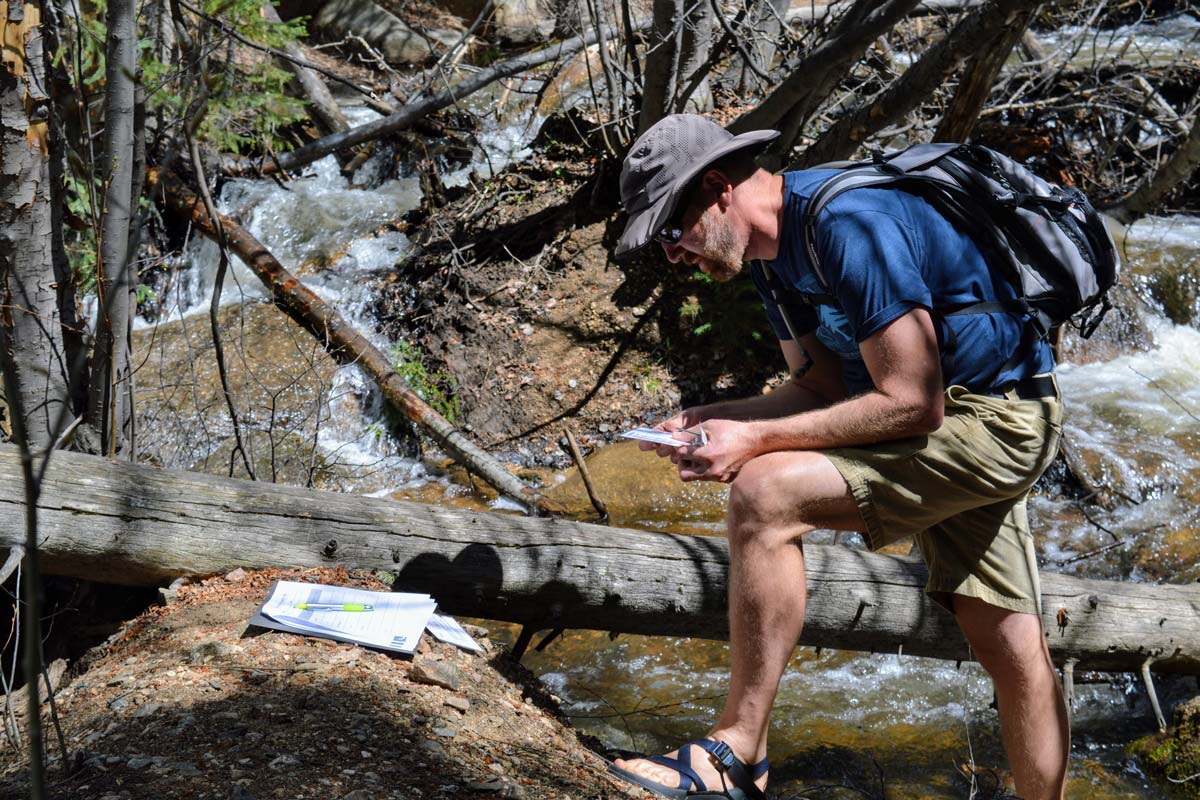 Day 1
Wednesday
| | |
| --- | --- |
| 7:30am | Check-in |
| 8am | Welcome |
| 9am | Course Overview |
| 11am | Field Time |
| 3pm | Expert Panel |
| 4-5:30pm | Expert Panel Debrief |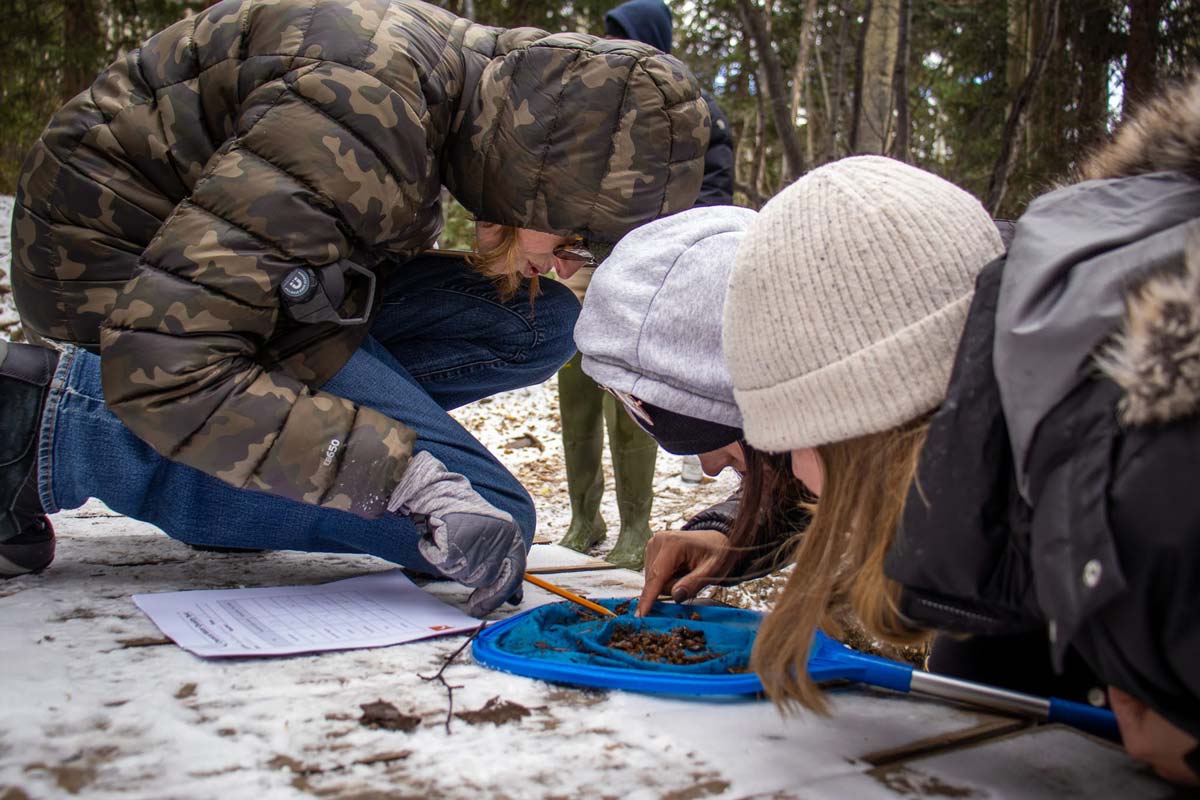 Day 2
Thursday
| | |
| --- | --- |
| 7:30am | Breakfast |
| 8am | Introduce & Define Local Issue, Open Discussion |
| 8:30am | Talking to local partners in your area |
| 1pm | Water Quality Testing as Research & Beetles example |
| 3-5pm | Observe research & data presentations from H20 participants, Observe plumbing the Colorado activity |
Day 3
Friday
| | |
| --- | --- |
| 8am | Collaboration vs. Competition Activities |
| 9:15am | Town Hall Observation |
| 12pm | Town Hall Debrief, planning your town hall |
| 1pm | Program debrief & school store |
Program Goals
---
Brainstorm and plan ways to facilitate an environmental issue-based curriculum based on a local issue for their own students.
Analyze and interpret the perspectives of real-life stakeholders in Colorado water management through the lens of sustainability.
Practice 'solutions-oriented' collaborative approaches to managing regional issues.
Explain the concept of a watershed & identify major watersheds in the US, Colorado, and Summit County.
Understand water supply and demand issues in Colorado and the Colorado River Watershed.
Collect field data relevant to water quantity & quality.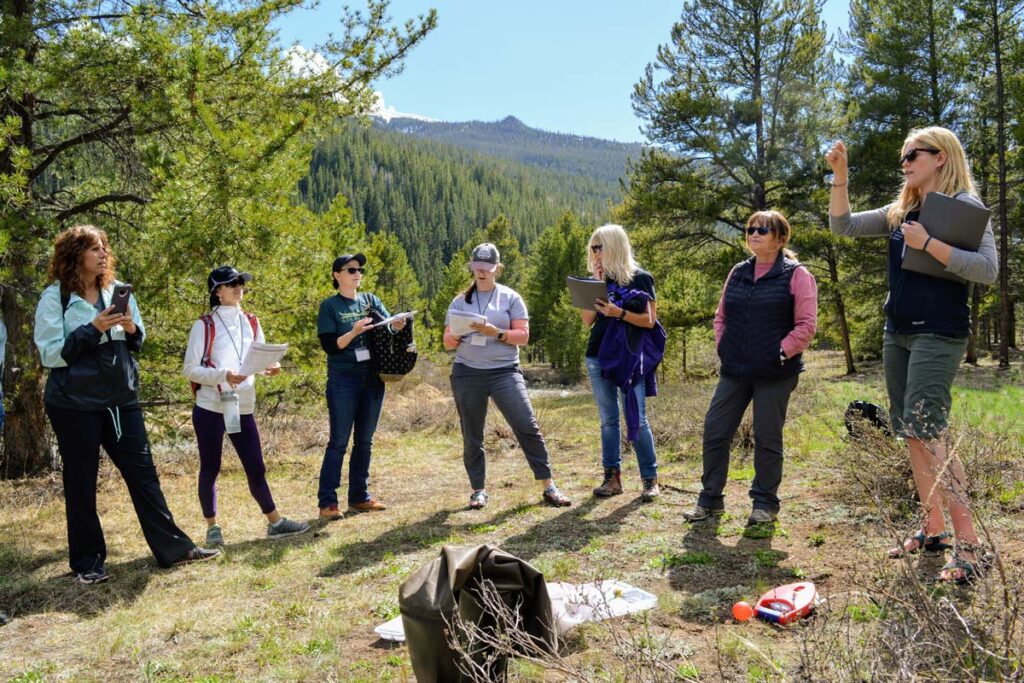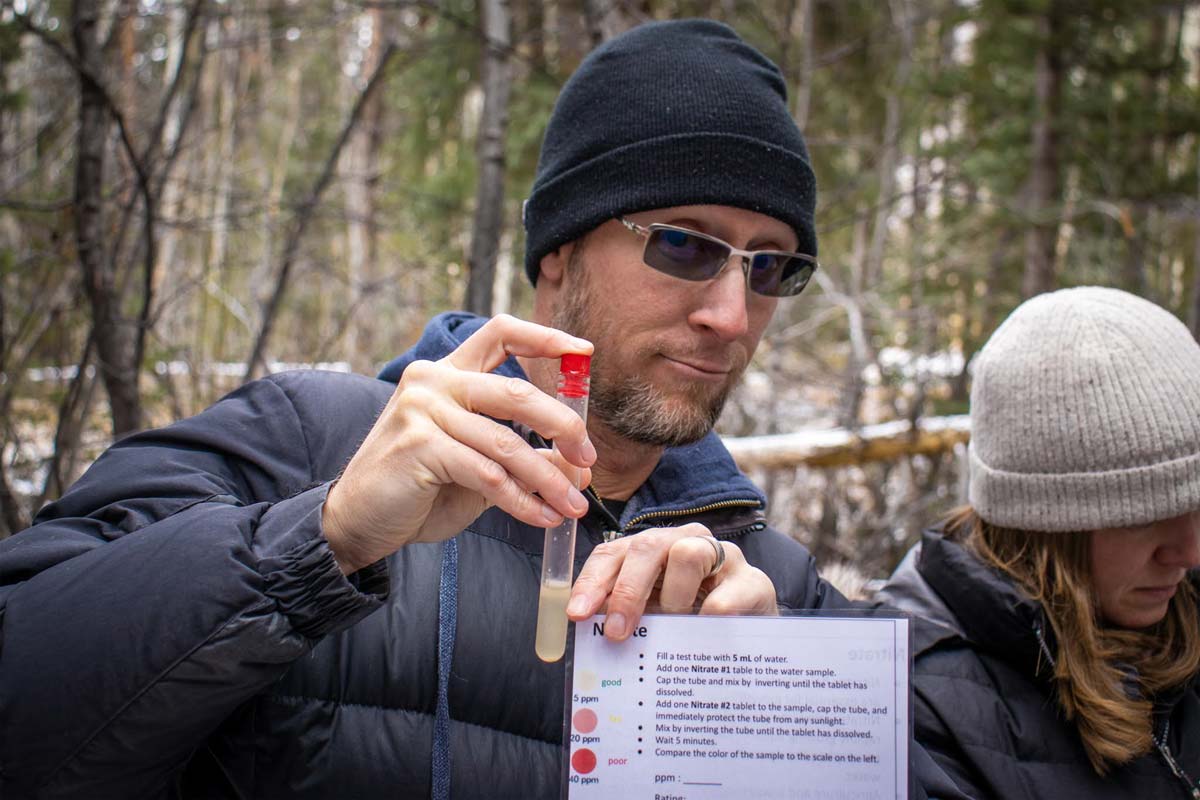 Continuing Education Units
Teachers can receive 1.5 CEUs for participation in this training through the Colorado School of Mines. There is an additional cost of $95 for the CEUs and teachers must pay during program registration.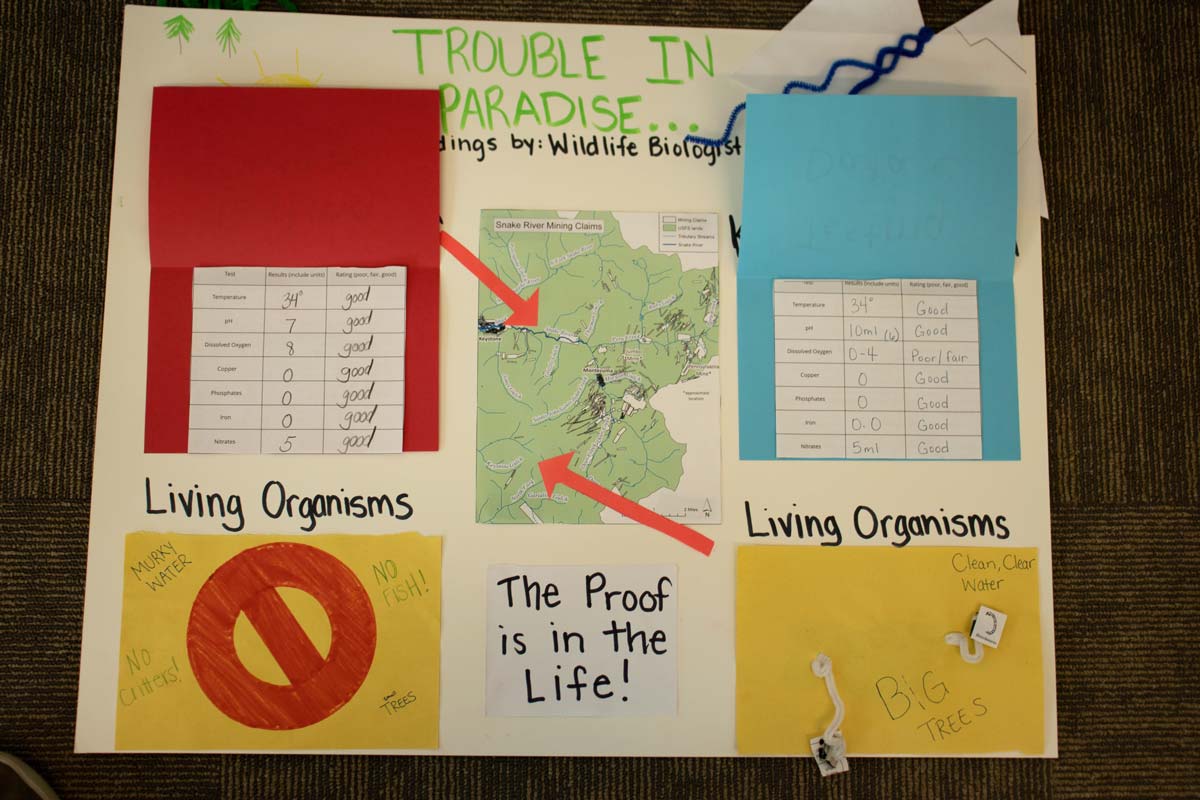 Meals
Teachers will be provided all meals throughout the training which starts with breakfast on the first day and ends with lunch on the final day. We have a full-service kitchen capable of meeting any dietary restrictions of participating teachers.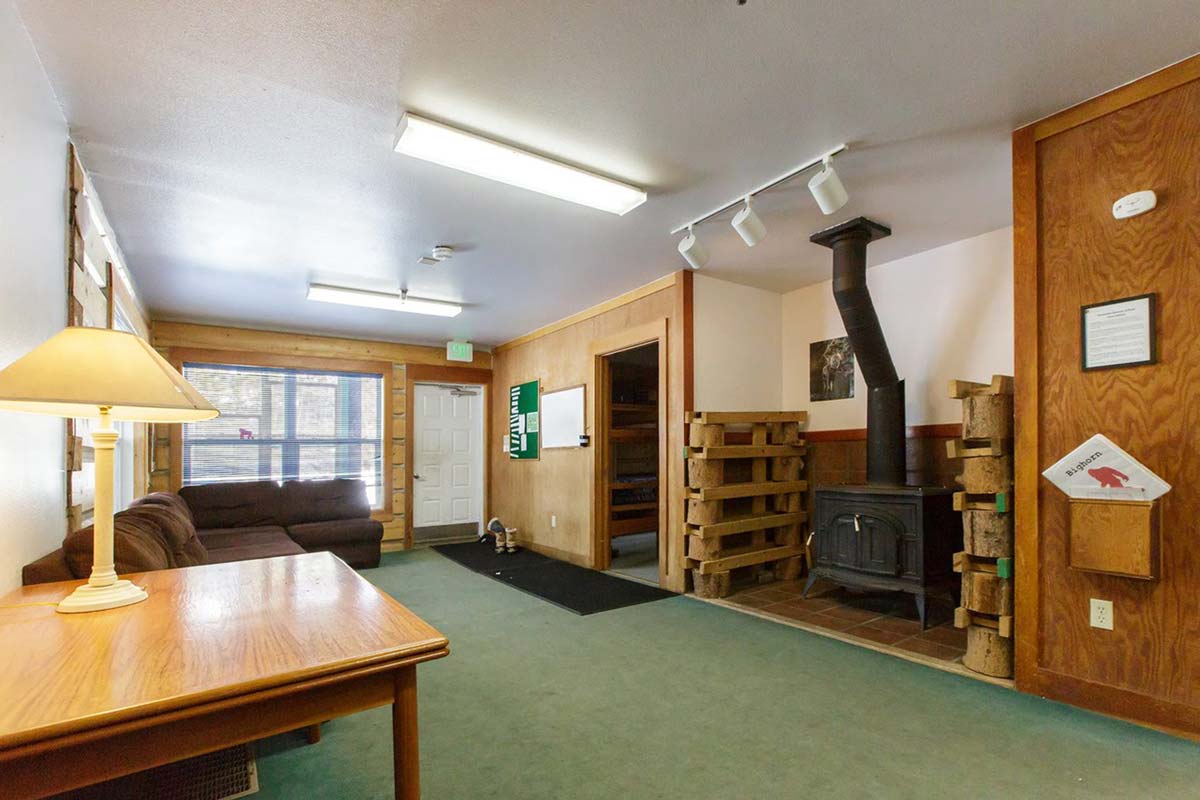 Lodging is included!
Teachers are welcome to arrive on Tuesday and stay through Friday night, departing Saturday morning. All teachers get a bunk within our spacious dorms and will be assigned to a room. Please note that you will have a roommate of your same gender, and lodging may be within the same building as students. Take a virtual tour of the dorms.
"We love that the kids are able to explore and experience the outdoors. We see camp as an opportunity for them to gain confidence, try new things and learn skills like leadership."
"Camp opens up new experiences that she otherwise wouldnt have, gives her more exposure with different peer sets, and expands her problem solving. I've never seen her so tired!"
""We love that kids are learning about nature and science and that they are outdoors enjoying themselves. Counselors are great!"
Join Our Teachers' Email List
---
Bring your class to KSS!
---
Get your class outside with our field trips for schools! We have dorm based programs at our campus or camping programs throughout Colorado!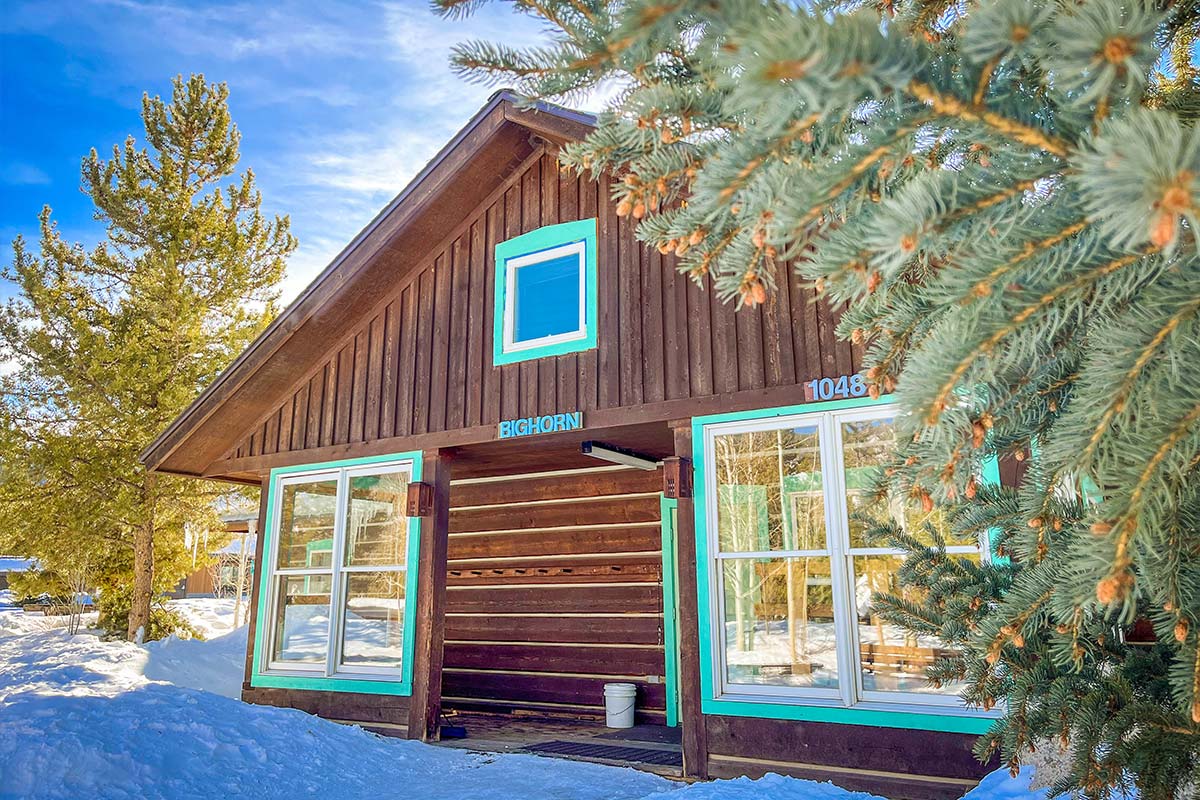 Dorm Based Field Trips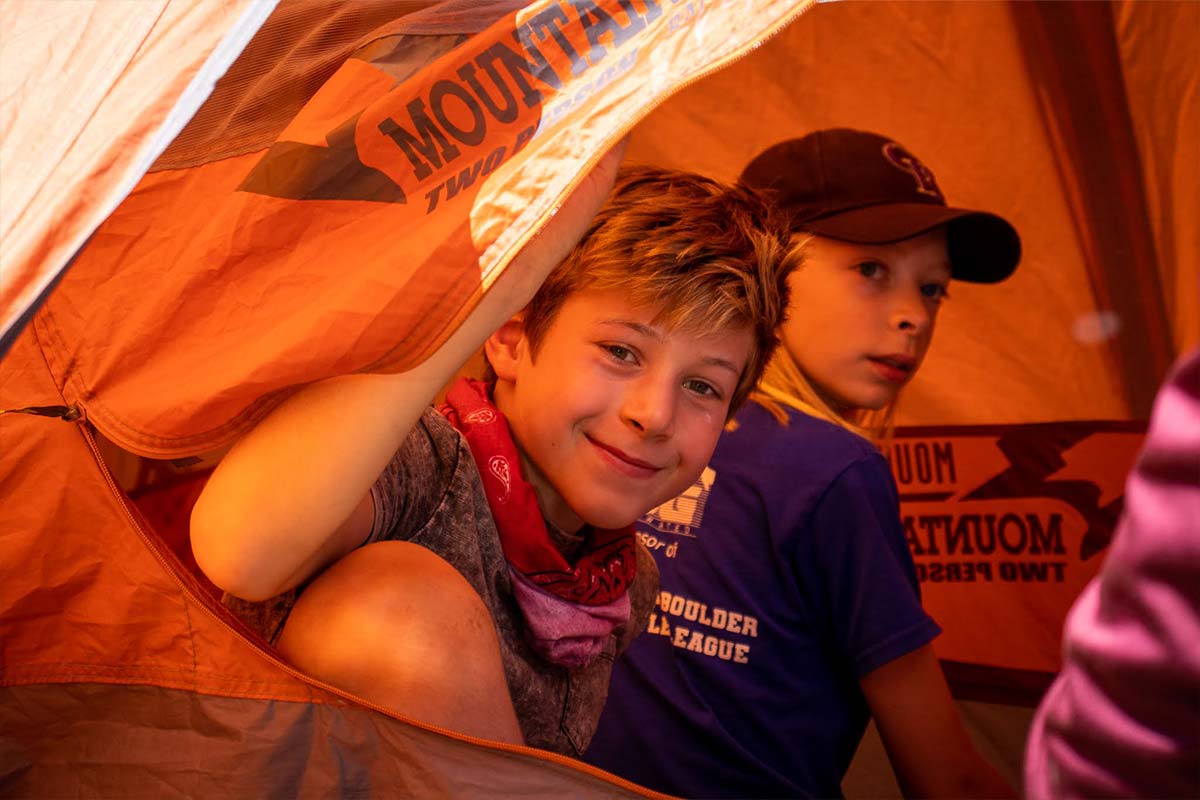 Camping Based Field Trips