We are excited and honored to be celebrating the birthday of our founder and friend, Robert W. Craig, who turned 90 years old this month. Craig, who most frequently describes himself as the "ultimate accidental tourist," served in the U.S. Navy as an officer on an attack cargo ship (AKA 80), graduated in biology and philosophy from the University of Washington and Columbia University, was also the first Executive Director and Chief Operating Officer of the Aspen Institute from 1953 to 1965 and co-founder of the Aspen Center for Physics. He served as President of the American Alpine Club after a long career in mountaineering, including guiding on Mt. Rainier, and as a team member and leader of several Himalayan expeditions. He was elected to the American Mountaineering Hall of Fame in 2009. When he left the Aspen Institute in 1963 he purchased and ran a cattle ranch near Aspen and then spent 10 years in the industrial design industry before coming to Keystone at the behest of his good friend Robert A. Maynard, President of Keystone Resort. Maynard asked Craig, "Do you have another Aspen in you?" Craig responded, "No, but I have an idea that may prove equally important."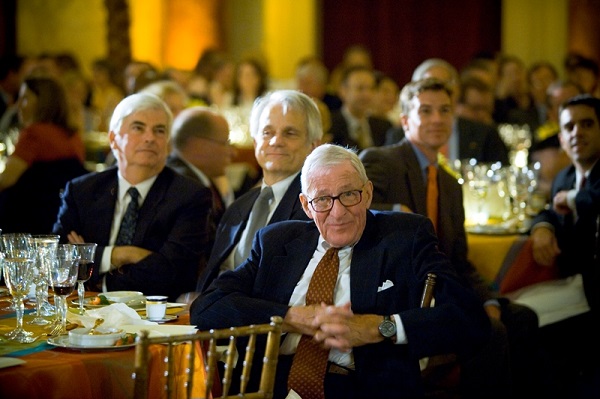 Robert W. Craig founded Keystone Science School in 1976 as a division of The Keystone Center. The Center's overall goal was to address difficult environmental and public policy issues affecting industry, government, and the environment applying the discipline of science and bringing all the appropriate constituents to the table. At the same time, given the remarkable environment of Keystone, Craig felt it would be novel and exciting to have school children learning the spirit of science in the five ecosystems of Summit County from Loveland Pass to the Colorado River at Kremmling. The hope was, these kids, acquainted with the spirit of scientific observation, might well contribute to good policy making in the future.
After more than 38 years working toward these goals, we feel both proud and privileged to have Bob Craig's mentorship and vision guiding so much of what we do.