In a move that has surprised marketing execs at the elite outdoor retailer, Patagonia founder Yvon Chouinard decided to make the Hot Pink Gorilla the new "face of Patagonia."
Dmitri Siegel, Executive Creative Director at Patagonia explains, "He's just got the right attitude for our company. …He right? Is it a he? Or is it a she? Whatever… I mean, just look at him. …Or her or whatever. A PINK GORILLA repelling off the face of a cliff! It doesn't get more extreme than that. And THAT'S what Patagonia is all about."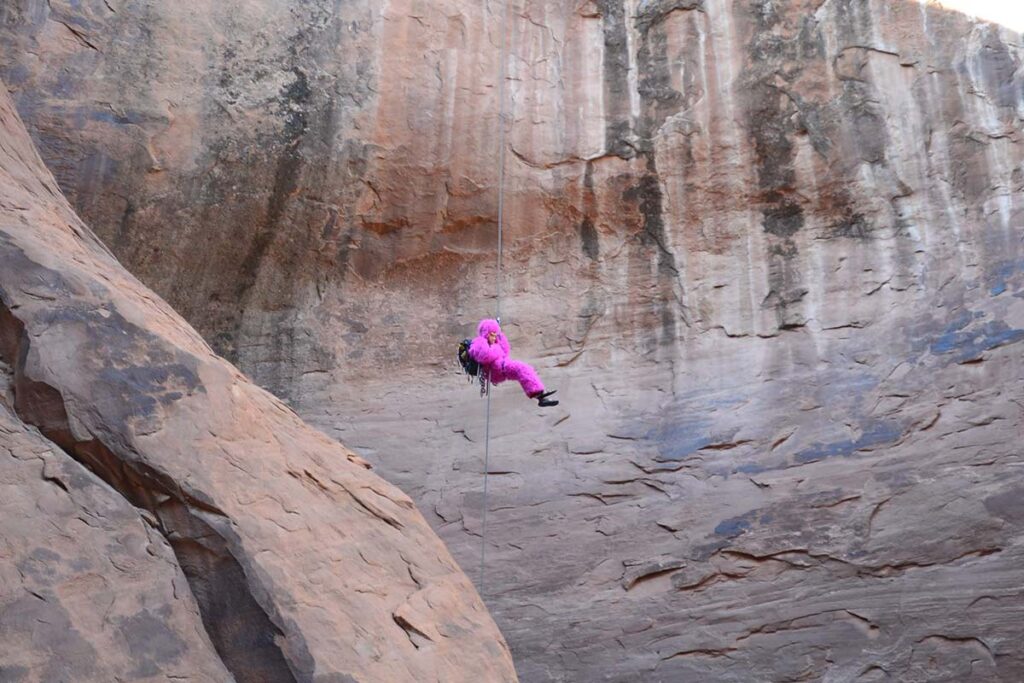 At KSS we couldn't be more proud of our HPG. The last year has been one of intense training – hours at the climbing gym and sending impossible routes from Yosemite to Ouray.
In an interview with Climbing magazine, HPG said, "I'll never forget the amazing people at KSS who took care of me, taught me to gather nuts and berries, brushed the twigs out of my fur, and loaned me deodorant when I smelled bad. That's real love, man."
Awww shucks, HPG. You know we love you. And we're keeping a corner of the boot shed clear for you when you come visit.
Happy April Fools, everyone!