Paddleboarding
____________
Stand-Up Paddleboarding
Outdoor Education Curriculum
In our Stand-Up Paddleboarding program students will learn the fundamentals of paddleboarding on the alpine lakes, reservoirs and rivers of Colorado, while learning a fun new way to travel on the water under the guidance of our trained instructors.
No prior paddleboarding experience is needed! Our program is designed for all ability levels, including showing first-timers who have little to no experience on the water. We focus on a paddleboarding progression for students that is safe yet challenging; the skills and techniques taught advance with the student's confidence on the board. Most of our courses take place on flat, or non-moving water which helps aid safety and learning progression.
Paddleboarding also lends itself well to our watershed management curriculum. It's a wonderful way to interact with our natural aquatic environment in the beautiful Colorado landscape.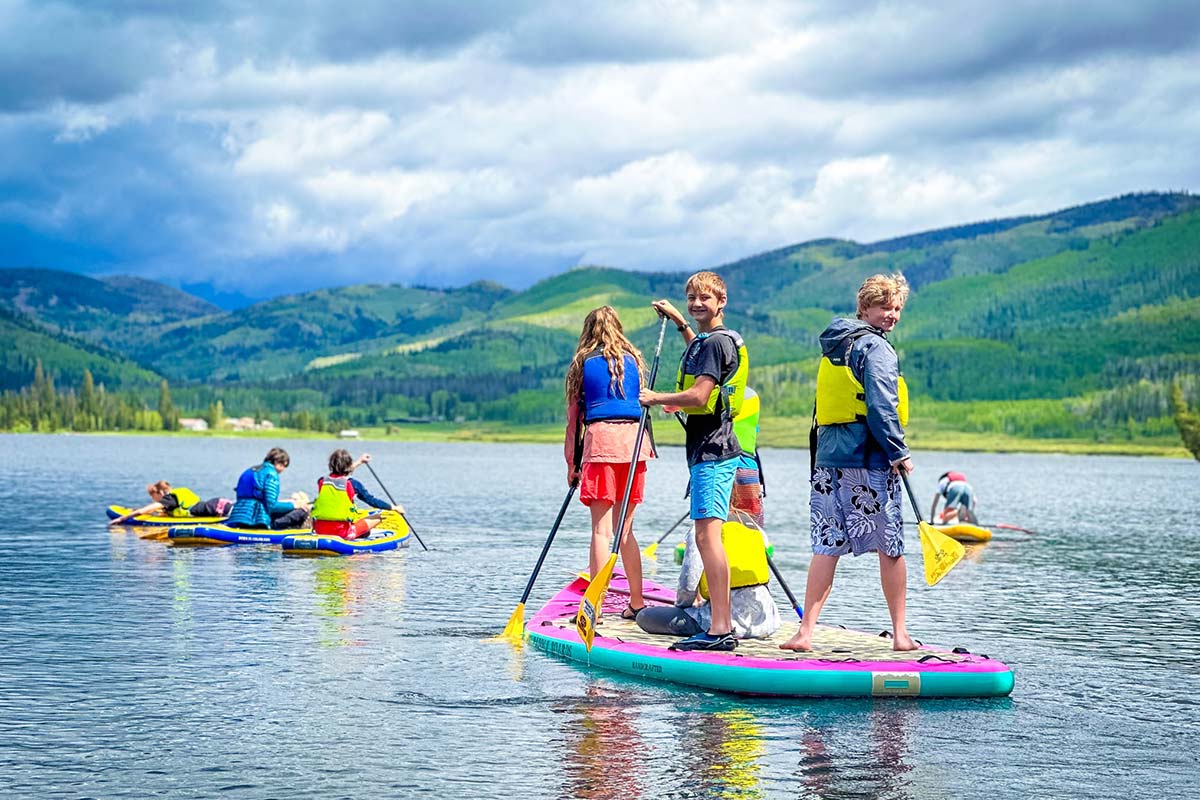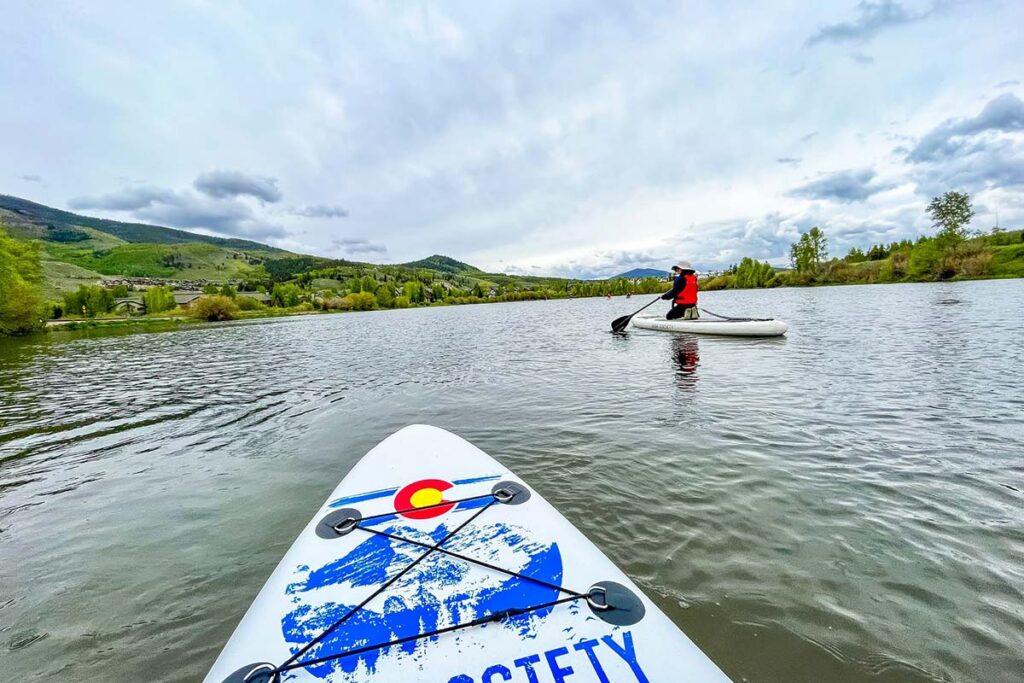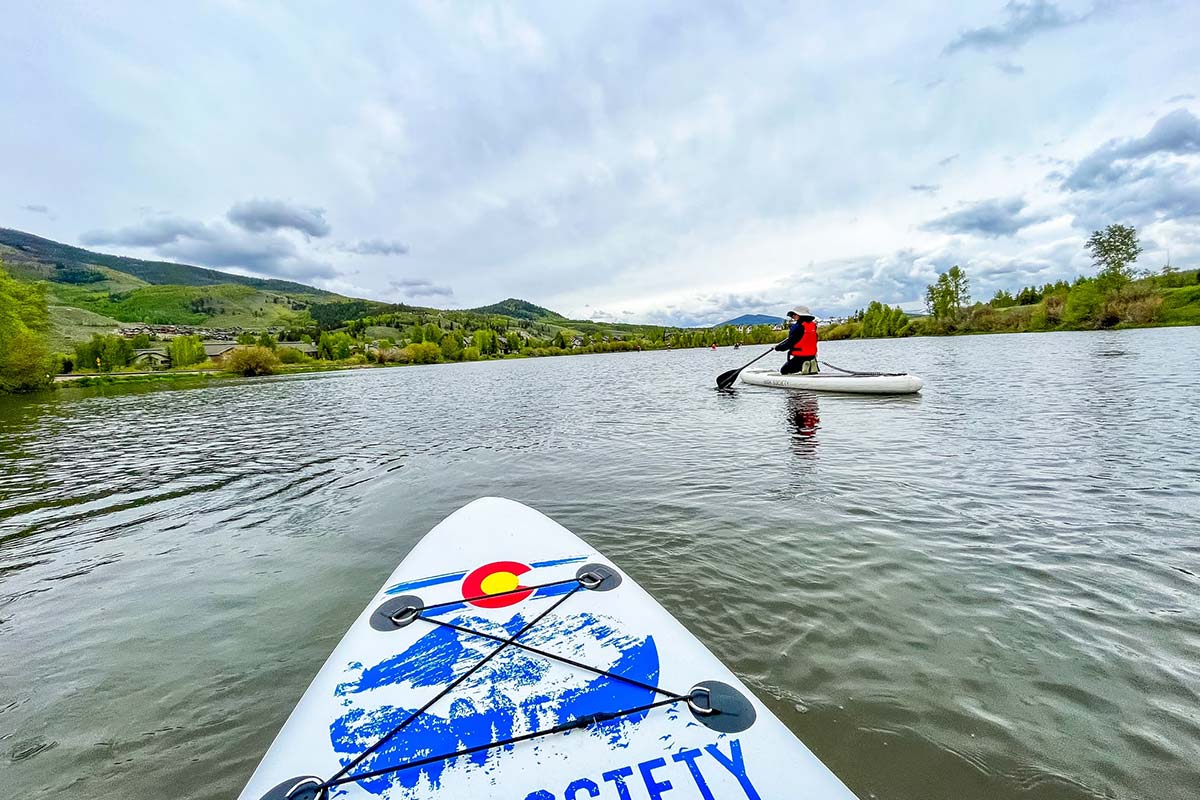 Program Outline
---
Introduction
Before we get on the water students will inflate their SUPs, while our instructors give an introduction on paddleboarding gear, safety measures, and Personal Flotation Devices.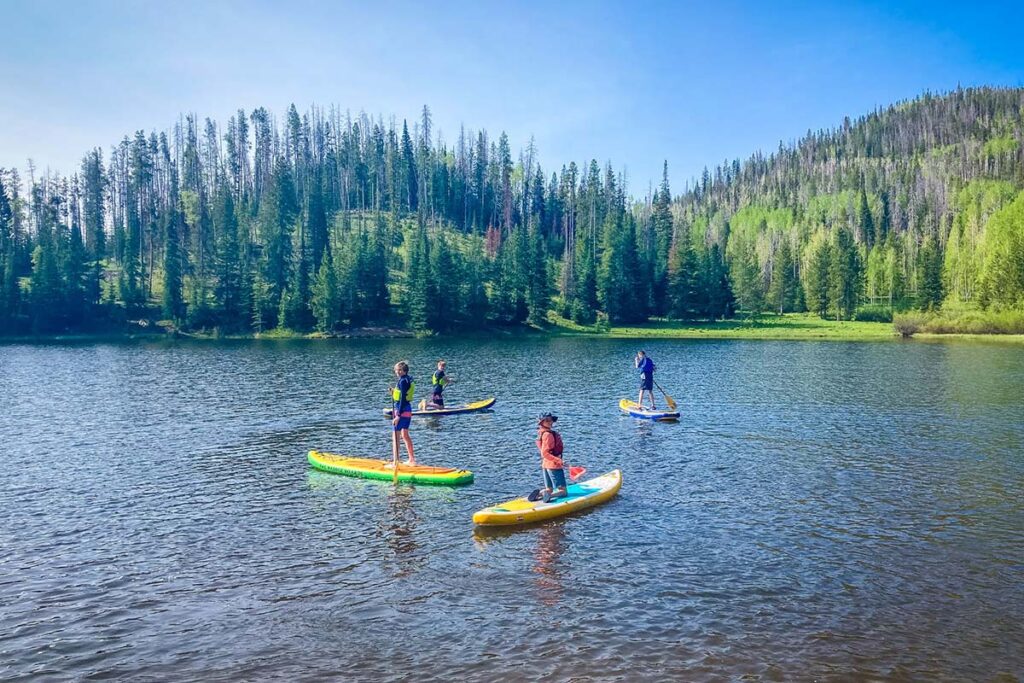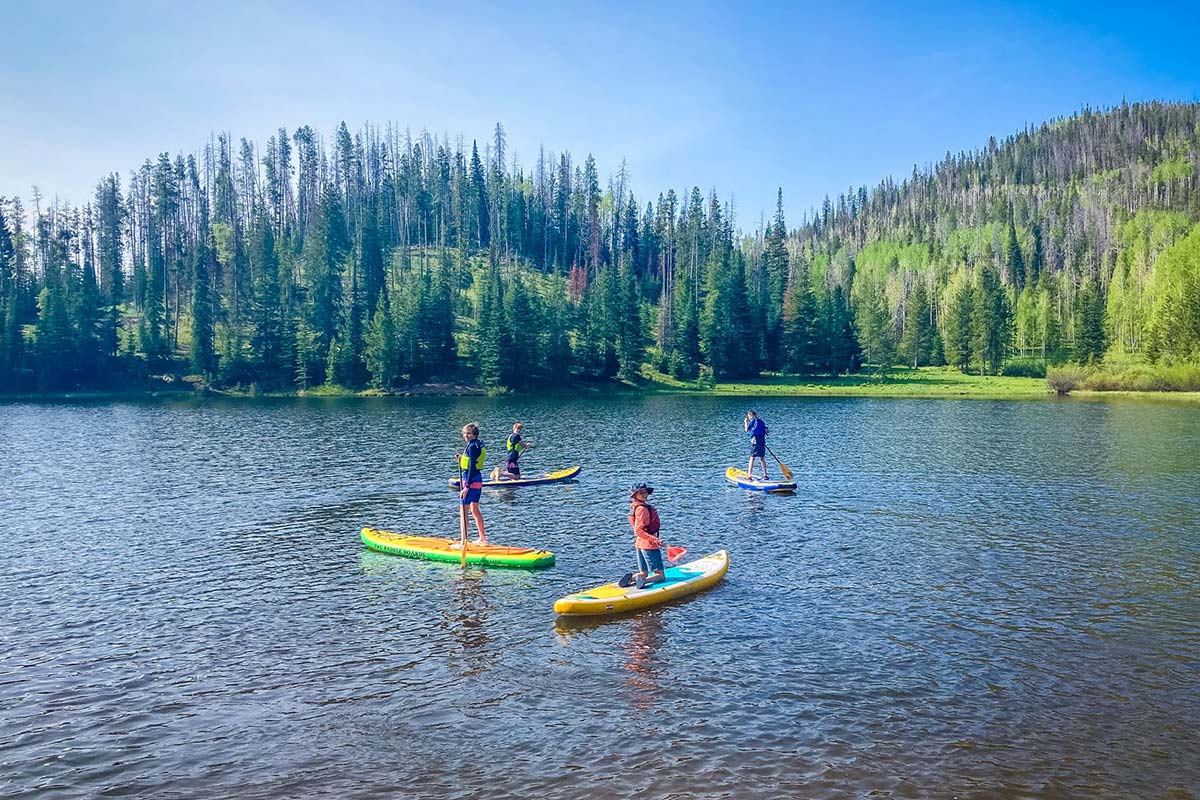 Paddling Session
Our paddleboarding session begins with students learning the fundamentals on paddling technique out on the water with instruction from our staff. We focus on skill progression, showing the multiple ways to paddle on a SUP. Our progression includes the following skills.
Paddling forwards and backwards
Turning the watercraft
Standing and kneeling on the paddleboard
How to balance
Getting back on the board after falling off
After learning the basics, students will have time to free paddle and explore within our set boundaries. We end the session with a group game on the paddleboards – like relay races, Bocce Ball or Simon Says on the water. The day finishes with a debrief on what the students learned!
Paddling sessions typically last about 2.5 hours or longer.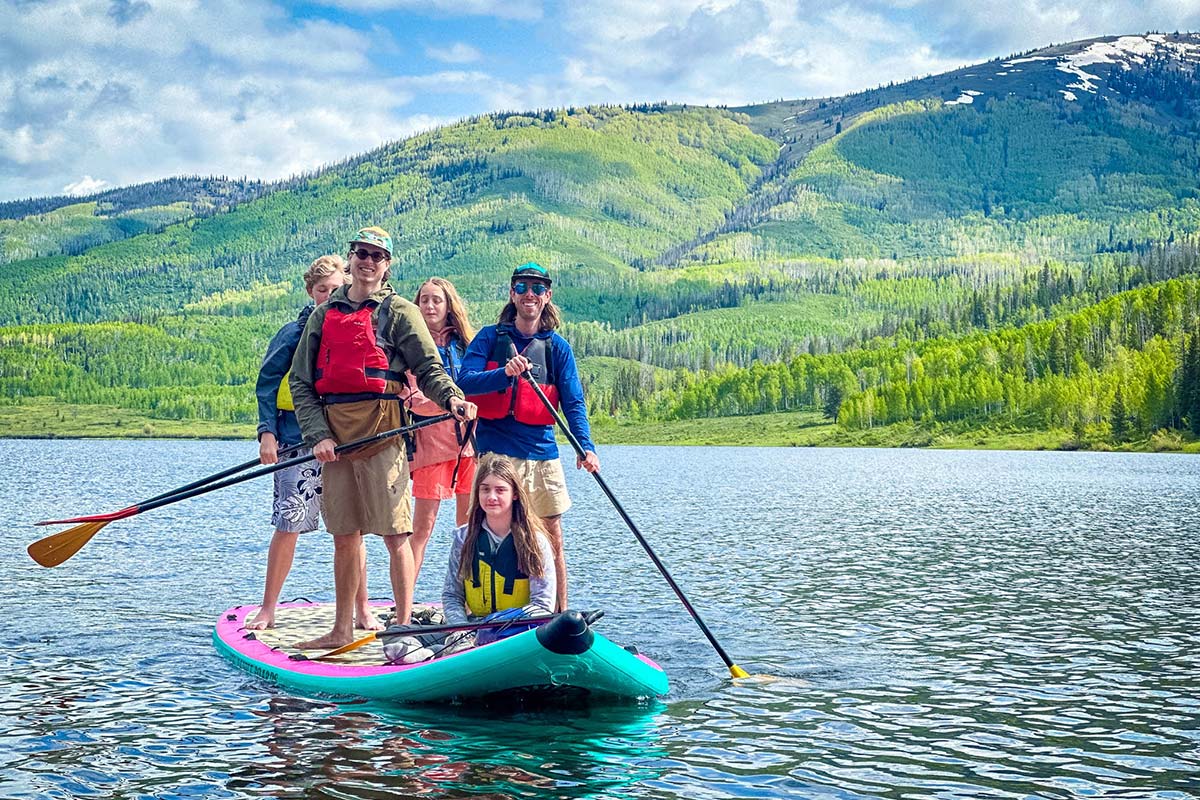 Our Gear
We provide all paddleboarding equipment; PFDs, inflatable stand-up paddleboards, paddles and safety equipment, all meeting industry standards.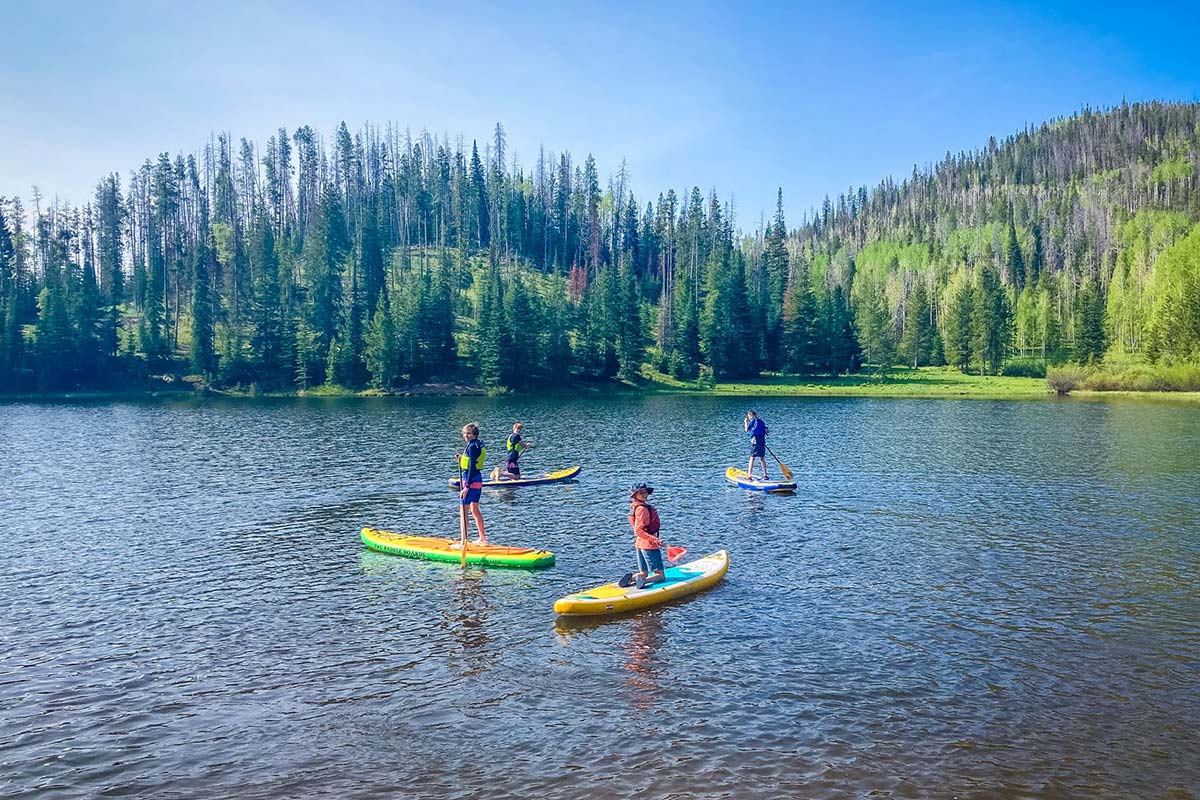 Our Staff
Staff are qualified, safety-oriented, and are passionate about providing an incredible learning experience with students.
We partner with third-party paddleboarding guides to help with the instruction.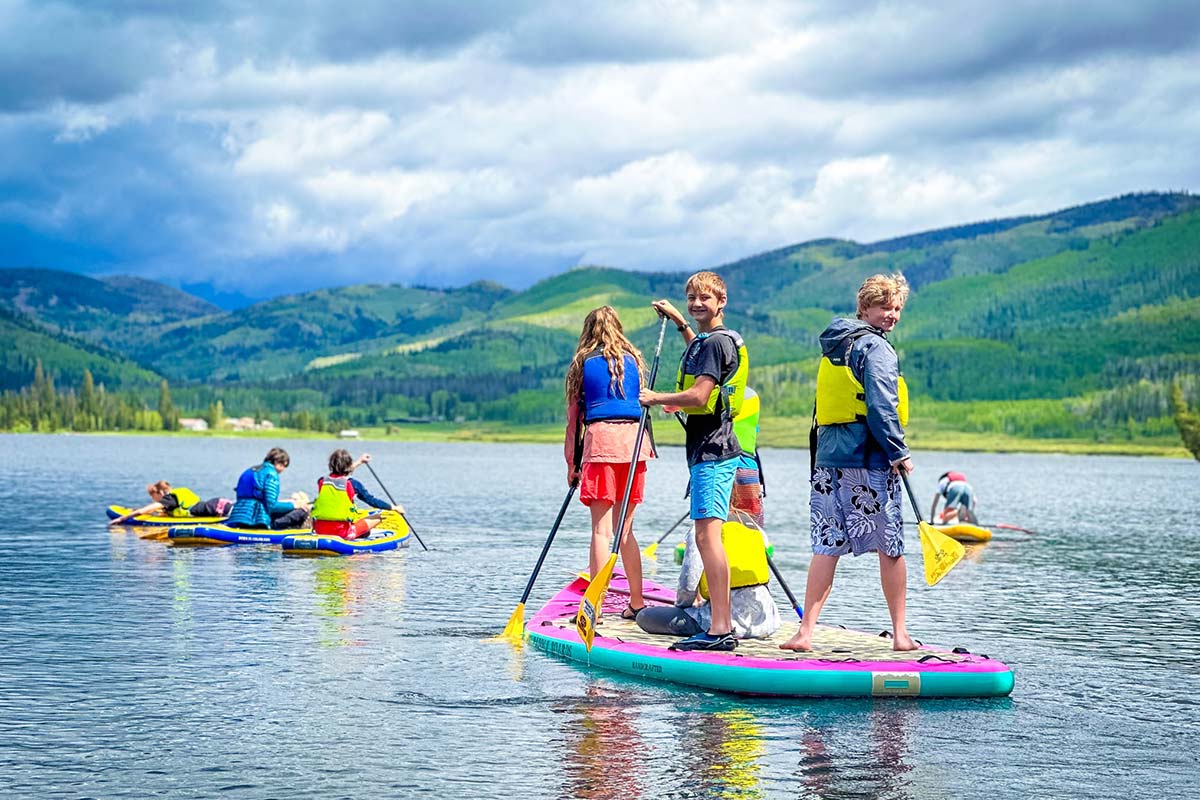 Water Safety
Our instructors are trained on our safety protocols including gear inspections, weather monitoring, water rescues and ensuring all students are wearing PFDs when nearby or on the water.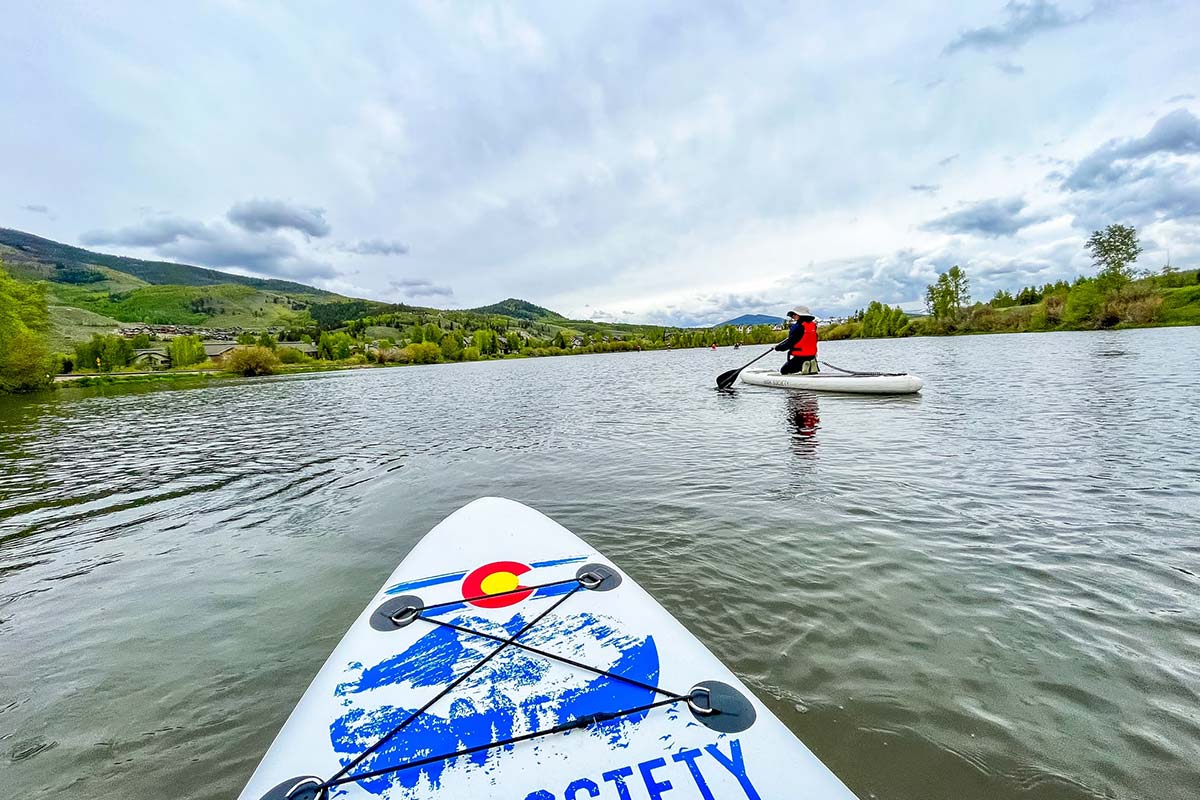 Watershed Stewardship
When paired with our watershed management curriculum, paddleboarding students can see first-hand the relationship between humans and water resources.