In the year 2060, I plan to still be taking my annual summer excursion to Dillon Reservoir with my wife and kids. But will the environment be different?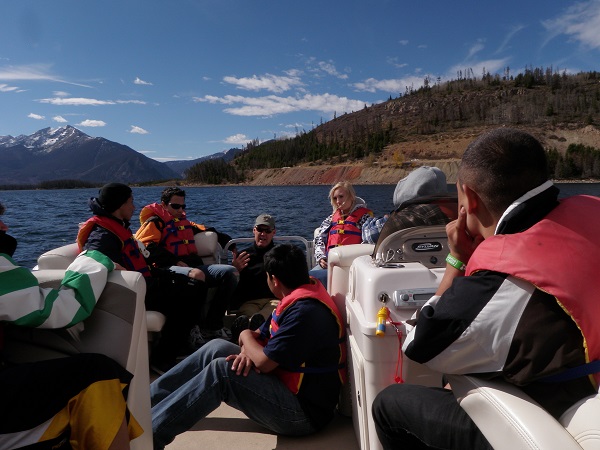 Sure, I expect to have grandchildren joining me at that time, and possibly a different mode of transportation (teleportation anyone?). But, what will water managers of the future be dealing with? A wetter or drier climate? A Front Range with twice as many people? An altered timeframe of when snowmelt feeds Dillon Reservoir?
Just like Denver Water's forefathers planned and designed a water system that meets today's needs, our current experts are planning 25 and even 50 years into the future — when today's youth will be leading the way. So, why not start working with them now?
That's where Denver Water's youth education program comes in. We provide students with a deeper appreciation of water's importance in our daily lives through hands-on, locally relevant experiences.
And, because managing water in Colorado is not a West Slope vs. East Slope issue — but instead one of cooperation — it is important to communicate with our youth that when it comes to water in the dry West, we are all in this together.
To ensure the next generation of water leaders understands the importance of collaboration and partnerships in dealing with water issues in Colorado, Denver Water has become a proud sponsor of the H2O Outdoors program at Keystone Science School.
By partnering with Aurora Water and the Colorado River District, this free program provides a holistic view of Colorado water resources, policies and issues. Additionally, the program includes high school students from all over Colorado, opening the door for them to build relationships across the divide.
I'm honored to return to KSS this year for the Colorado water stakeholder's panel, and I'm eager to talk, learn and collaborate with our water leaders of tomorrow.
–Travis Thompson is Senior Media Coordinator for Denver Water