Third-Grade Mountain Ecology is a dynamic outdoor education initiative unique to Summit County
It was not class as usual for all third-grade Summit County School District students as they participated in Keystone Science School's Third-Grade Mountain Ecology School Program during the last week of March. Instead of learning in the classroom, students bundled up for the outdoors and learned about the mountain ecology of Summit County.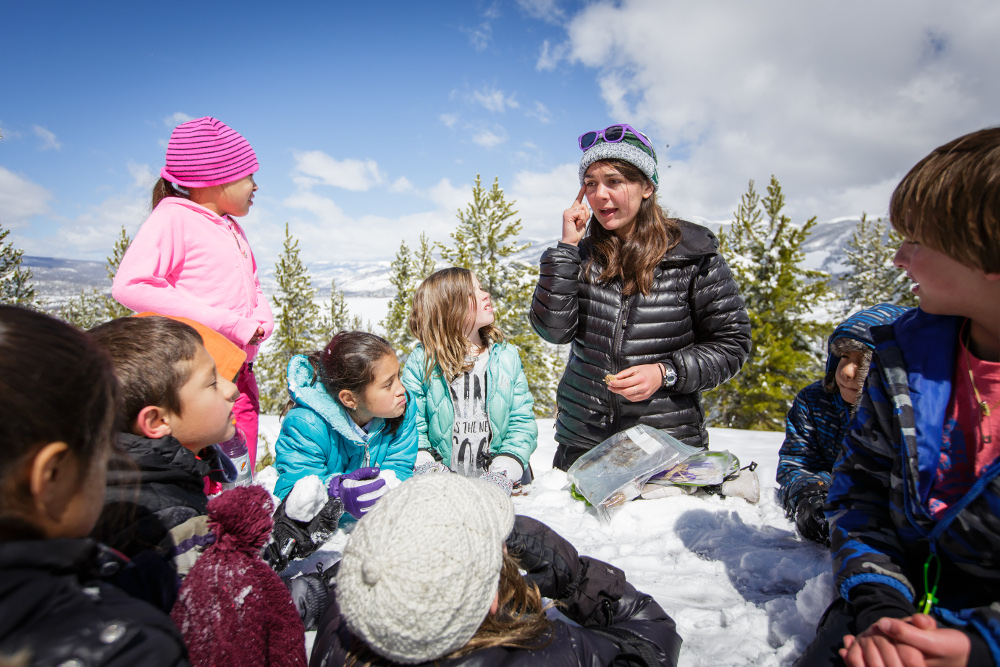 This experiential learning opportunity was made possible by a generous donation from Vail Resorts EpicPromise Foundation, supporting this field-based program since its inception. For more than fifteen years, Third-Grade Mountain Ecology has impacted over 3,000 eager students in our community.
"How does the Mountain Pine Beetle kill a tree?" asked a curious third-grade student, inquiring about a seemingly dead tree on a trail near Swan Mountain. Students were fascinated to find evidence of eggs, enlarged tree chambers, and beetle remains during their tree investigation. KSS instructor, Maddy Niles, held a piece of bark and asked what observations the students saw that could help them answer their initial question. Niles shared that, "At Keystone Science School, we don't answer questions, instead we provide the students with the tools to think critically and find solutions to their questions through investigation."
Nicole Luse, third grade teacher at Dillon Valley stated, "This is an essential program for my third-grade class because it meets Colorado's State Science Standards and inspires my students to truly understand where they live and why it is important to think and ask questions about the place they call home. I'm so grateful that Vail EpicPromise continues to ensure the longevity of this program, as it ensures every third-grader experiences their backyard through the lens of science."
Third-grade ecology incorporates experiential learning, field work, and fun for all third-graders in Summit County. This program continues to empower students to be curious and think critically.