School is back in session, which means Keystone Science School's CATCH Afterschool Program is in full swing. Currently we have a total of 155 students enrolled in session 1 across all six Summit County Elementary Schools.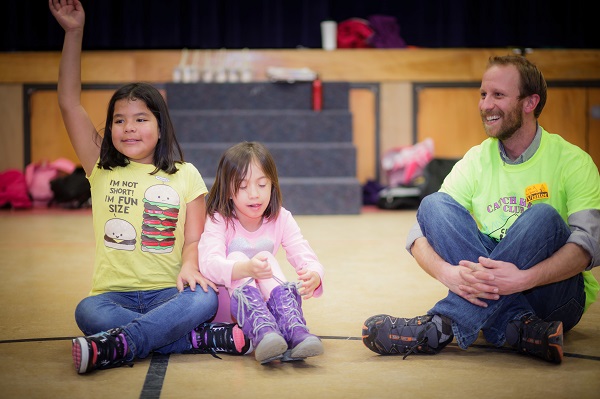 This year we had big crew of incoming Kindergarteners and CATCH was happy to welcome 46 to the CATCH curriculum. On the first day of Kindergarten at Summit Cove last week, there were definitely some big eyes and deer-in-the-headlights stares when CATCH got started after school. We may not all remember our first day of school, but it's not hard to imagine how overwhelming and exhausting it must feel. While the CATCH curriculum focuses on important things like nutrition, activity, and motor skills, our program coordinators and instructors do an amazing job of teaching respect and teamwork as well.
I knew it was working last week when I saw older students self-electing to act as mentors to these lost and exhausted newcomers. Whether they knew each other before CATCH or not, the older students gently led, encouraged, and reinforced the younger ones to make sure that everyone got a turn, had a voice, and had a good time.
This is exactly the kind of community-building we hope comes out of all of our programs at KSS. No matter where we are or whether we're teaching nutrition, health, or water ecology, at KSS we also strive to teach responsibility, accountability, and compassion. As a member of the marketing and development team I get to drop in on all of our programs throughout the year. These experiences never fail to inspire and re-energize me when I see the kids demonstrating not only the academics they've learned, but also treating each other with more openness, respect, and kindness.
So THANK YOU to all of our amazing CATCH staff who bring so many healthy influences into the lives of our Summit County kids every day.