This week marks the close of KSS School Programs for the 2013-2014 school year. It's been a great one and we look forward to many more. For years Keystone Science School has enjoyed a productive and mutually enriching relationship with Summit County School District through KSS's unique School Programs. These local, grant-funded programs bring supplemental and experiential education into Summit County classrooms while also providing an opportunity for both the students and teachers to get out of the classroom to experience science in the natural environment.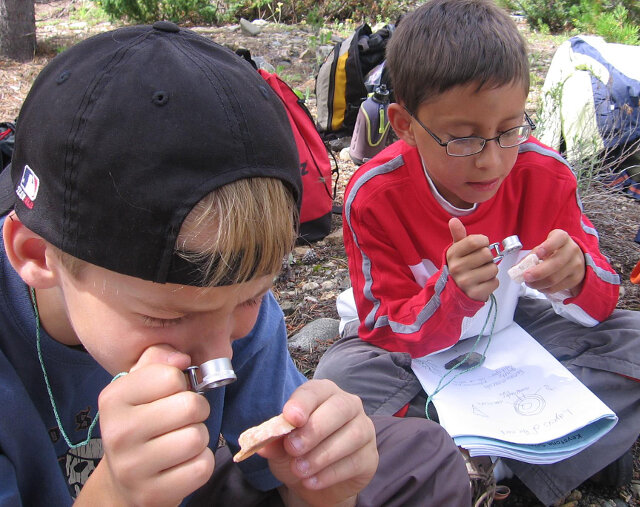 Heidi Pace, Summit County School District Superintendent and KSS Board member says, "Keystone Science School has been an invaluable partner with Summit School District. Our students benefit from programs like astronomy, outdoor education, hands-on science education, after school health and nutrition, and many others. Their staff and curriculum are top-notch. Our students love being involved with Keystone Science School, which directly benefits their learning and success in school."
Without the support of the Summit School District KSS would not be able to reach as many young people in our community. The collaboration between Summit County teachers and KSS program instructors allows us to develop targeted, meaningful curricula that address specific state science standards while creating innovative and fun learning experiences that spark students' interest in STEM. As a result teachers receive support in meeting their goals and KSS is closer to meeting its mission.
This kind of cooperation and mutual support is what has built the Summit County community. "It's exciting to be able to make an impact in our immediate community," says Dave Miller, School Programs Director at KSS. "This partnership helps us to get to know Summit County on a deeper level and understand what the needs are here and be able to impact those needs through what we do at KSS."