Cross-Country Skiing
____________
Cross-Country Skiing
Outdoor Education Curriculum
In our Cross Country Skiing program students will learn the basics of classic cross country skiing movement on the trail. We focus on progression, slowly building students' confidence as their comfortability on skis increases.
No previous skiing experience is needed! Cross country skiing is a very beginner-friendly activity, and we constantly see students who are timid about their first time claim skiing is one of their favorite activities by the end of the program. Our instructors provide a supportive, positive environment and are ready to teach all ability levels. We strive to give students a challenging experience paired with accomplishment.
Cross country skiing also pairs well with our winter ecology and snow science curriculums.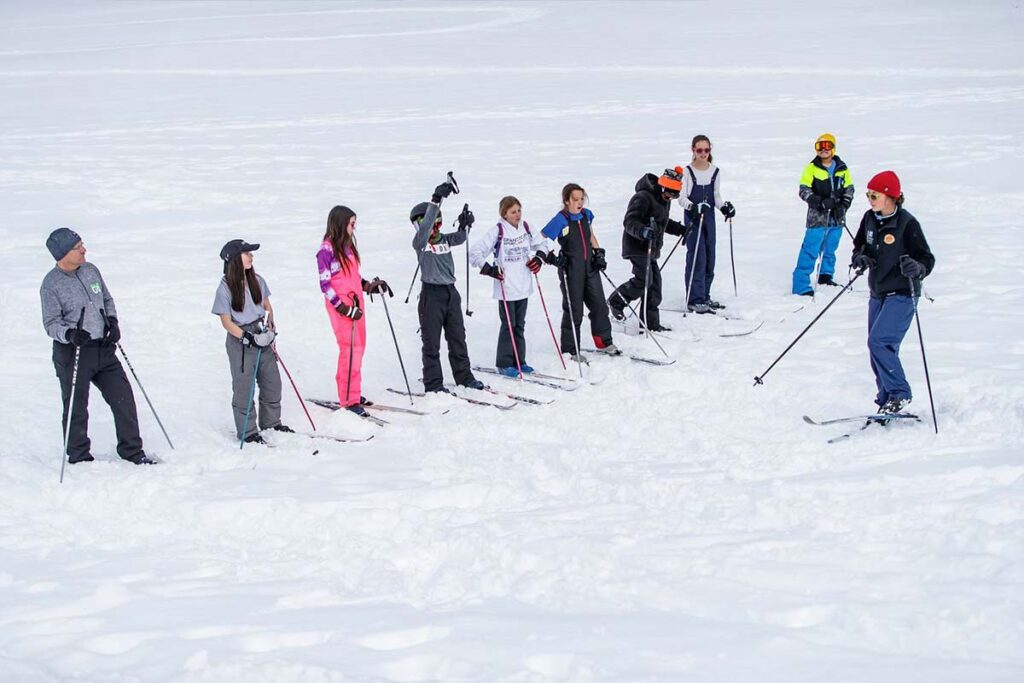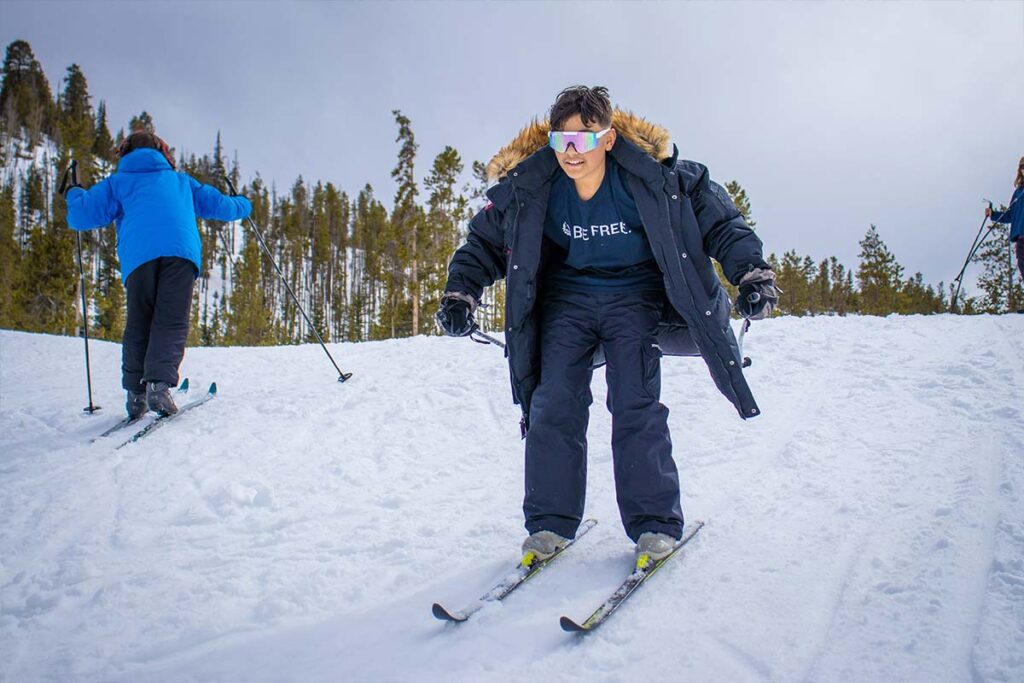 Program Outline
---
Skills Taught
Gear introduction, fitting boots & skis
Basic cross country skiing movement
Turning on skis
Getting back up from a fall
Uphill technique
Downhill technique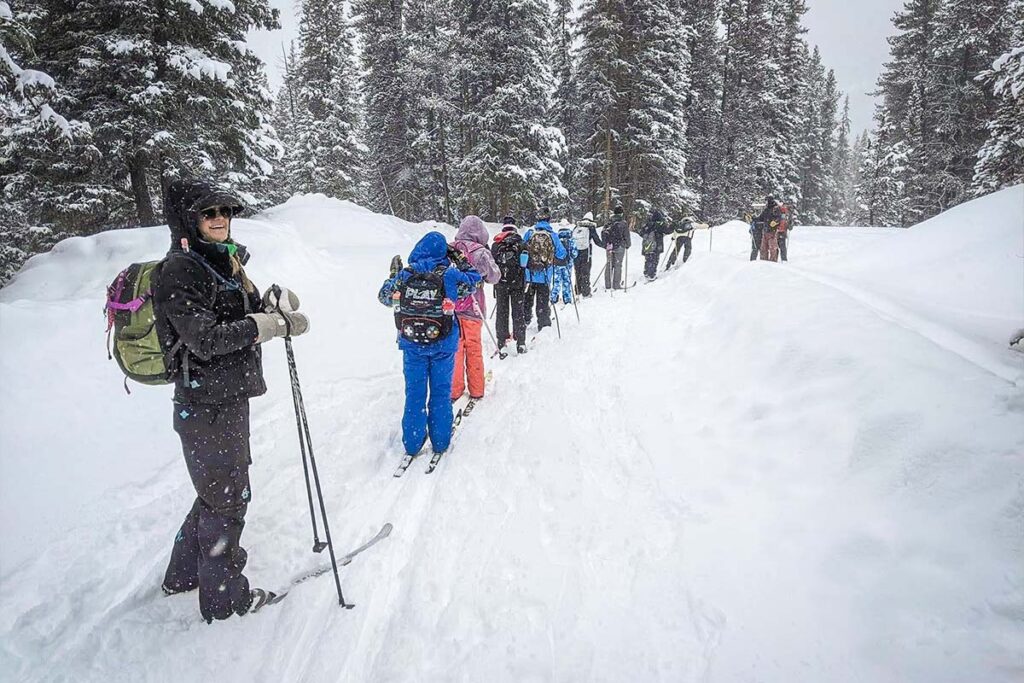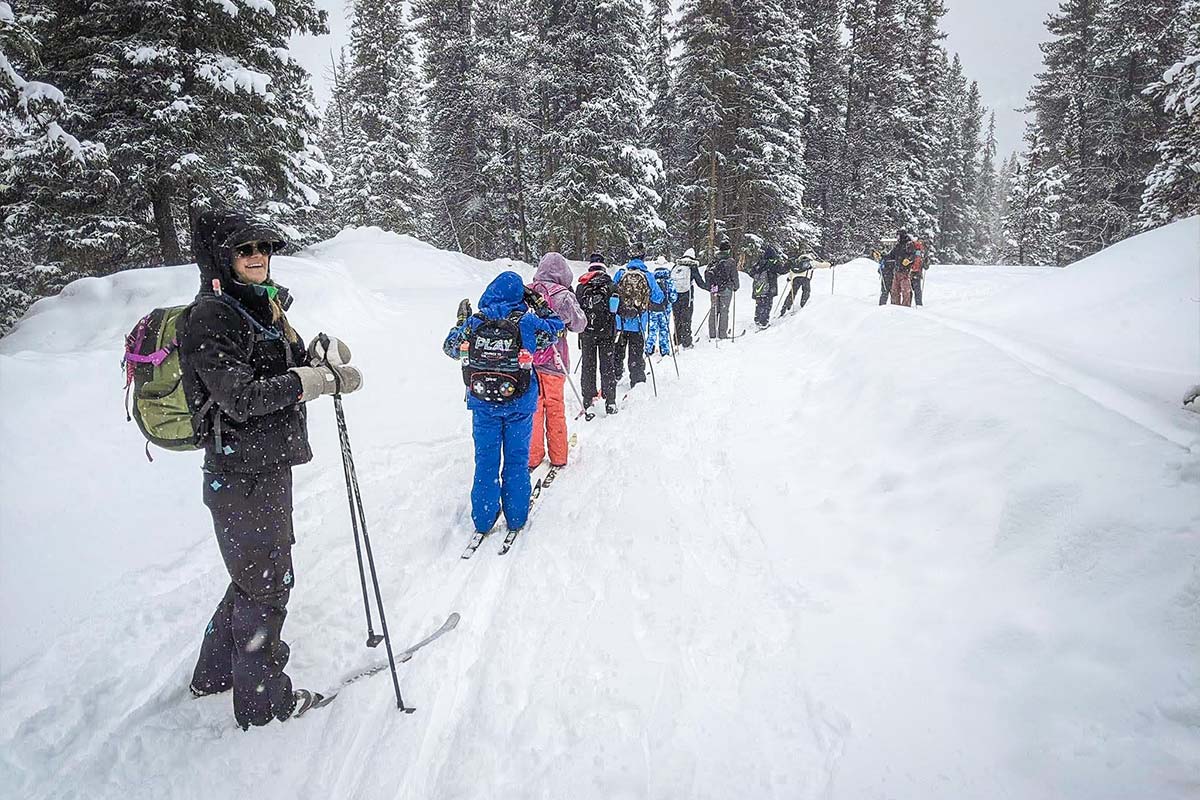 First Day
We'll start the first day with an introduction on the skis and gear. Students will get fitted for skis and boots while learning about the structure of cross country skis and how they're different than downhill skis.
Next we'll learn basic cross country skiing techniques, focusing on how to move forward on the track.
For the remainder of the session we'll practice more techniques like turning and getting back up from a fall. Once students feel comfortable with flat skiing, the group will find a small hill to learn and practice techniques for going up and down hills. We'll finish the day with group games on skis to celebrate and practice all of the new techniques they have learned.
Field Days
On the field days we take what we've learned and head out on the trail! Instructors will begin with a refresher on the previous day's skiing skills before heading out on an easy trail close by. The entire field day is run on skis, including during the science curriculum. Any field trip including cross country skiing will be mainly focused on this activity.
Our Gear
Groups do not need to bring their own skiing gear. We provide all skiing gear including skis, boots, and poles.
Our Staff
Staff are qualified, safety-oriented and are passionate about providing an incredible learning experience with students.
What to Wear
Snow Pants, waterproof jacket, warm layers, waterproof gloves, beanie, sunglasses/goggles and warm socks. KSS can lend out any gear that students do not have.
Environmental Stewardship
We talk about access, promote conservation and preservation and clean up the area we use.